UFC Vegas 40: Ladd vs Dumont- Results, Card, How to Watch
UFC will present another Fight Night event on October 16, 2021, known as UFC Vegas 40 or UFC Fight Night 195 or UFC on ESPN+ 53, with the fight between Aspen Ladd and Norma Dumont in the main event. This was earlier supposed to be Norma Dumont vs Holly Holm, but Holm suffered a knee injury and had to withdraw.
Andrei Arlovski vs Carlos Felipe is also announced in a heavyweight bout as the co-main event. Julian Marquez vs Jordan Wright middleweight bout and Manon Fiorot vs Mayra Bueno Silva women's flyweight bout are announced for the main card.
Read on to find the complete fight card, results, date, and start time, how to watch & live streaming details for UFC Fight Night: Ladd vs Dumont or UFC Vegas 40.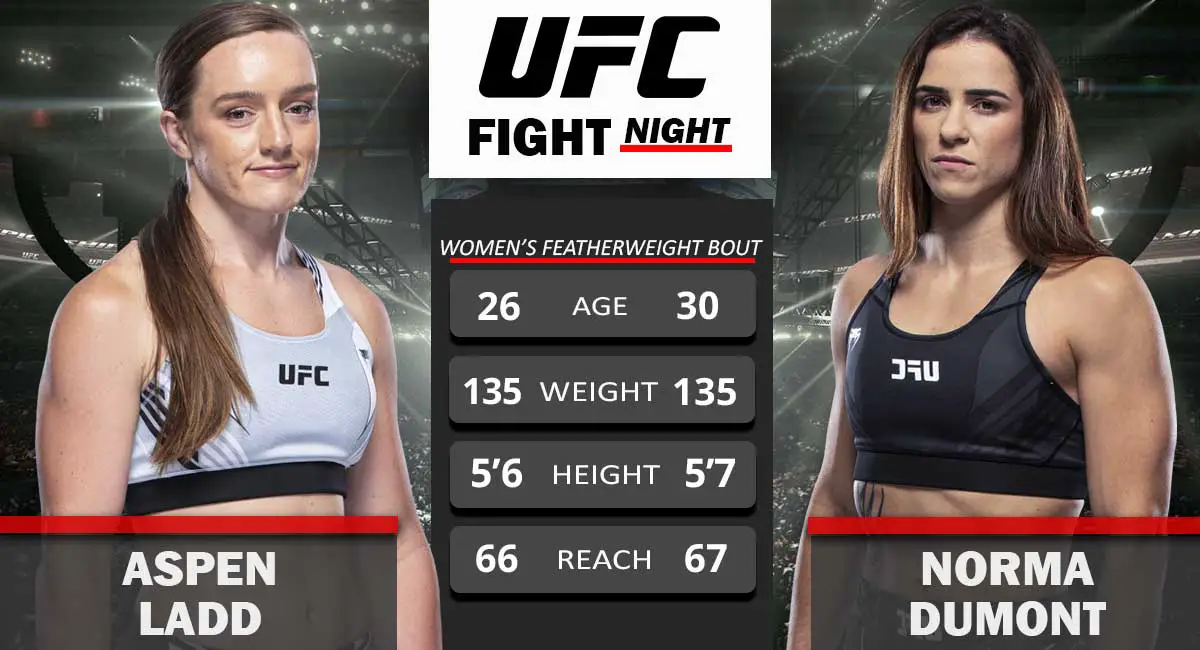 Results & Fight Card
Main Card
Main Events
Norma Dumont defeated Aspen Ladd – Women's Featherwieght Bout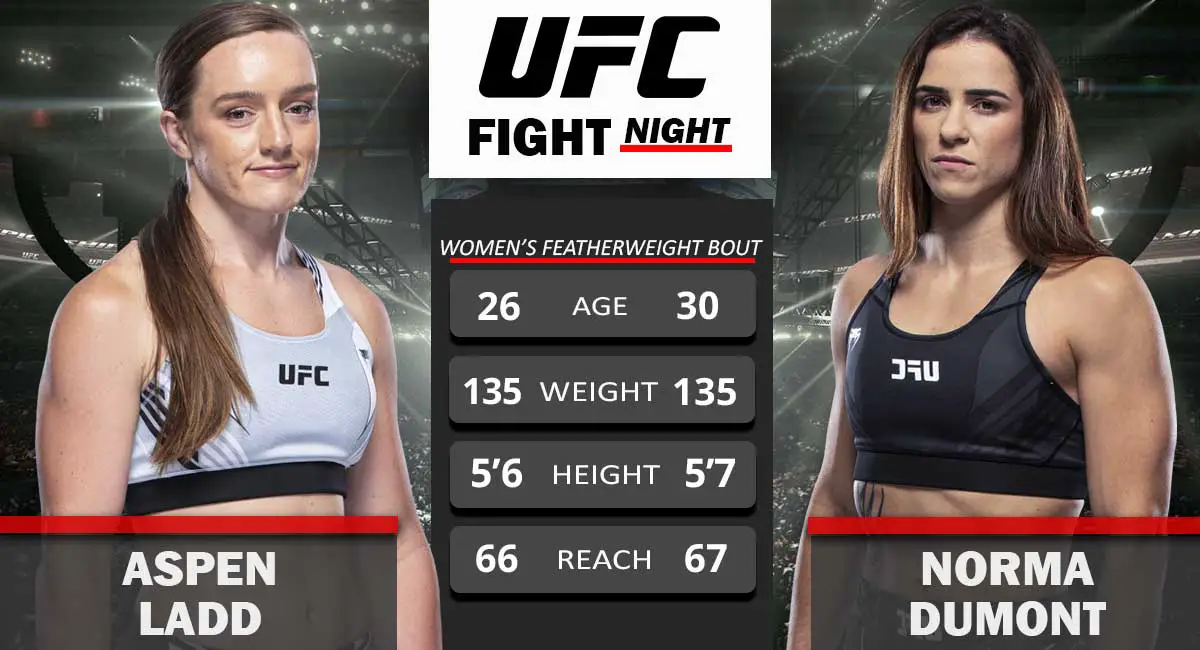 FINAL
Unanimous decision
(46-49, 46-49, 47-48)
Round 5, 5:00
Co-Main Event
Andrei Arlovski defeated Carlos Felipe – Heavywieght Bout
FINAL
Unanimous decision
(29-28, 29-28, 29-28)
Round 3, 5:00
Manon Fiorot defeated Mayra Bueno Silva – Women's Flywieght Bout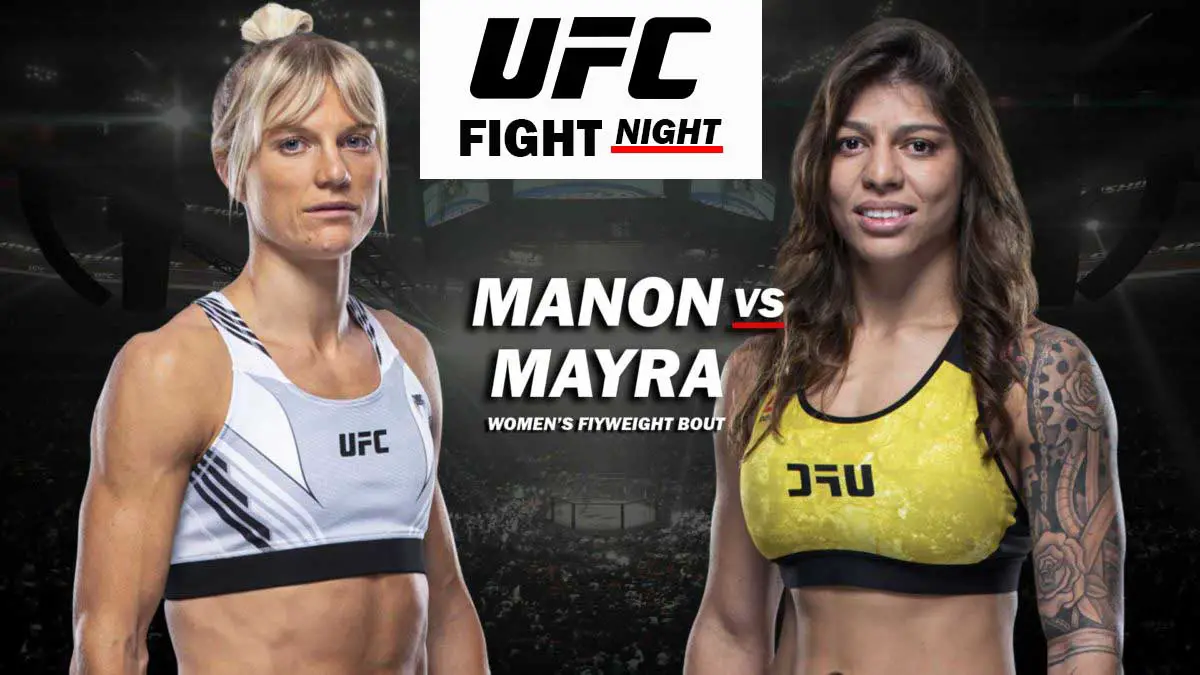 FINAL
Unanimous decision
(30-26, 30-27, 30-27)
R3, 5:00
Jim Miller defeated Erick Gonzalez – Lightwieght Bout
FINAL
KO/TKO
(Punch)
Round 2, 0:14
Nate Landwehr defeated Ludovit Klein – Featherwieght Bout
FINAL
Submission
(Anaconda Choke)
Round 3, 2:22
Prelims
Bruno Silva defeated Andrew Sanchez – Middlewieght Bout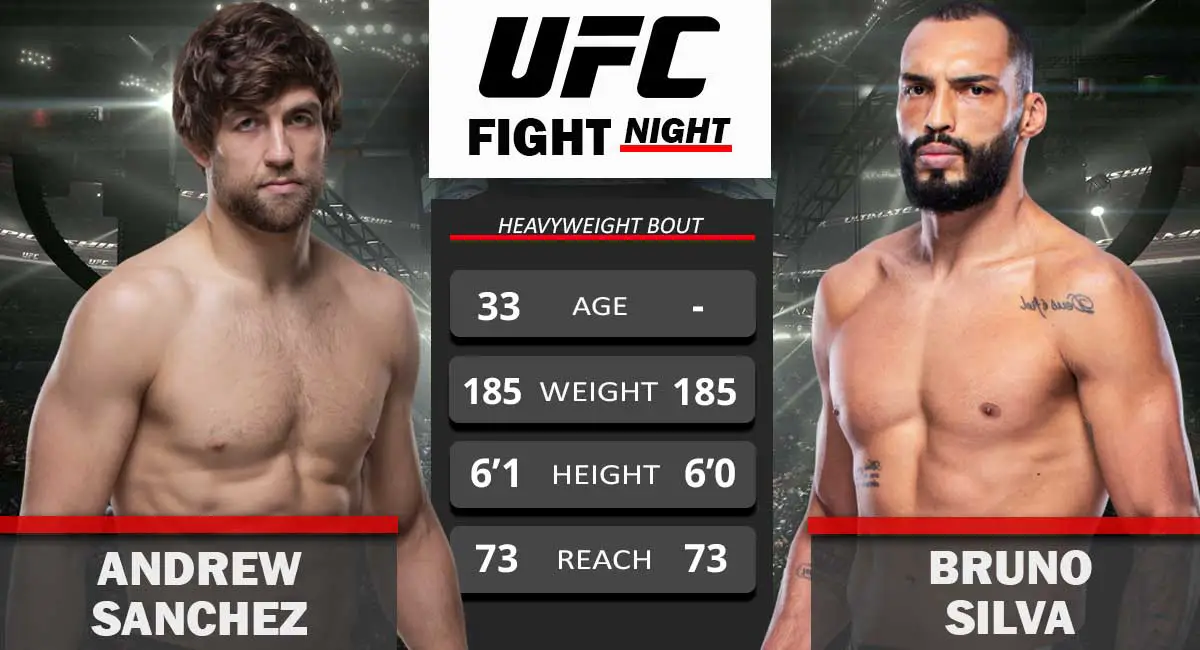 FINAL
KO/TKO
(Punches)
Round 3, 2:35
Danny Roberts defeated Ramazan Emeev – Light Welterwieght Bout
FINAL
Split decision
(29-28, 28-29, 30-27)
Round 3, 5:00
Luana Carolina defeated Loopy Godinez – Women's Flywieght Bout
FINAL
Unanimous decision
(28-29, 28-29, 28-29)
R3, 5:00
Ariane Carnelossi defeated Istela Nunes – Women's Strawwieght Bout
FINAL
Submission
(Rear Naked Choke)
Round 3, 2:57
Danaa Batgerel defeated Brandon Davis – Bantamwieght Bout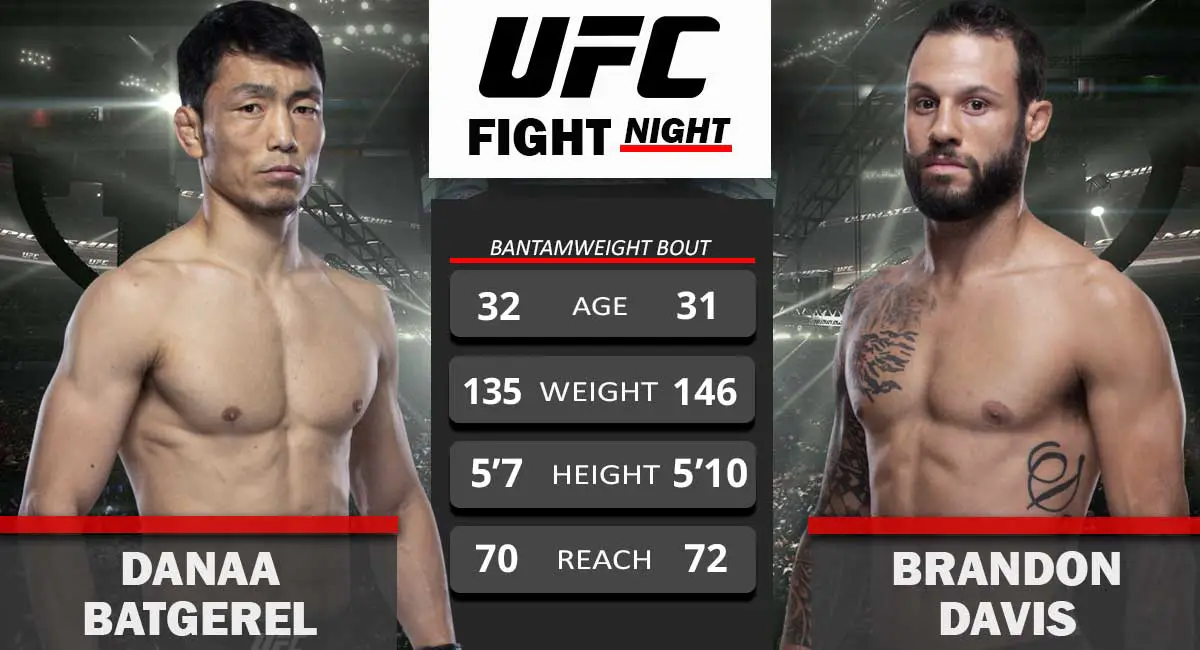 FINAL
KO/TKO
(Punches)
Round 1, 2:01