UFC Vegas 40: Payouts, Salary, & Performance Bonus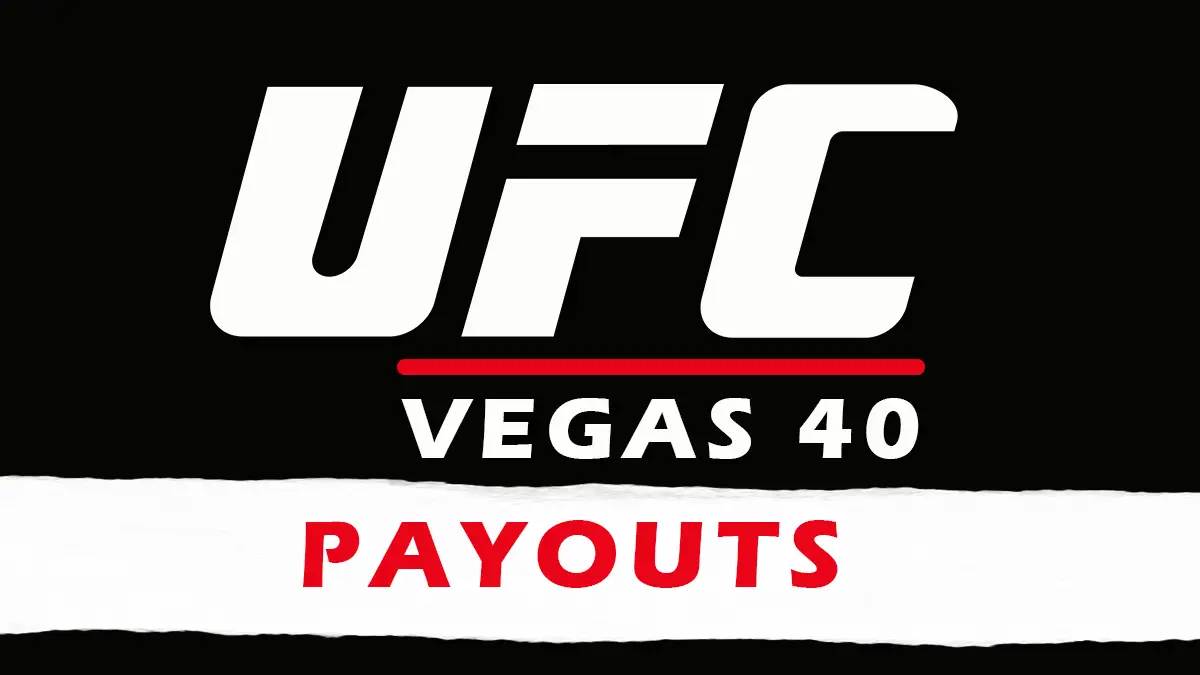 UFC Vegas 40 streamed on ESPN+ this past Saturday where we saw Norma Dumont defeating Aspen Ladd in the main event to register her third consecutive win and made herself a future contender to challenge UFC Women's Featherweight Champion Amanda Nunes.
But the bout between Dumont and Ladd was uninspiring to say the least, which was in complete contrast to the rest of the event which featured several thrilling finishes.
Performances of the Night
UFC handed out 4 Performance of the Night awards for UFC Vegas 40/UFC Fight Night 195.
Jim Miller got one of the performance awards for knocking out Erick Gonzalez in the second round. Nate Landwehr forced Ludovit Klein to submit in the third round to win the second performance award. Bruno Silva knocking out Andrew Sanchez in the third round and Danaa Batgerel's first-round knockout win over Brandon Davis were the other performance awards.
Jim Miller – Performance of the Night – $50,000
Nate Landwehr – Performance of the Night- $50,000
Bruno Silva – Performance of the Night- $50,000
Danaa Batgerel – Performance of the Night – $50,000
Compliance Pay/Sponsorship
The fighters were handed out a total UFC Promotional Guidelines compliance pay of $132,000. Andrei Arlovski and Jim Miller topped the list of sponsorship earners with $21,000 each. Under the UFC promotional Guidelines Compliance program, the fighters are paid on the basis of their total number of bouts. As a result, more experienced fighters get a higher bonus. 
Below is the entire list of UFC Fight Night 195 Promotional Guidelines Compliance Payout
Norma Dumont ($4500) def. Aspen Ladd ($6000)
Jim Miller ($21,000)  def. Erick Gonzalez ($4000)
Andrei Arlovski ($21,000) def. Carlos Felipe ($4500)
Manon Fiorot ($4000) def. Mayra Bueno Silva ($4500)
Bruno Silva ($4000) def. Andrew Snachez ($6000)
Nate Landwehr ($4500) def. Ludovit Klein ($4000)
Luana Carolina ($4500) def. Loopy Godinez ($4000)
Ariane Carnelossi ($4000) def. Istela Nunes ($4000)
Danaa Batgerel ($4500) def. Brandon Davis ($6000)
Danny Roberts ($11,000) def. Ramazan Emeev ($6000)
UFC Vegas 40 Complete Payout
| Fighter | Base Salary | Performance Bonus | Sponsorship |
| --- | --- | --- | --- |
| Aspen Ladd | $60,000 | | $6,000 |
| Norma Dumont | $40,000 | | $4,500 |
| Andrei Arlovski | $325,000 | | $21,000 |
| Carlos Felipe | $40,000 | | $4,500 |
| Jim Miller | $110,000 | $50,000 | $21,000 |
| Erick Gonzalez | $12,000 | | $4,000 |
| Manon Fiorot | $30,000 | | $4,000 |
| Mayra Bueno Silva | $24,000 | | $4,500 |
| Nate Landwehr | $24,000 | $50,000 | $4,500 |
| Ludovit Klein | $20,000 | | $4,000 |
| Andrew Sanchez | $54,000 | | $6,000 |
| Bruno Silva | $18,000 | $50,000 | $4,000 |
| Danny Roberts | $60,000 | | $11,000 |
| Ramazan Emeev | $50,000 | | $6,000 |
| Lupita Godinez | $16,000 | | $4,000 |
| Luana Carolina | $20,000 | | $4,500 |
| Danaa Batgerel | $24,000 | $50,000 | $4,500 |
| Brandon Davis | $36,000 | | $6,000 |
| Istela Nunes | $16,000 | | $4,000 |
| Ariane Carnelossi | $20,000 | | $4,000 |