UFC Vegas 38: Santos vs Walker- Results, Card, How to Watch
UFC will present UFC Vegas 38 or UFC on ESPN 51 on 2 October 2021 from UFC Apex Arena in Las Vegas, NV. The main event of this fight night will be a Light Heavyweight bout between Thiago Smith & Johnny Walker.
Read on to find the complete fight card, results, date, start time, how to watch & live streaming details for UFC Fight Night: Santos & Walker or UFC Vegas 38.
Fight Card & Results (Updated)
Prelims
Alejandro Perez defeated Johnny Eduardo – Bantamweight Bout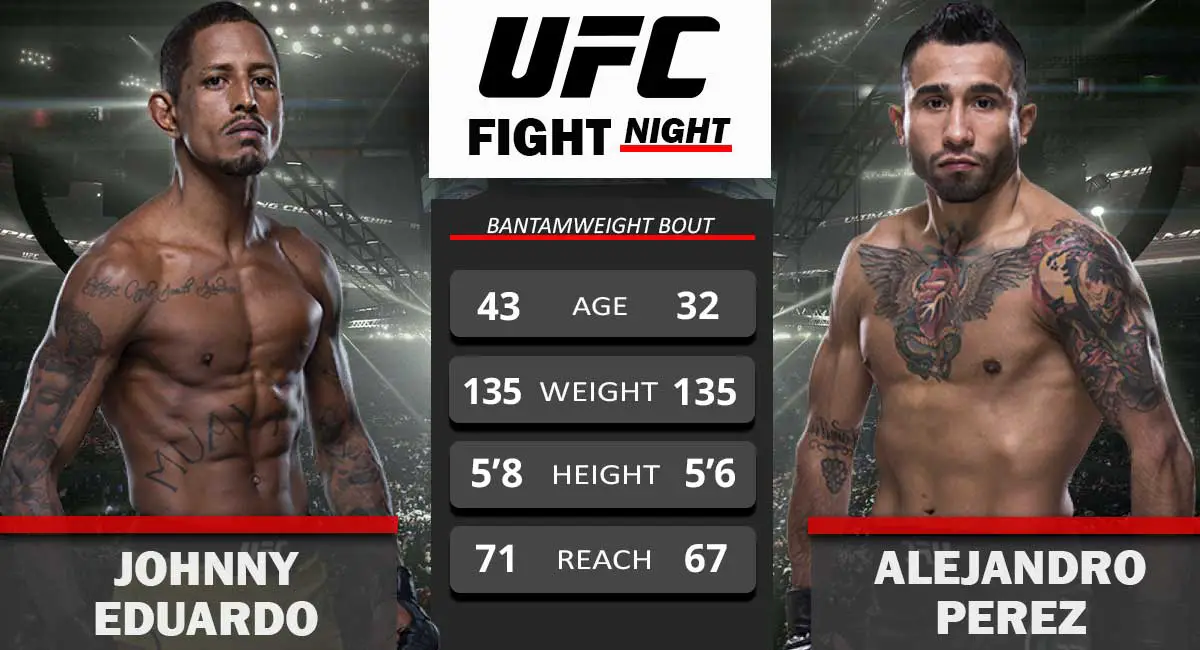 FINAL
Submission
(Armbar)
Round 2, 4:13 Sec
Stephanie Egger defeated Shanna Young – Women's Bantamweight Bout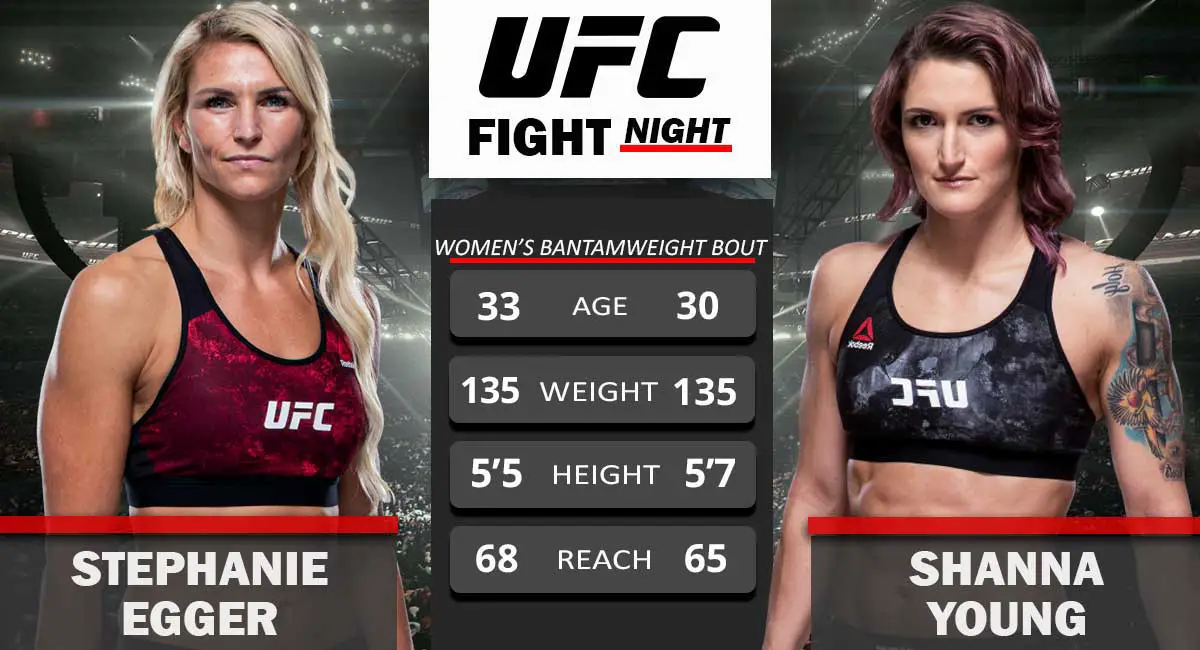 FINAL
KO/TKO
(Elbow)
Round 2, 2:22 Sec
Douglas Silva De Andrade defeated Gaetano Pirrello – Bantamweight Bout
FINAL
KO/TKO
(Punch)
R1, 2:04
Jamie Mllarkey defeaed Devonte Smith – Lightwieght Bout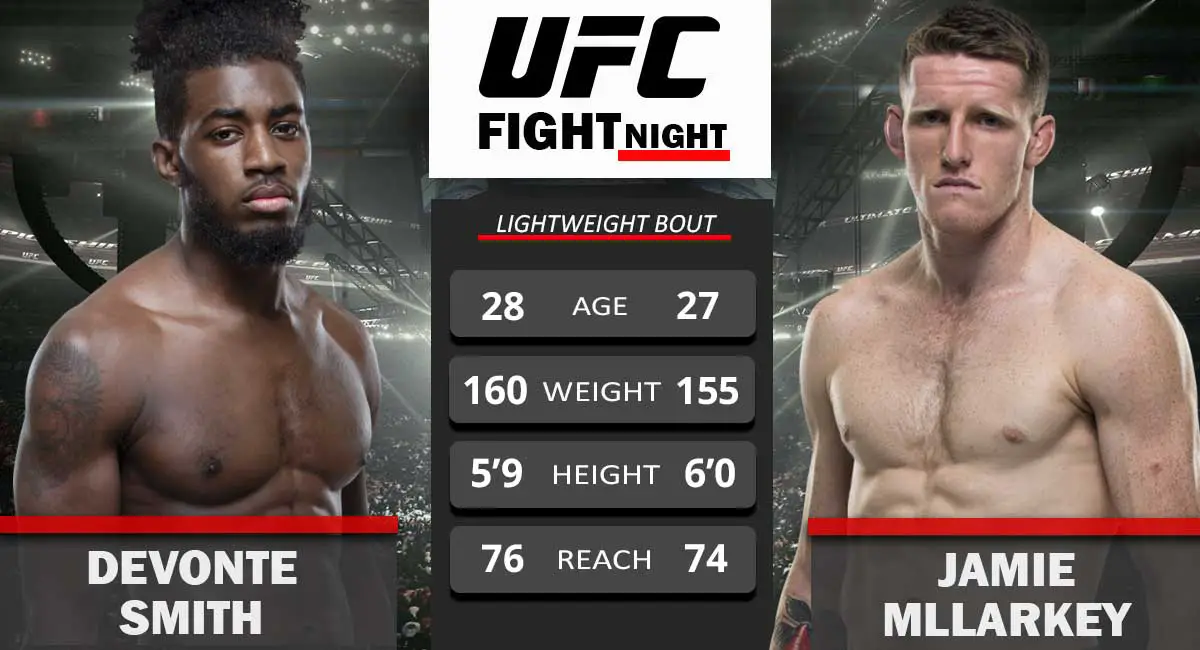 FINAL
KO/TKO
(Punches)
Round 2, 2:51 Sec
Karol Rosa defeated Bethe Correia – Women's Bantamweight Bout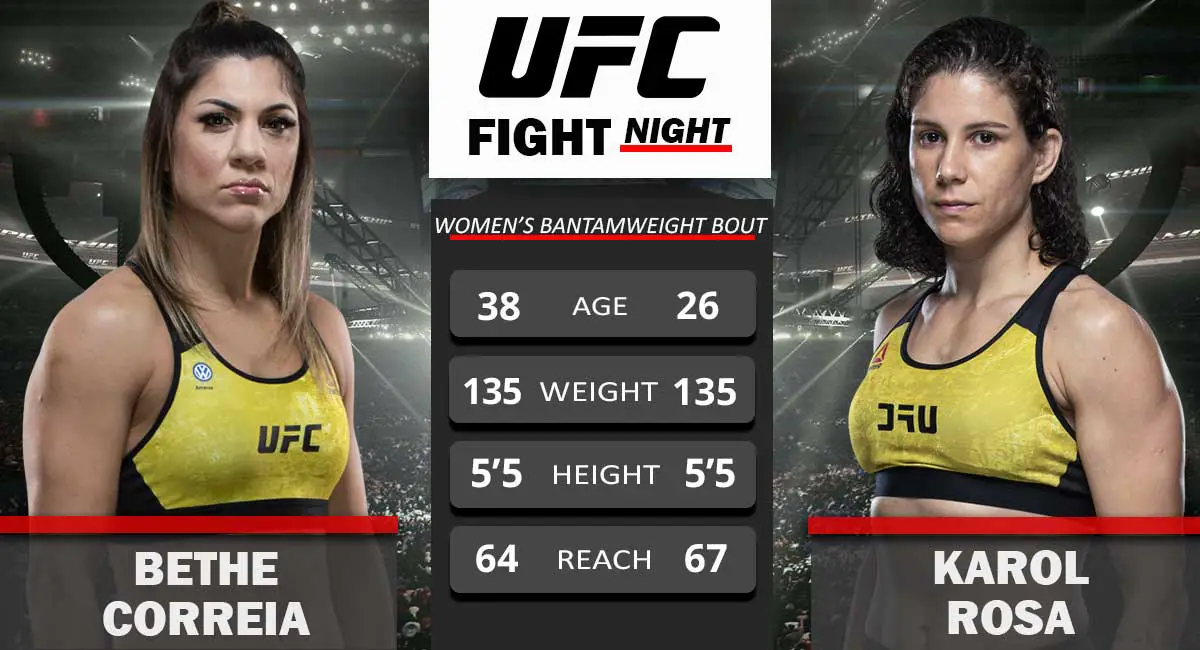 FINAL
Unanimous decision
(27-30, 27-30, 26-30)
Round 3, 5:00 Sec
Jared Gordon defeated Joe Solecki : Lightweight Bout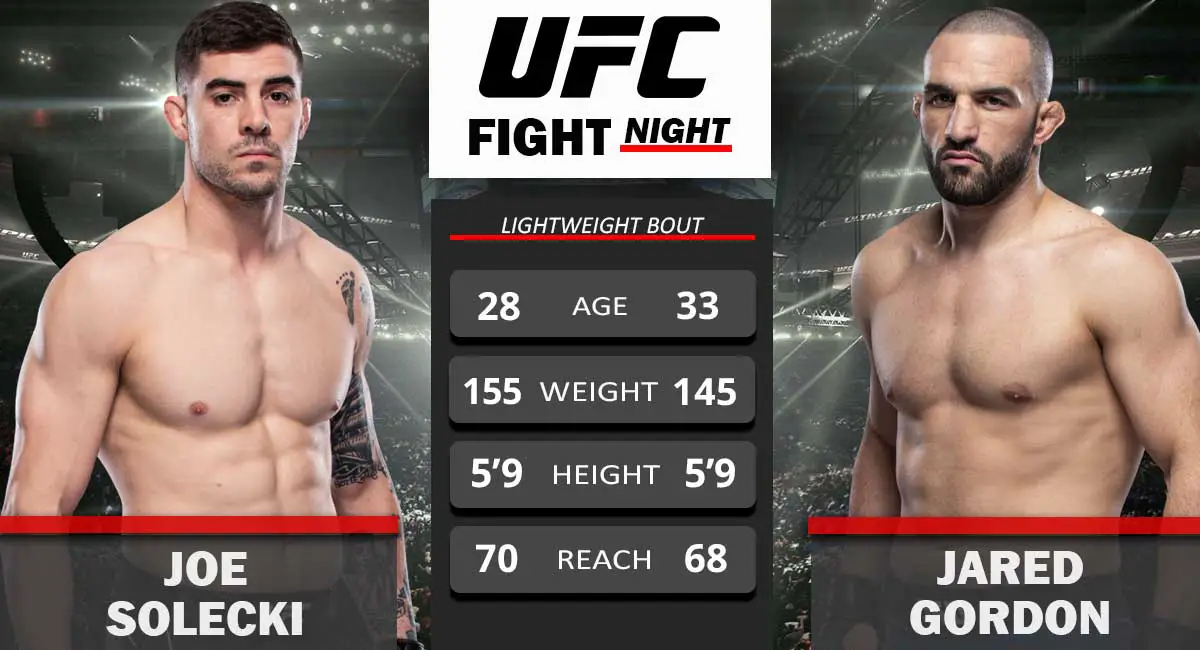 FINAL
Split decision
(28-29, 29-28, 28-29)
Round 3, 5:00 Sec
Casey O'Neill defeated Antionia Shevchenko : Women's Flyweight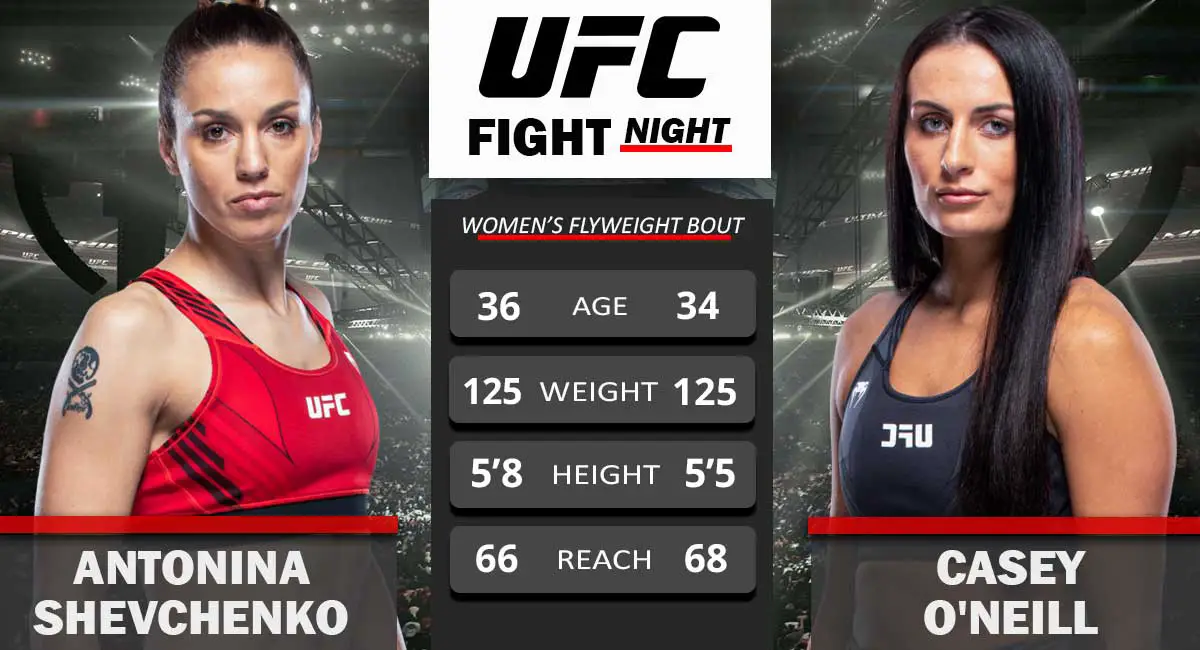 FINAL
KO/TKO
(Punches)
Round 2, 4:47 Sec
Main Card
Alxander Harnandez defeated Mike Breeden – Lightweight Bout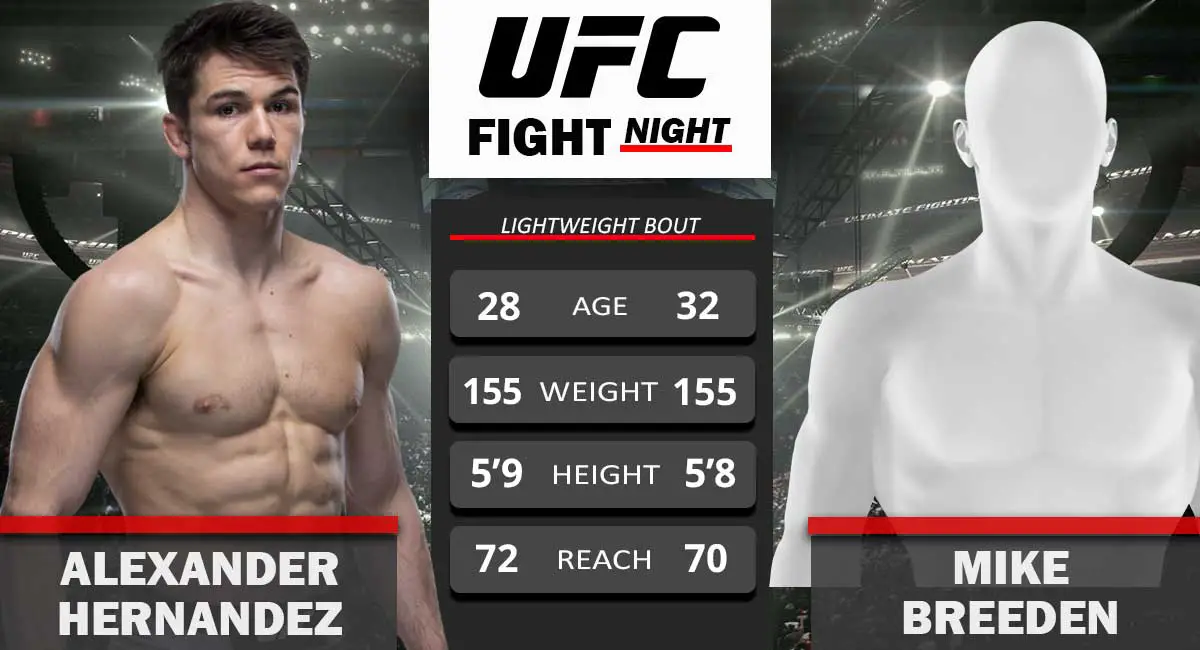 FINAL
KO/TKO
(Punch)
Rouund 1, 1:20 Sec
Krzysztof Jotko defeated Misha Cirkunov – Middleweight Bout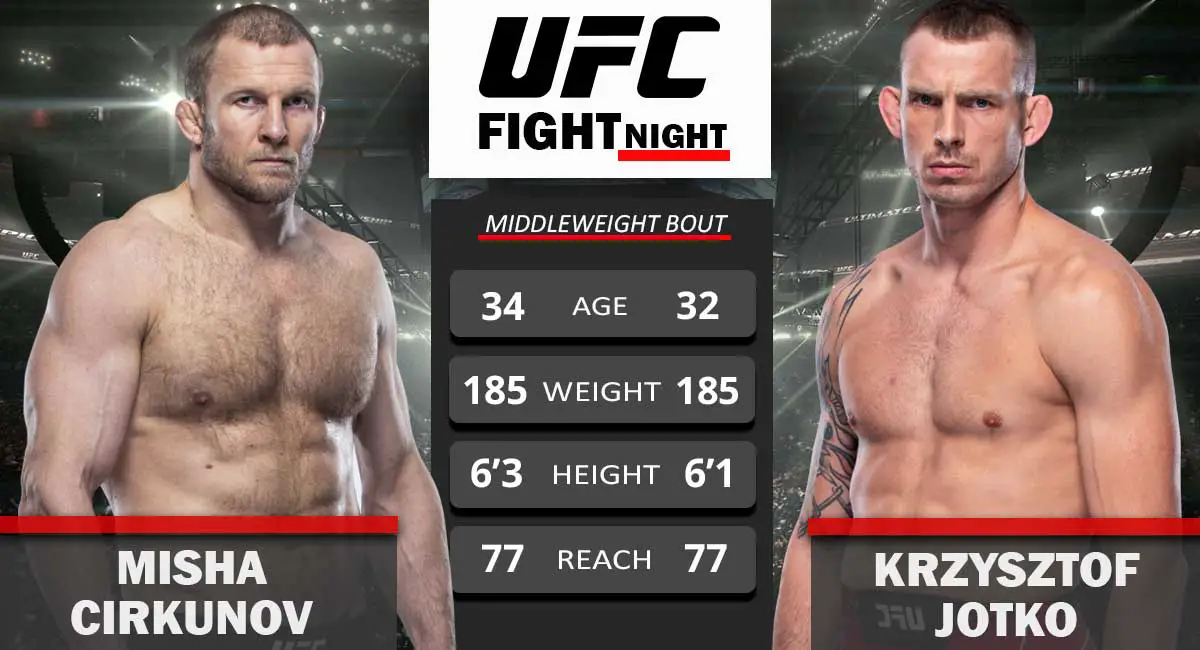 FINAL
Split decision
(28-29, 29-28, 28-29)
Round 3, 5:00 Sec
Niko Price defeated Alex Oliveira – Welterweight Bout
FINAL
Unanimous decision
(28-29, 28-29, 28-29)
Round 3, 5:00 Sec
Kyle Daukaus vs Kevin Holland– Middlewieght Bout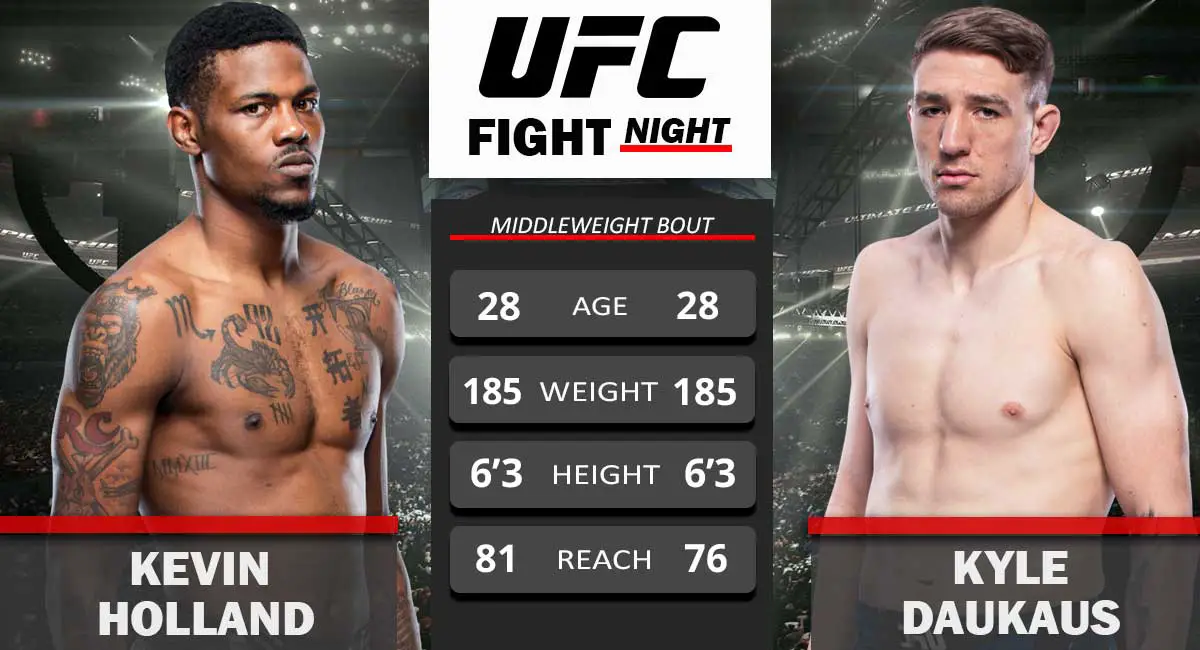 FINAL
No Contest
Round 1, 3:43 Sec
Thiago Santos defeated Johnny Walker – Light Heavywieght Bout : Main Event
FINAL
U Dec
(48-47, 48-47, 48-47)
Round 5, 5:00 Sec