Maycee Barber Is Set To Collide Against Montana De La Rosa At UFC 269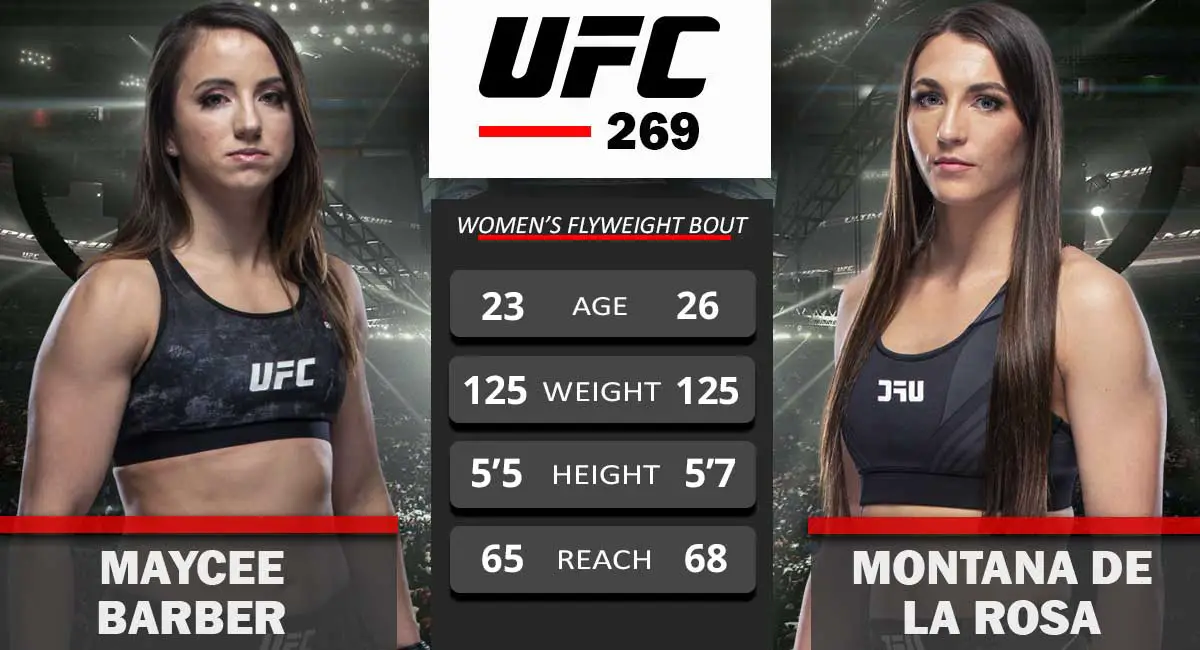 Maycee Barber Vs. Montana De La Rosa is set to take place at UFC 269. 
The promotion made a key matchup for its upcoming PPV event that will take place in December this year. Maycee Barber, who is the seventh-youngest fighter on the roster of UFC will square off against Montana De La Rosa. 
At UFC 269, Barber will look forward to getting her second straight win against Rosa. Their bout will take place on December 11. However, the location and venue for this event are yet to be announced. But there are several speculations that it will take place in Las Vegas. 
De La Rosa confirmed this matchup on Instagram Live with MMA Junkie. They also reported that the paperwork for this match has already been signed. 
Barber recently faced two straight losses but then in July she finally defeated Miranda Maverick to get back on the winning track. Whereas the last three fights of Montana De La Rosa were 1-1-1. She lost against Viviane Araujo, then had a draw with Mayra Bueno Silva, and then finally got a TKO victory over Ariane Lipski.