Khamzat Chimaev Defeated Ll Jingliang at UFC 267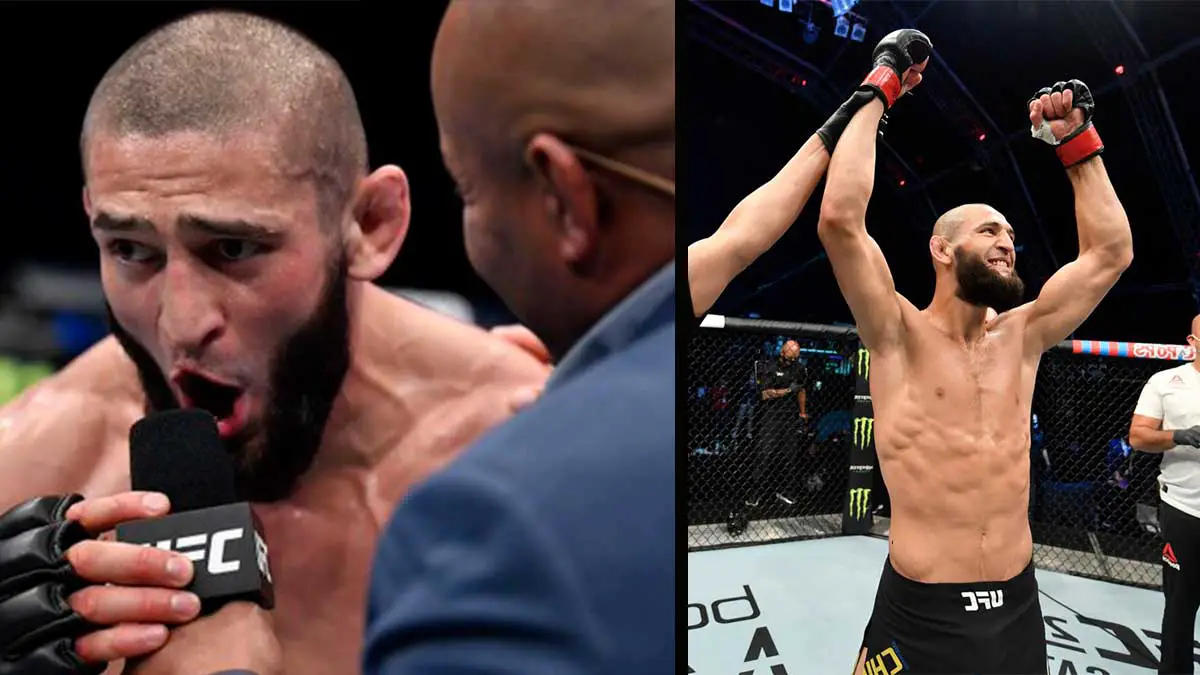 Khamzat Chimaev UFC return was certainly a banger as he defeated Li Jingliang in the first round of their match at UFC 267. 
Chimaev went inside the octagon after more than a year. Despite that, he performed flawlessly in the match and earned a technical submission victory over Li Jingliang in the first round.
Khamzat Chimaev choked Jingliang and continued to squeeze before the latter passed out. Netizens were quick enough to react to this bout that took place for only 3 minutes and 16 seconds. 
Khamzat Chimaev is still undefeated in UFC and now his overall MMA record is 10-0. He handed Li Jingliang his seventh defeat and now his overall record is 18-7. 
Now, everyone is excited to know who Hazrat Chimaev will face next inside the octagon.