Justin Gaethje Fires Back at Michael Chandler's Jibes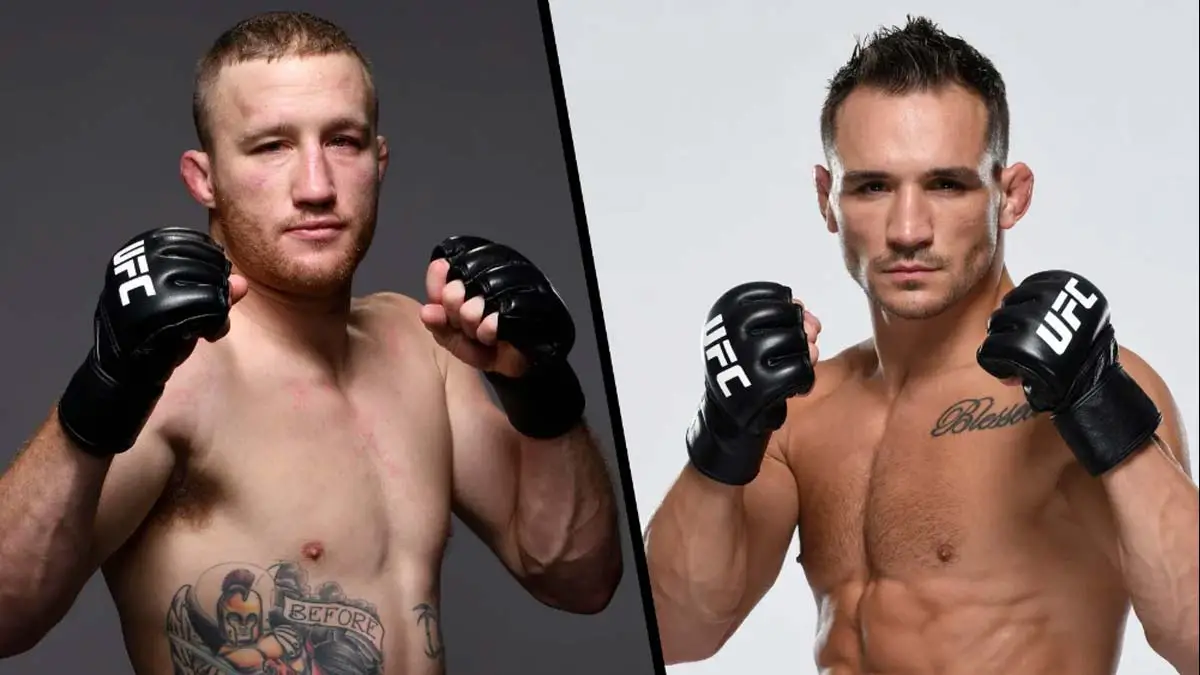 Justin Gaethje has fired back at Michael Chandler's allegations that he is ducking out of a fight.
Michael Chandler was responding to Islam Makhachev's callout after his win at UFC Vegas 31. Makhachev has listed Chandler as his next possible opponent along with Rafael Dos Antos, Tony Ferguson, and Beneil Dariush.
Chandler's comments came during a recent Instagram Live chat. Chandler alleged that Gaethje and Makhachev share the same management, and that they are throwing Makhachev on him to get some heat off Gaethje. Chandler also called out Gaethje for making a fight.
"Justin Gaethje: Come on, bro. You call yourself a fighter, and you are — you're one of the most exciting guys in mixed martial arts. Be prepared to make a highlight or be made a highlight, because that's what I am. That's what I'm ready to do."
Now, Gaethje has responded to those comments on Twitter. Gaethje tweeted, "[Chandler] is talking out of his ass. I was waiting for the bout agreement 3 weeks into camp and wake up to news his daddy Dana gave him the shot. He's been out of commission since the KO. What am I missing? I'm on vacay and this f*cker is slandering my name. 3-4 times?"
Chandler debut in UFC at UFC 257 with a first-round knockout win over Dan Hooker. His next fight came at UFC 262 for the vacant UFC Lightweight Championship against Charles Oliviera, where Oliviera won the match and title.
It is believed that UFC President Dana White wants to book Gaethje and Chandler inside the octagon. The fight was projected for UFC 262, but Chandler was instead booked to face Oliviera. Gaethje last fought in October 2020 against Khabib Nurmagomedov at UFC 254 in the Lightweight title unification bout.
Gaethje is currently ranked at #2 in UFC Lightweight ranking while Chandler is at #4. A win for Gaethje will surely put him in contention for a title fight.
Keep tuned in for more news and updates from UFC.