Makhachev Calls Out Ferguson, Gaethje,& Others, Wants to be Fighter of the Year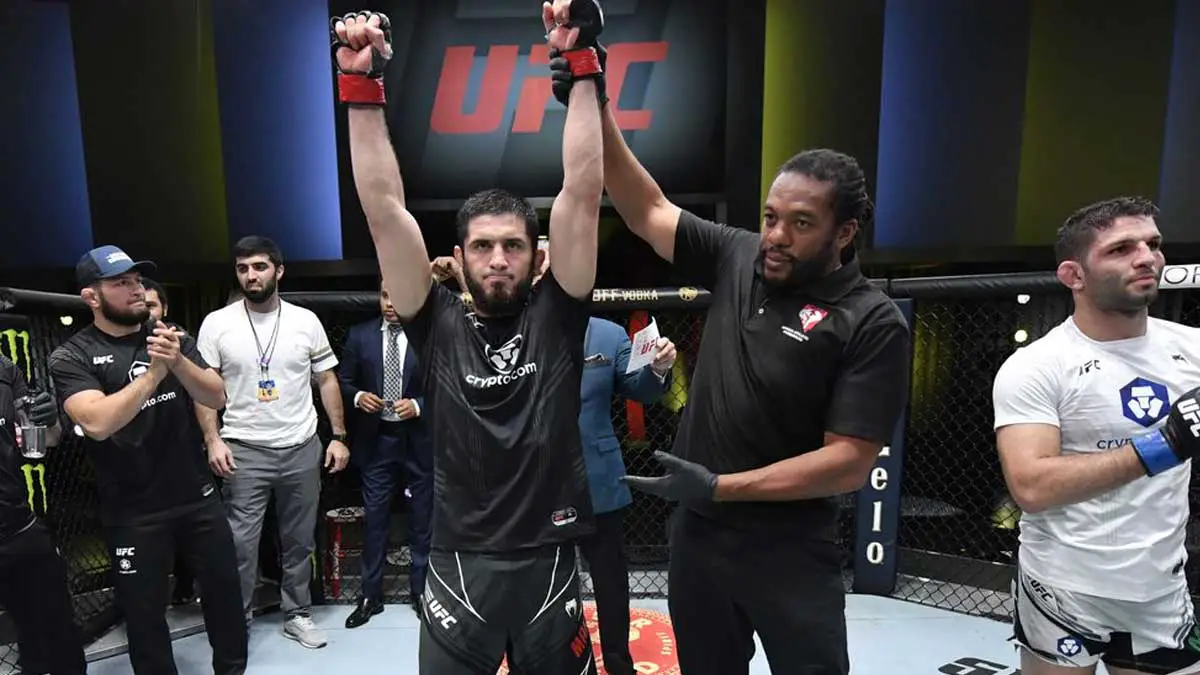 Islam Makhachev was in full flow after his win over Thiago Moises in the main event of UFC Vegas 31.
Makhachev finished Moises in the fourth round on 17 July with a submission. Makhachev has now won eight straight fights in his MMA career and is quickly becoming a strong contender for the Lightweight title.
During his post-fight in-cage interview, Makhachev called out Rafael Dos Anjos as his next target. He also mentioned that Tony Ferguson and Michael Chandler as interesting opponents. Later in the press conference, he said he would prefer Tony Ferguson as his next fight due to Ferguson's history with his teammate Khabib.
Khabib and Tony were booked to face each other several times but never ended up having a fight. Makhachev now wants to prove that Ferguson is not at Khabib's level.
"Khabib was supposed to fight with him five or six times, let's finish this. I'm gonna finish this. And I'm gonna show people around the world that Tony is not Khabib-level."
When asked about Beneil Dariush, who is also on a 7 fight winning streak, Makhachev complemented Dariush for being tougher than his other call-outs.
"If they give me Beneil, it's going to be a good fight. He's a nice guy, I know him a little bit, but he's No. 3. He's a big step for me too."
Opposite to this, Makhachev was quite dismissive about Justin Gaethje and Michael Chandeler. He believes that both fighters do not have much wrestling and grappling skills and only depend on striking. Makhachev also claimed that he will be more than a match for both of them.
The Russian is now looking for a break followed by another fight at the end of the year to be in contention for the fighter of the year award.
"Let's do, end of this year, one more fight," Makhachev said. "I'm gonna finish one more fight and I'm gonna be Fighter of the Year."
Keep tuned in for more news and updates from UFC.