Germaine de Randamie Withdraws from UFC 268 Fight Against Irene Aldana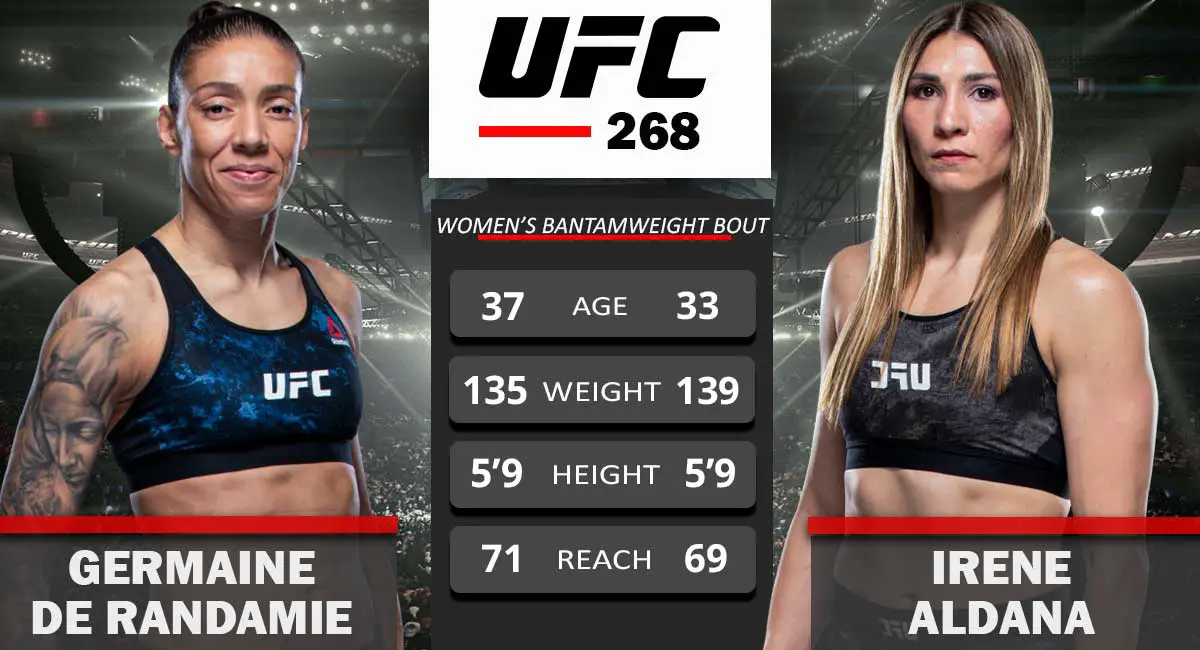 Germaine de Randamie vs. Irene Aldana that was scheduled to take place at UFC 268 might not happen now. Germaine de Randamie has been forced out of the upcoming PPV event of the UFC due to an undisclosed injury. 
De Randamie is set to collide against Irene Aldana, and it is one of the most-anticipated matchups on the card of UFC 268. Currently, it is not clear whether their fight will be postponed or Aldane will get a new opponent for the event.
ESPN Deportes reported the news of de Randamie first whereas MMA Junkie confirmed it with a person of knowledge. UFC is yet to make an official announcement about this withdrawal but it will likely happen very soon. 
Germaine de Randamie fell short against Amanda Nunes in capturing the bantamweight championship. However, she bounced back and defeated the current title challenger Julianna Pena and even bagged a "Performance of the Night" for her third-round submission victory.
On the other hand, Irene Aldana is looking to earn her very first title show. She won six of her last eight fights with her latest victory against Yana Kunitskaya at UFC 264 in July.