Andre Munis Vs. Dricus Du Plessis Set To Take Place At UFC 269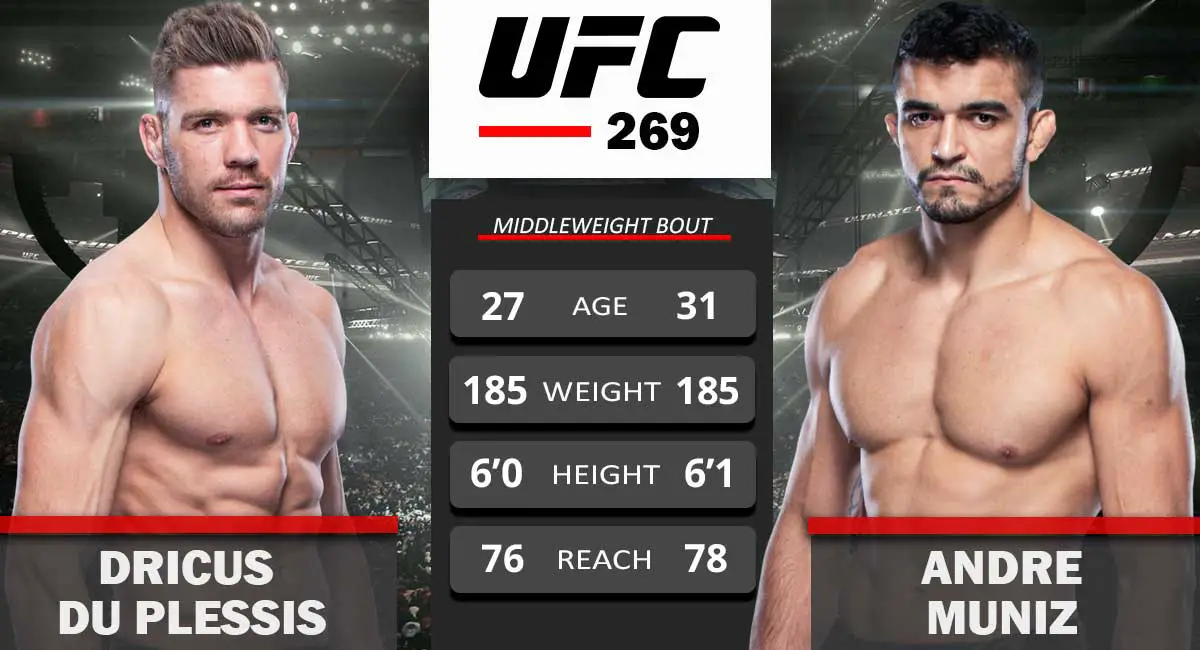 One more exciting match added to the lineup of UFC 269. Andre Munis Vs. Dricus Du Plessis is all set to take place at UFC's last PPV event of the year.
The UFC is yet to make an official announcement. However, MMA Junkie reported this news and verified the agreements as well. According to them, a person close to the promotion confirmed this news following a report from ESPN. 
Dricus Du Plessis is 2-0 at UFC whereas Andre Munis UFC's record is 3-0. So, the chances are great that one of these middleweights will get the first loss at UFC 269.
Du Plessis, the South African fighter has performed tremendously in the octagon so far. He won both of his bouts by stoppage by knocking out Trevin Giles and Markus Perez. 
On the other hand, Munis will be looking forward to getting his fourth consecutive victory in the UFC. His most impressive performance came at UFC 262 where he made the former Strikeforce champion Ronaldo Souza submit to him. 
Now both these impressive performers will collide at UFC 269 that will take place on December 11. However, the promotion hasn't revealed the venue and location for this event yet.