Dustin Poirier Thinks Islam Makhachev Would Be The Toughest Opponent For Him At 155 Pounds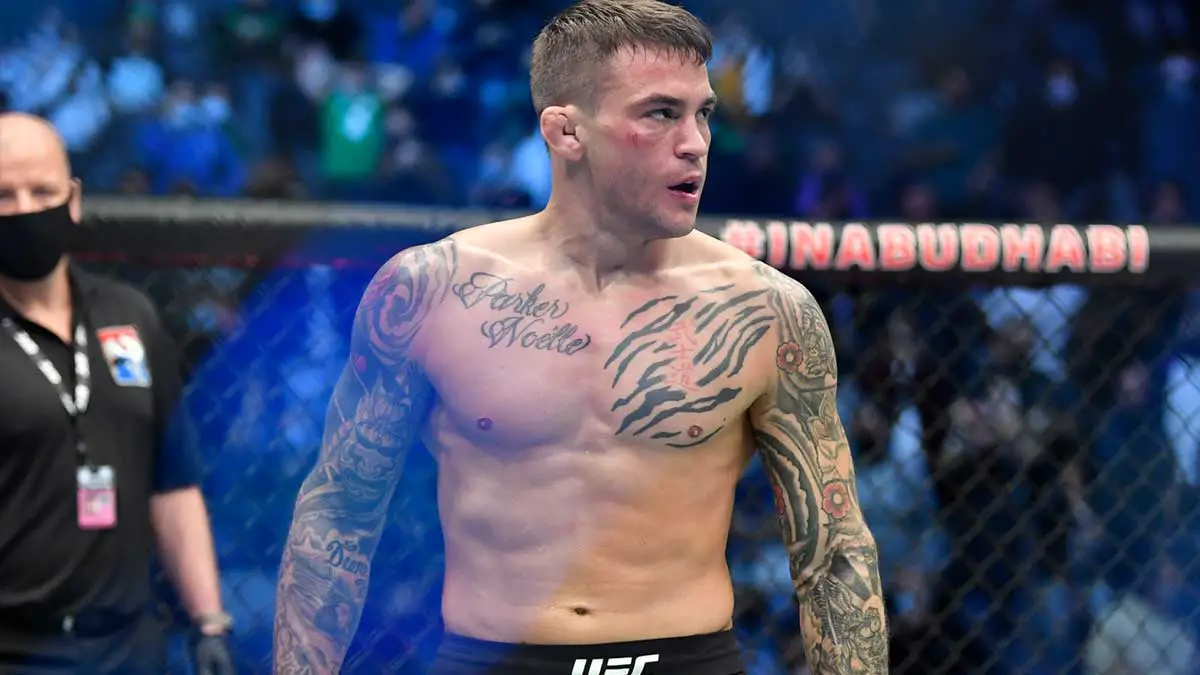 Dustin Poirier, the current no. 1 contender to challenge the UFC lightweight champion Charles Oliveira, thinks his toughest opponent the current champ. 
He recently had a Q&A session with ESPN+ which was hosted by UFC correspondent Laura Sanko. During the session, he was asked who would give him the toughest fight at 155 pounds. Everyone thought he would take the name of Oliveira, but that wasn't the case. 
Poirier thinks 155 pounds is one of the toughest divisions of UFC for the past few years. Initially, he wasn't sure who was at the top of this division. According to him, if Khabib Nurmagomedov was still here in the mix, then certainly he would be the toughest opponent for anyone in the division.
Since he is not here, he thinks of his protege Islam Makhachev as his toughest opponent. According to Poirier, Nurmagomedov was all about his grappling game and that's what everyone sees in Makhachev as well. 
Recently in a podcast, Dustin Poirier said Khabib is really advanced and his feet are like his hands. He added that he got smothered by him. He tried to turn that into a fight but Nurmagomedove just smothered him.
Dustin Poirier will soon challenge Charles Oliveira for the UFC lightweight championship. However, UFC is yet to reveal a date and venue for this championship bout.