Alistair Overeem To Challenge Heavyweight Champion Rico Verhoeven at 'GLORY: Collision 3'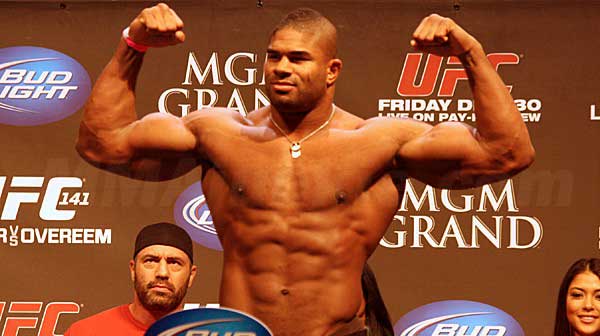 Former UFC fighter Alistair Overeem is all set to make his Glory kickboxing debut in a fight against the Glory heavyweight champion Rico Verhoeven. 
Alistair Overeem will compete for the very first time ever since his release from UFC in February this year. He subsequently signed with Glory kickboxing in June 2021. Now, he will make his debut for Glory and will challenge for Rico Verhoeven's heavyweight title at GLORY: Collision 3.
Overeem announced the match during a chat with MMA reporter Ariel Helwani on the latest episode of MMA Hour.
Rico Verhoeven, called "The Prince of Kickboxing," is considered one of the greatest kickboxers of all time with his current Glory record at 23-1. He has wins over fighters like Antonio Silva, Jamal Ben Saddik, Badr Hari, Benjamin Adegbuyi, and many more. 
Along with his exploits in MMA, Overeem also had a kickboxing career where he has a record of 10-4. Although his last kickboxing bout came in 2010, a TKO win over Peter Aerts in the K-1 Grand Prix 2010 Final.
Overeem is also considered one of the most well-rounded heavyweight fighter. He remains the only fighter to hold three belts simultaneously in Strikeforce, K-1 and Dream.
Now, both these dominating fighters are all set to collide against one another at Collision 3 that will take place on October 23 at GelReDome, in Arnhem, Netherlands.