Jared Cannonier vs Derek Brunson Reportedly Locked for UFC 270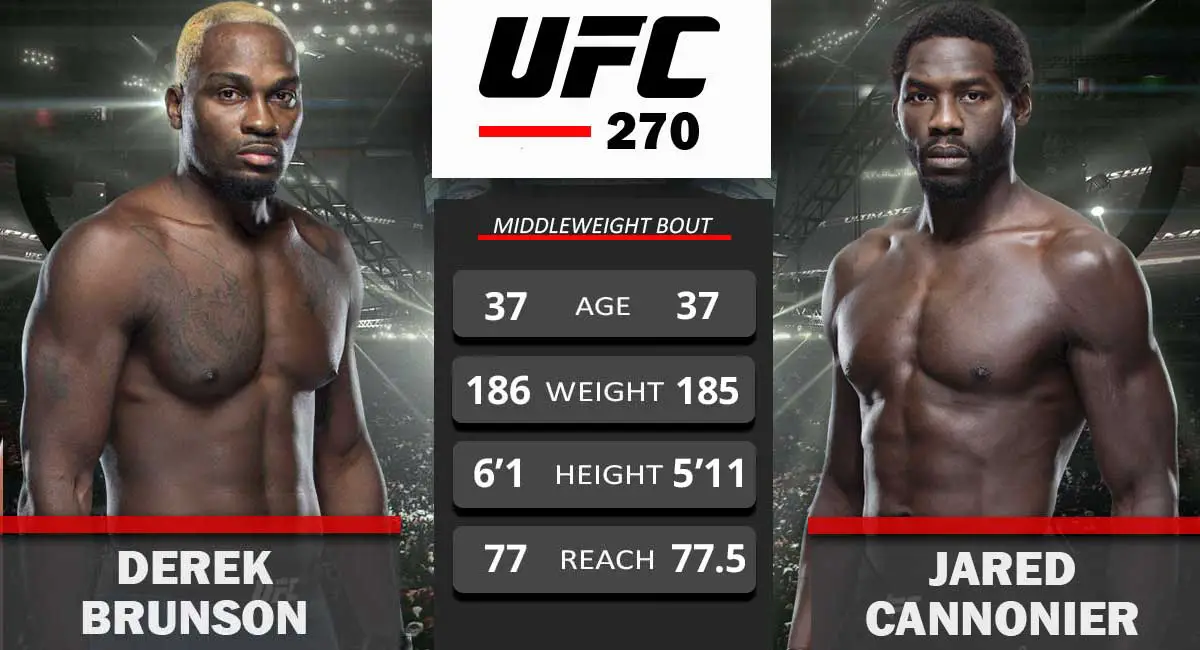 According to the latest reports, a middleweight clash between Jared Cannonier vs Deren Brunson might take place at UFC 270. 
The UFC's very first PPV event of 2022 will likely decide the new no. 1 contender for the middleweight title. Multiple sources confirmed to MMA Fighting that Jared Cannonier vs Derek Brunson is booked for UFC 270.
Brunson is on a five-fight winning streak and he must be looking forward to getting his sixth straight win along with a title shot. His most recent victory came against Darren Till where he won the match via submission. 
On the other hand, Cannonier has an impressive record of 4-1 and is one of the top fighters of the middleweight division. He recently defeated Kelvin Gastelum in August to get himself back into the UFC middleweight title scene. 
UFC 270 is scheduled to take place on January 22, 2022. Along with Cannonier vs Brunson, the event is also rumored to feature a middleweight championship match between Israel Adesanya vs Robert Whittaker. However, UFC is yet to announce these matches officially.