Volkanovski Gets the Finish Against Zombie in UFC 273 Main Event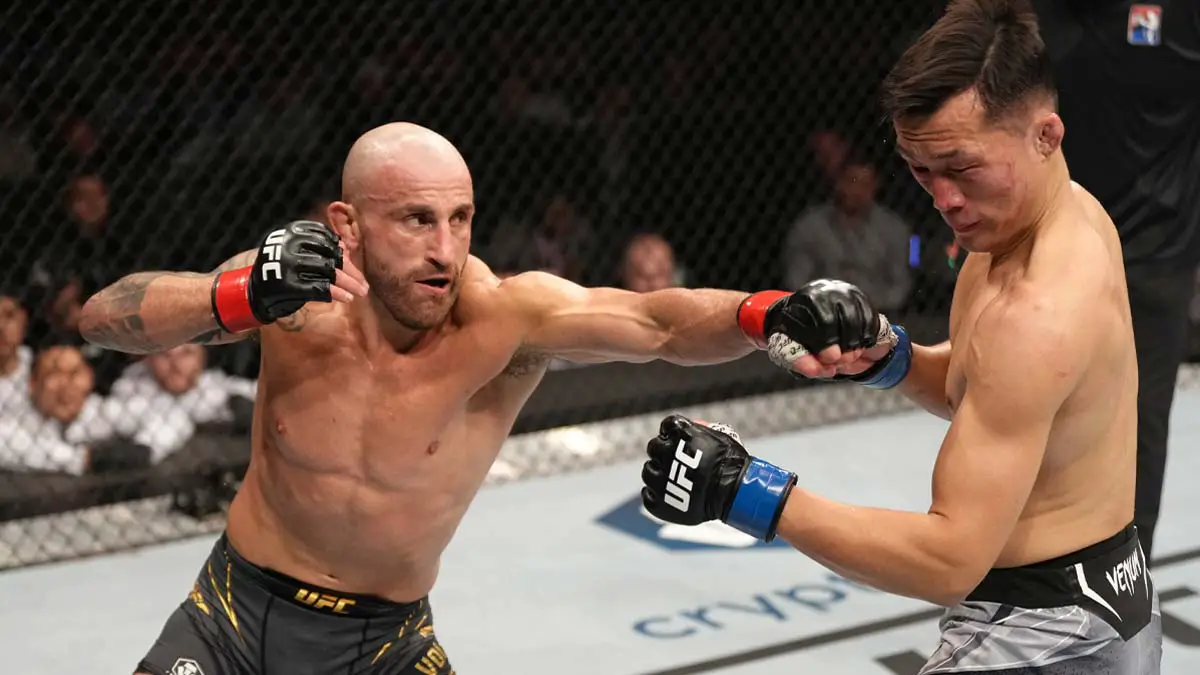 Alexander Volkanovski defeated The Korean Zombie via TKO (punches) in the main event of UFC 273 to retain his featherweight title. 
Alexander Volkanovski was on an entirely different level during the whole fight. He completely dominated the bout and didn't give any chance to Chan Sung Jung to shift the momentum in his favor.
Volkanovski almost ended the match in the ending moments of the third round. His combination of strikes put Zombie on the mat, but the latter was saved by the horn. 
The champion started the fourth round right where he ended the third one. After some combinations, Volkanovski landed a hard strike, and it was enough for the referee to stop the match. 
Alexander Volkanovski puts on an impressive performance whereas The Korean Zombie also received praise for his incredible endurance. 
After the match, Volkanovski stated anyone in the Featherweight division can get the title shot next. They only have to get their sh*t together and earn that #1 spot in order to compete against him.