Welcome to the Live Results and Updates blog for WWE Hell in a Cell 2019 PPV show on 6 October 2019.
Location: Golden 1 Center, Sacramento, California, US
Date: 6 October 2019
Kick-off Show Time: 6 PM EST(10 PM GMT/7 October 2019 3:30 AM IST)
Main Show Time: 7 PM EST(11 PM GMT/7 October 2019 4:30 AM IST)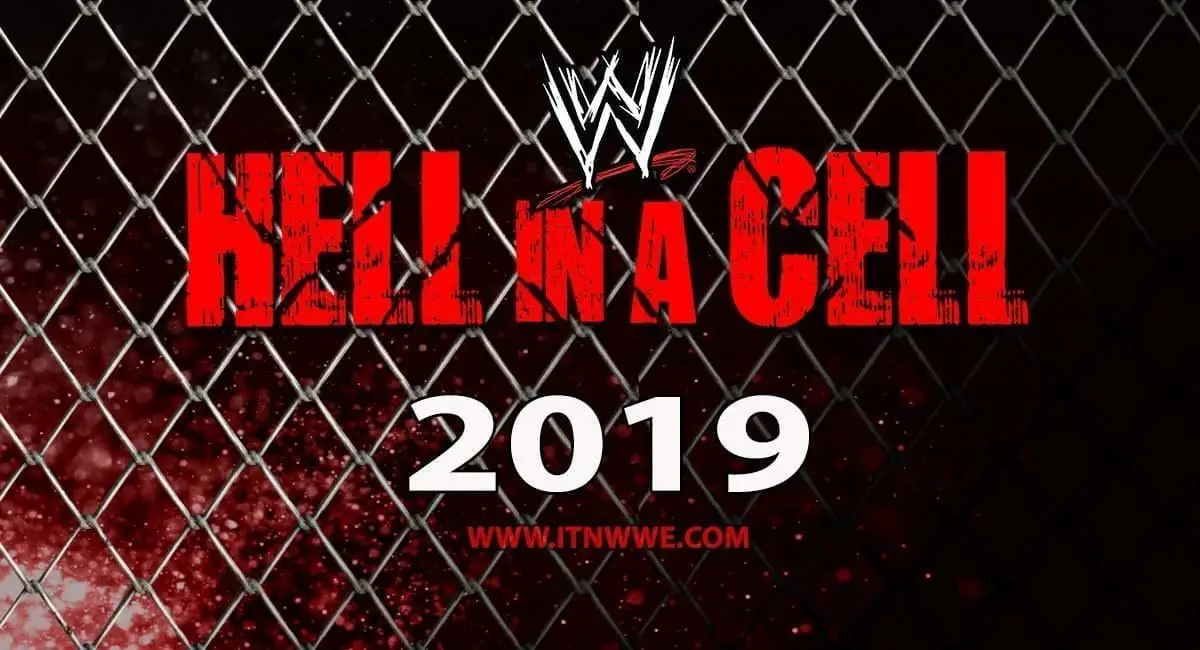 After the major debuts of AEW Dynamite on TNT and then Friday Night SmackDown on Fox, its time to cap off the week with a good show at Hell in a Cell. But, will WWE be able to deliver that? With less number of matches, and by avoiding booking mistakes, it can entirely be possible.
Kick-Off Show(Pre-Show)
Kick-off show kicks off with the usual panel of Jonathan Coachman, Charly Caruso, Sam Roberts and WWE Hall of Famer Booker T. They chit chat for a while before going through the match card for tonight. The Women's Tag Team Championship match is added to the card while Roman & Bryan vs Bludgeon Brothers is a Tornado tag team match.
We cut to the replay of Becky Lynch vs Sasha Banks feud from the last two months. Sam Roberts comments that Sasha has taken Becky to the limits.
Alexa Bliss and Nikki Cross are interviewed by video connect and Bliss wonders what the Kabuki Warriors have done to get the title shot here. When Booker T mentions Asuka being former SmackDown Champ and Sane being a former NXT champ, Bliss interrupts him saying that this is a tag team match, not singles competition. Cross also tells Booker repeatedly that Bliss is a 5 times champion.
Natalya vs Lacey Evans
The match starts and both women grapple for a bit before Natalya slams Evans down. They lock up again and Natalya tries for a German Suplex, but Evans holds her ground and puts Natalya in a headlock. Natalya gets up and runs the ropes, only to eat an elbow in the gut. She counters and locks in the arm but Evans reaches the ropes. They toy with each other a bit and Nattie tries for the sharpshooter early.
Evans slips out and hits Nattie in the middle outside of the ring to start a period of domination. Evans slams Nattie in the barricade and then slams her leg against the steel steps. She works on her leg for a bit more before bringing her back in the ring.
Evans continues to work on Nattie's leg, locking her in some submission move. Nattie tries to rally but Evans cuts her off. Nattie manages to knock her to the floor for a breather. Natalya counters a Senton with her boots up but Evans nails her with a lariat to take her down. Evans goes for a moonsault but nobody is home. Natalya picks the legs for the sharpshooter and gets the win.
Winner- Natalya
Post-match, Natalya decks Evans to put her down for good and celebrate while going back.
Ali was in a backstage interview with Sarah Schrieber and Randy Orton comes to pick a fight with him.
We get a promo for Roman Reigns and Daniel Bryan vs Bludgeon Brothers. Kayla Braxton is backstage with Rowan who says this is a war he plans on winning. He says Bryan and Rowan think they're tough but he and Harper will get the respect they deserve by getting a win tonight and Reigns and Bryan will get put down for good tonight.
After the replay for the confrontation between Braun Strowman and Tyson Fury, the commentary team confirms that Fury will indeed come to RAW tomorrow night. Also, Sasha Banks vs Becky Lynch will open Hell in a Cell.
The kick-off show comes to an end after the promo and discussion over the Fiend taking on WWE Universal Champion Seth Rollins.