WWE Confirms SummerSlam 2021 Location and Exclusive Tickets Pre-sale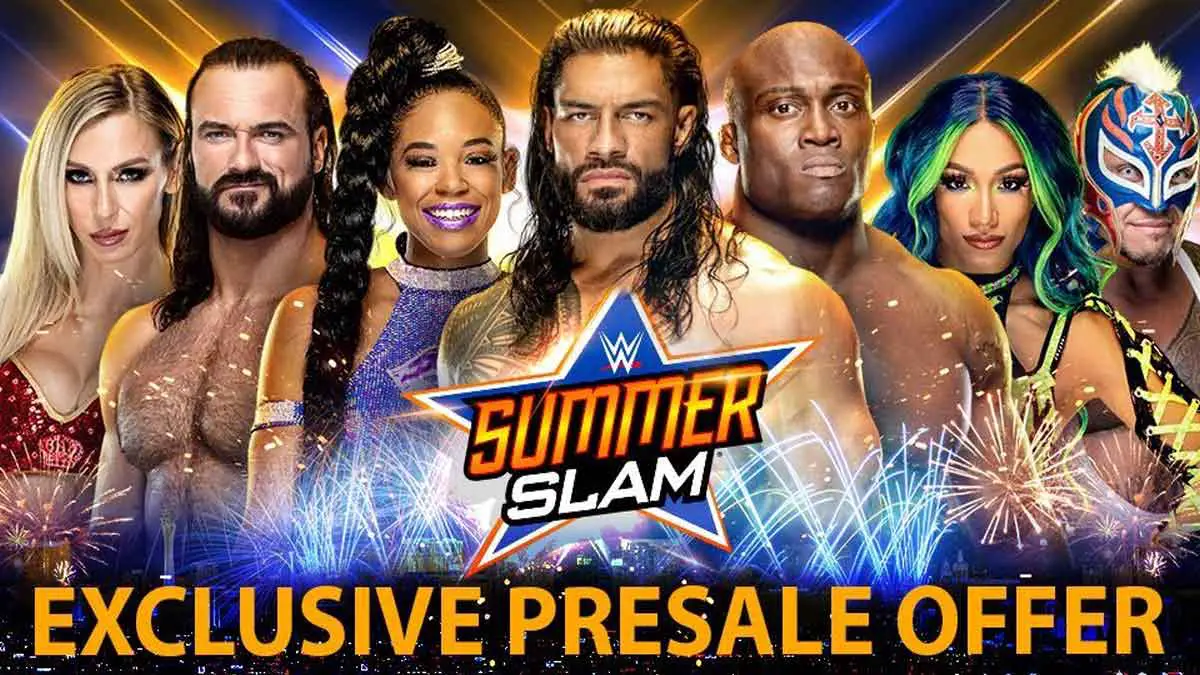 WWE has announced that the earlier rumored location of Allegiant Stadium in Las Vegas will hold SummerSlam 2021 PPV.
The date for SummerSlam 2021 was already confirmed last week as 21 August 2021. The location was announced at the pre-show of the 153rd Belmont Stakes Race. The PPV will start at 8 PM EST with a pre-show from 7 PM EST onwards.
SummerSlam will directly compete with Manny Pacquiao vs. IBF and WBC welterweight champion Errol Spence Jr. fight, which also takes place in Las Vegas on 21 August.
SummerSlam 2021 Tickets Pre-Sale Announced
The tickets for SummerSlam 2021 will go on sale on 18 June 2021. But a large chunk of 60,000 tickets at Allegiant Stadium will also go on pre-sale. Fans can register for pre-sale at summerslam.com/presale.
Upon registering at this link, users will get an email with information regarding the pre-sale start date and time.
It will be interesting to see how many tickets and how quickly will WWE be able to sell tickets for SummerSlam. The tickets of the upcoming Money in the Bank PPV were sold out quickly but it was smaller venue.
This is the first time that SummerSlam will be taking place at a 60,000 seater stadium.