WWE Power Rankings 27 Jan- 2 Feb 2019
WWE has released the power rankings from the week between 27th January- 2nd February 2019 which is full of defending Champions and Royal Rumble winners. Here is our review for this week: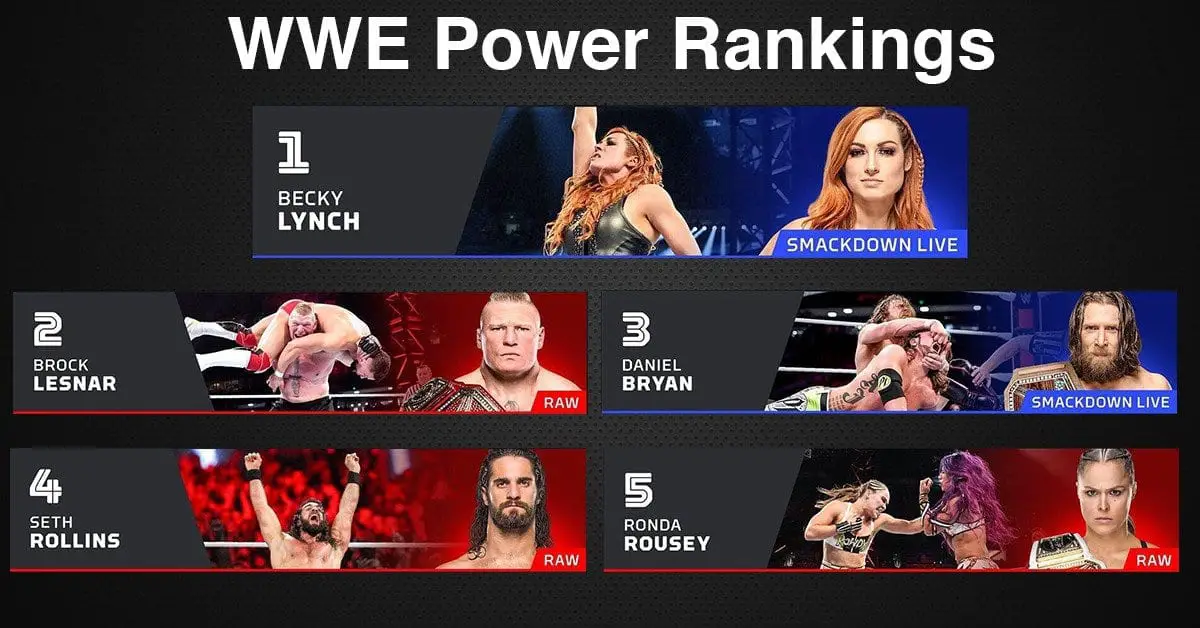 5. Ronda Rousey (RAW)
Ronda faced Sasha Banks at Royal Rumble last sunday and retianed her title after a gruelling match which she finished after hitting the 2nd Piper's Pit on Banks and then pinned her. Then, she threw an open challenge to defend her title the following night at RAW and cut a promo. During the promo, the crowd continued chanting Becky's name which caused Ronda to stutter during her promo. Her open challenge was although answered by Bayley who pushed Ronda to her limits as Bayley targeted Ronda's injured leg. However, Ronda won the match after getting Bayley to submit using the amrbar. Following this match, Becky Lynch made a surprise entry and declared that she choose Ronda to face at Wrestle Mania and delivered a promo mocking her. Ronda's replied with a scathing promo of her own where she said that everyone knows she can kill Becky in minutes and only thing that was stopping her is her decision not to do it.
4. Seth Rollins (RAW)
Seth Rollins won the Royal Rumble match and the opportunity to go to the main event of Wrestle Mania. Rollins and Braun Strowman were the last two men left in the Rumble and end up at the apron during the final brawl. Rollins had to send Strowman to the ring post and hit him with the stomp to win the match. On RAW, he cut a promo where he said how it was his childhood dream to win the Rumble and go to Wrestle Mania. He was then asked by Triple H to decide which champion he wants to face at Wrestle Mania by the end of the show. In the final segment of RAW, he confronted Brock Lesnar indicating he has chosen him for Wrestle Mania. Brock hit him with 5 F-5s back to back and even then Rollins refused to back down, tempting Brock to hit sixth F-5 on him.
3. Daniel Bryan (SmackDown)
With the surprise of Erick Rowan by his side, Daniel Bryan retained his WWE championship title against AJ Styles. Daniel knocked down the Referee in the match which provided Rowan the opportunity to come in the ring and hit Styles with a faceslam resulting in the pin for Bryan. Bryan then introduced a new championship belt at SmackDown made of wood and hemp. He was then interrupted during his promo by Styles, Randy Orton, Jeff Hardy, Mustafa Ali and Samoa Joe who all staked their claim for the championship match and then started brawling. Soon, Triple H appeared at the titantron to announce that Bryan will face all these stars at the Elimination Chamber.
2. Brock Lesnar (RAW)
Brock Lesnar was able to barely survive against Finn Balor in the Universal Championship Match at Royal Rumble. Balor hit multiple dropkick and suicide dives and finally hit his finisher Coup de' Grace. As Balor went for the pin amid excitement in the crowd, Lesnar was able to put him in Kimura Lock to get the submission victory. He then appeared at RAW this week where Paul Heyman again claimed that he is unstoppable and advised Rollins not to choose him for Wrestle Mania. But Rollins came out and confronted Brock which lead to Brock hitting 6 brutal F-5s on Rollins. Brock will now face Seth Rollins to defend his Universal Championship at Wrestle Mania.
1. Becky Lynch (SmackDown)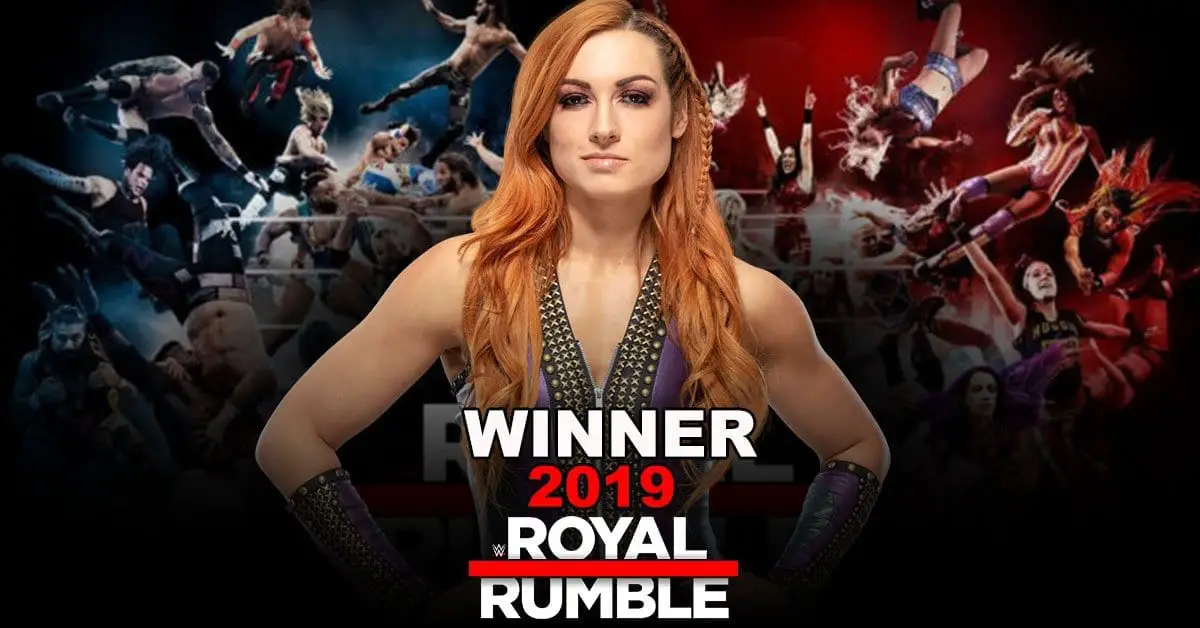 The fans are getting their wish fulfilled to see Ronda and Becky lock horns at Wrestle Mania this year. Becky lost to Asuka at Royal Rumble after Asuka was able to put her under the Cattle Mutilation lock and forced her to submit. Becky later entered the Royal Rumble in place of injured Lana and went to win the match by eliminating Charlotte Flair. Becky could have chosen to face Asuka again at Wrestle Mania for the title but instead, she appeared on RAW to announce that she wants to face Ronda at Wrestle Mania and delivered a promo with verbal attacks on her. Becky has become the new crowd favorite in recent times and will be primed to beat Ronda at Wrestle Mania.