WWE Announced King of the Ring 2021 & Queen's Crown Tournament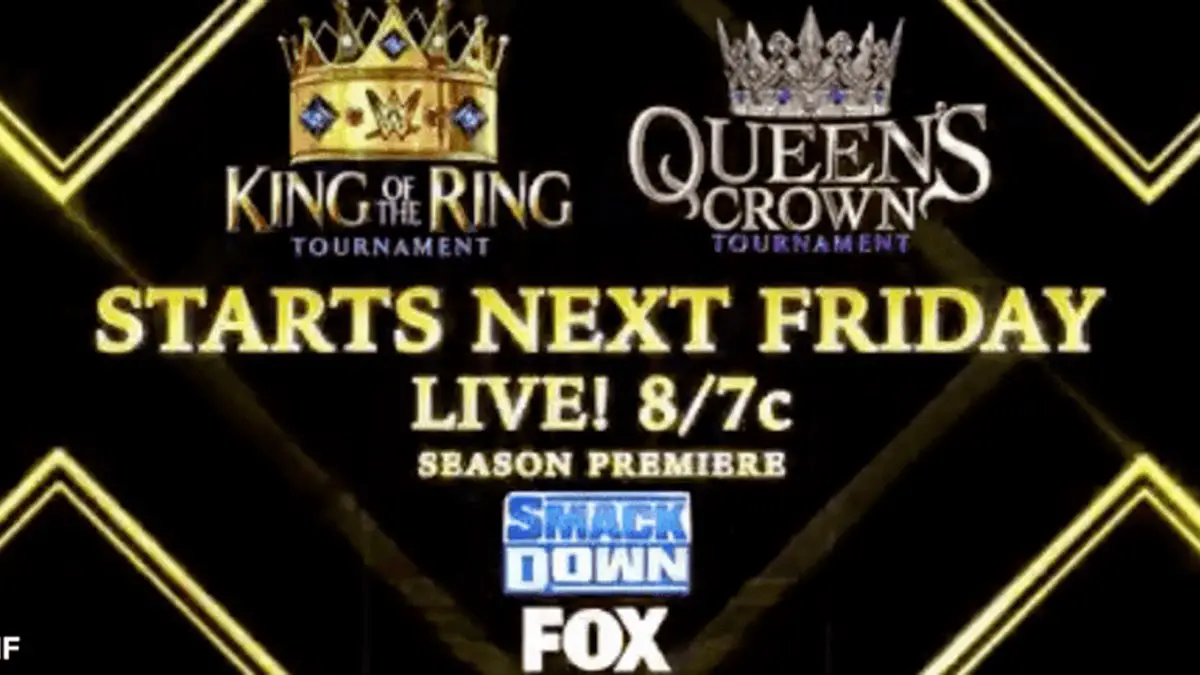 WWE has officially announced the King of the Ring 2021 tournament and the inaugural Queen's Crown Tournament.
There were reports from the past few months that WWE is planning to hold the finals of both these tournaments at WWE Crown Jewel 2021 PPV. But this is the first time that WWE had announced the tournaments officially.
WWE aired the promo during this week's SmackDown episode for King of the Ring 2021 and Queen's Crown tournament. They mentioned that tournaments will start from October 8 episode of SmackDown and continue on October 11 episode of RAW. No matches or tournament bracket was announced.
King of the Ring tournament was a yearly fixture for WWE from 1985 to 2002(except 1992). The tournaments returned for 2006, 2008, 2010, 2015 and then in 2019. Baron Corbin won the 2019 tournament but he lost the crown to Shinsuke Nakamura earlier this year.
On the other hand, this will be the first instance of the Queen's Crown tournament. WWE is looking to create history by holding the first final of this tournament in Saudi Arabia at Crown Jewel.
In the past, the tournament has generally been an 8-man knockout tournament taking place over three rounds. We can expect the first round of matches to take place on October 8 & 15 episodes of Smackdown and October 11 & 18 episodes of RAW.
With WWE in such a time crunch, it is also possible that both semifinal and final round of matches to take place at Crown Jewel. Previously, WWE held all the matches of World Cup tournament at Crown Jewel 2018 where Shane McMahon won the final by defeating Dolph Ziggler.
Keep tuned in for more news and updates from WWE.