RAW 4 Feb Preview: Kurt Angle with big announcement
Last week's RAW was action packed and took lots of storylines forward. This week again there is a lot to look forward as we head towards Backlash and then ultimately to Wrestle Mania. Here is our preview for next week's episode of RAW: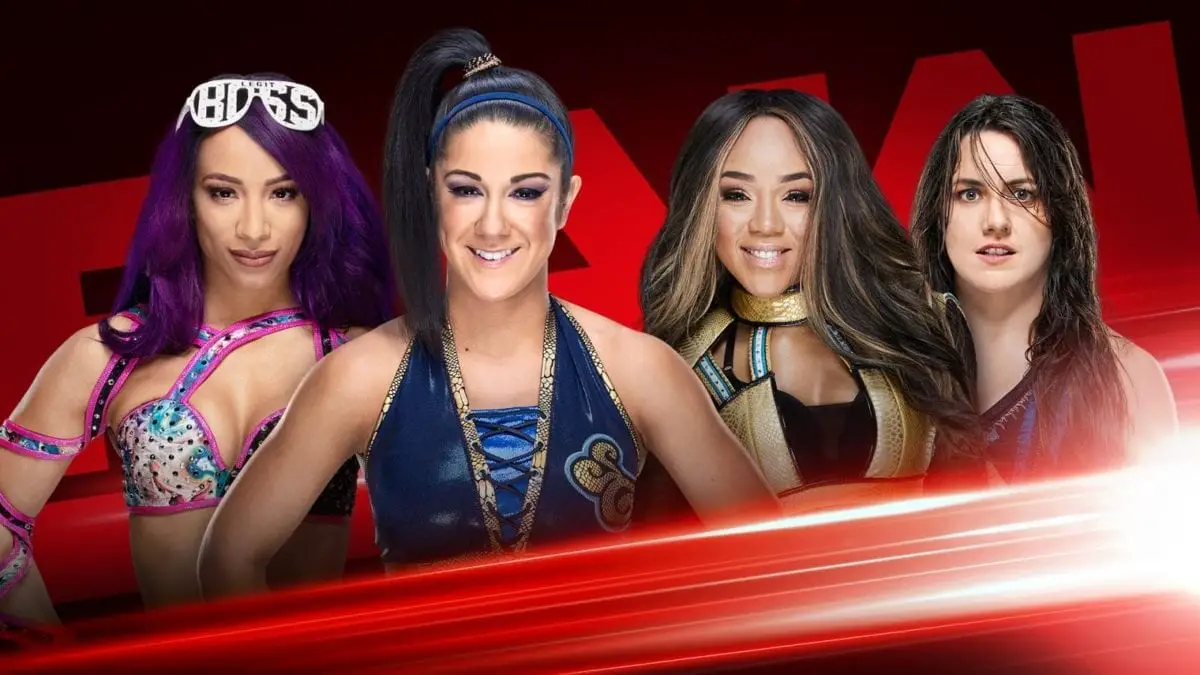 1. Sasha Banks and Bayley vs Alicia Fox and Nikki Cross
Women Tag Team Qualifiers will continue on RAW as Sasha and Bayley will try to pick themselves up from the losses against Ronda Rousey. On the other side is a new and unpredictable pair of Alicia Fox and NXT-promoted Nikki Cross. Expect Fox and Cross to leave a mark here but Sasha and Bayley are primed to win this one.
2. Corbin- McIntyre- Strowman Rivalry to continue
Baron Corbin and Drew McIntyre were the one responsible for Braun Strowman's elbow injury in the storyline last year. Last week on RAW again, as Strowman battled Drew McIntyre, Baron Corbin ambushed him and joined McIntyre in an assault that ended with a double chokeslam onto the steel steps. This feud might continue this week with Strowman returning the favor by attacking Corbin or McIntyre.
3. Kurt Angle to address his future with WWE
After his devasting loss to Baron Corbin last week, WWE has teased big announcement from Kurt Angle. Angle's role is not clear since he was removed from the post of RAW General Manager by Baron Corbin. He later helped Strowman to get win over Corbin at TLC and RAW and later worked in some matches. What will be his next step remains to be seen.
4. Road to Wrestle Mania
Last week, the two main event matches for Wrestle Mania for Universal Championship and RAW Women's Championship were announced but how are they going to fill these 2 months in between remains the question. Not expecting Lesnar to make another appearance for a few weeks. Until then how will Rollins story continue? Will Becky be drafted to RAW for good? Will she try to get under Ronda's skin as Sasha did?
5. Also expect
Elias' feud to continue with Jeff Jarrett, RAW tag team championship tussle and lot more. We will be live on Monday with the updates from RAW. Join us on this space.
More matches are added to this week's episode. For more info click here.
Update: Intercontinental Title Match Bobby Lashley vs Finn Balor