GCW Fight Club 2: Houston- Results, Date, Card, Streaming details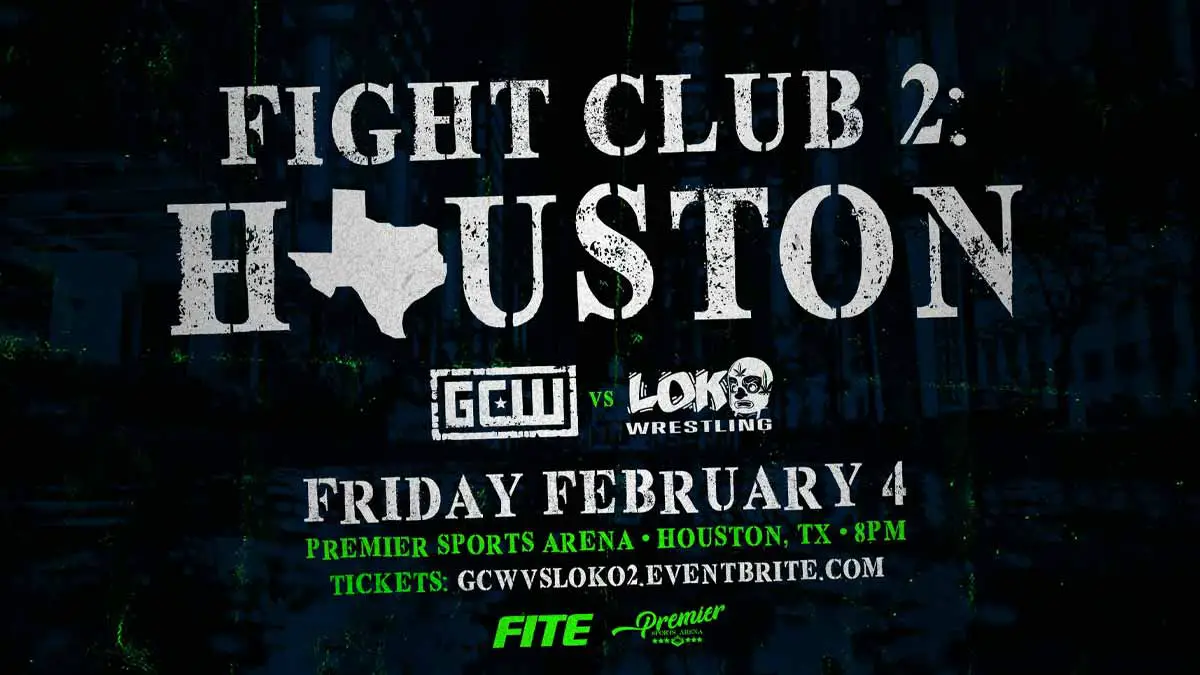 GCW will present Fight Club 2: Houston event on February 4, 2022, which will be a GCW vs Loco Wrestling event. This will be, as the name suggests, will be the second event in the Fight Club GCW vs Loko series and is taking place at the same venue.
Check here for complete details on GCW Fight Club 2: Houston event.
EVENT INFO
Date: February 04, 2022
Time: 9 PM EST
Location: Houston Premier Arena, Houston, TX, US
TICKET
You can check the below links for the tickets for GCW Fight Club event. The ticket prices range from $35 to $60.
HOW TO WATCH
Fight Club 2 Houston event is available on Fite TV for $12.99 at the below link. The event will also be available in February Texas Combo for $19.99.
RESULTS & MATCH CARD
| No. | Matches | Stipulation | Winner |
| --- | --- | --- | --- |
| 1 | Chris Carter vs Jordan Oliver vs Low Rider vs Grim Reefer | Four Way Match | Jordan Oliver |
| 2 | Mysterious Q vs Allie Katch | Singles Match | Allie Katch |
| 3 | Ninja Mack vs Nick Wayne | Singles Match | Ninja Mack |
| 4 | Sam Stackhouse vs Dante Leon (c) | Loko Title Match | Sam Stackhouse |
| 5 | Gino Medina vs Atticus Cogar | Singles Match | Atticus Cogar |
| 6 | Bryan Keith vs Effy | Singles Match | Effy |
| 7 | Gringo Loco vs ASF vs Mascara Dorada vs Blake Christian | Four Way Match | Blake Christian |
| 8 | Sadika vs Jimmy Lloyd vs Chris Carter vs Atticus Cogar | Singles Match | Atticus Cogar |
Wrestlers Announced – Second Gear Crew, Drago Kid, Dante Leon, Ninja Mack