Drew McIntyre defeated Dean Ambrose in the Last Man Standing Match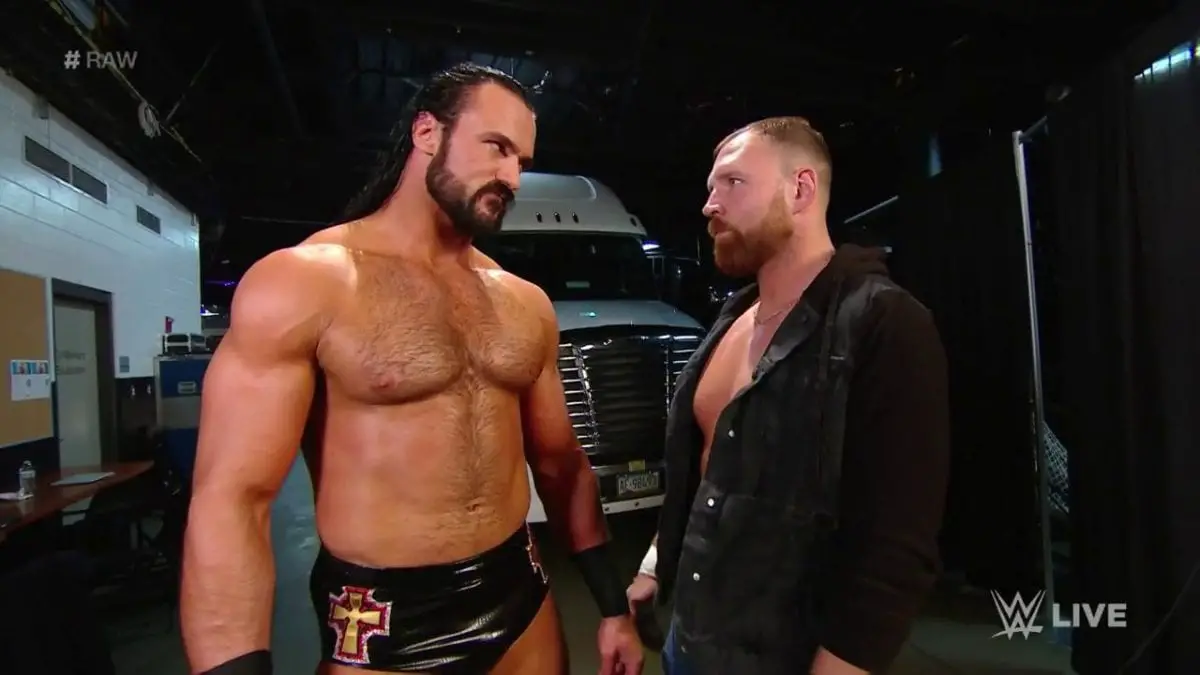 Drew McIntyre has now defeated Dean Ambrose twice in last three weeks in two different stipulation matches as he has beaten Ambrose in a Last Man Standing Match at RAW last night.
Two weeks ago, as McIntyre attacked his Shield partner Roman Reigns, an irate Dean Ambrose asked for a Falls Counts Anywhere match in which McIntyre was able to beat Ambrose and continued his attack after the match. This week as Roman Reigns came out and accepted the challenge from McIntyre for a WrestleMania match, he attacked McIntyre but it was McIntyre who again stood tall after hitting Roman with a Claymore kick.
During his promo earlier on the episode, McIntyre has said that he has exterminated Dean Ambrose and taken down Seth Rollins. As McIntyre was heading towards the locker room backstage, Ambrose confronted him and put forward the challenge for the Last Man Standing match which McIntyre promptly accepted.
In the match, McIntyre used the stipulation to good use as he thrashed Ambrose into the steel supports under the edge of the ring, used the barricades, kendo stick and steel steps to good use. Ambrose also sent McIntyre into the steel chair before hitting the Dirty Deeds. Although, McIntyre still had the last laugh as he crashed Ambrose through the table and hit a Claymore kick to win the match.
In last three weeks, McIntyre has come on top twice against both Roman Reigns and Dean Ambrose apart from the win over Seth Rollins last week. He is set to face Roman Reigns at WrestleMania and will try to complete the victory over all three Shield members.