Bray Wyatt vs The Miz Announced for TLC 2019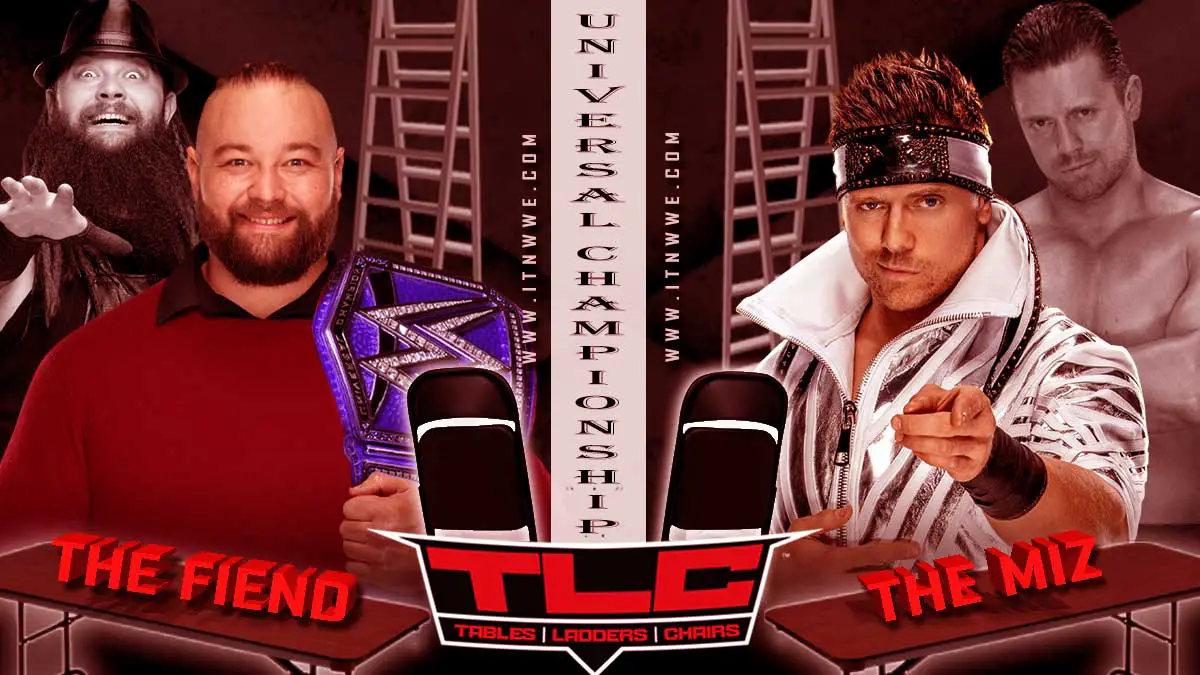 WWE Universal Champion Bray Wyatt will defend his title against The Miz at WWE TLC 2019(Tables, Ladders & Chairs).
The Miz opened SmackDown this week and talked about what happened with Daniel Bryan last week on SmackDown. If you remember, Daniel Bryan was dragged underneath the ring by "The Fiend" Bray Wyatt last week. Miz acknowledged that he and Bryan have never got along ever since Bryan came to WWE, but he cares and is worried about him.
The segment was interrupted by Wyatt, appearing on the titantron from the Firefly Fun House studio. He told Miz that it was time to play and tried to use Miz's family photo to lure him into a match at TLC. The Miz was later shown backstage talking on the phone to his wife, Maryse, and telling her to lock the doors and set the alarm system. He said he was on his way home immediately.
As Miz walked down a hallway, he noticed a red glow coming from a dressing room. As he went inside, he found a picture of his family with Wyatt's body superimposed in his spot. At this point, Wyatt attacked him from behind and hit him with Sister Abigail before walking off laughing. It was later revealed during SmackDown that The Miz would face Wyatt in a match at TLC.
Wyatt was originally planned to put against Daniel Bryan at TLC, but WWE has now decided to stretch this storyline. It also looks like that Wyatt may not be wrestling as The Fiend at TLC since he appeared as himself on SmackDown when he attacked the Miz backstage.