Roman Reigns Out of WrestleMania 36, Replaced by Braun Strowman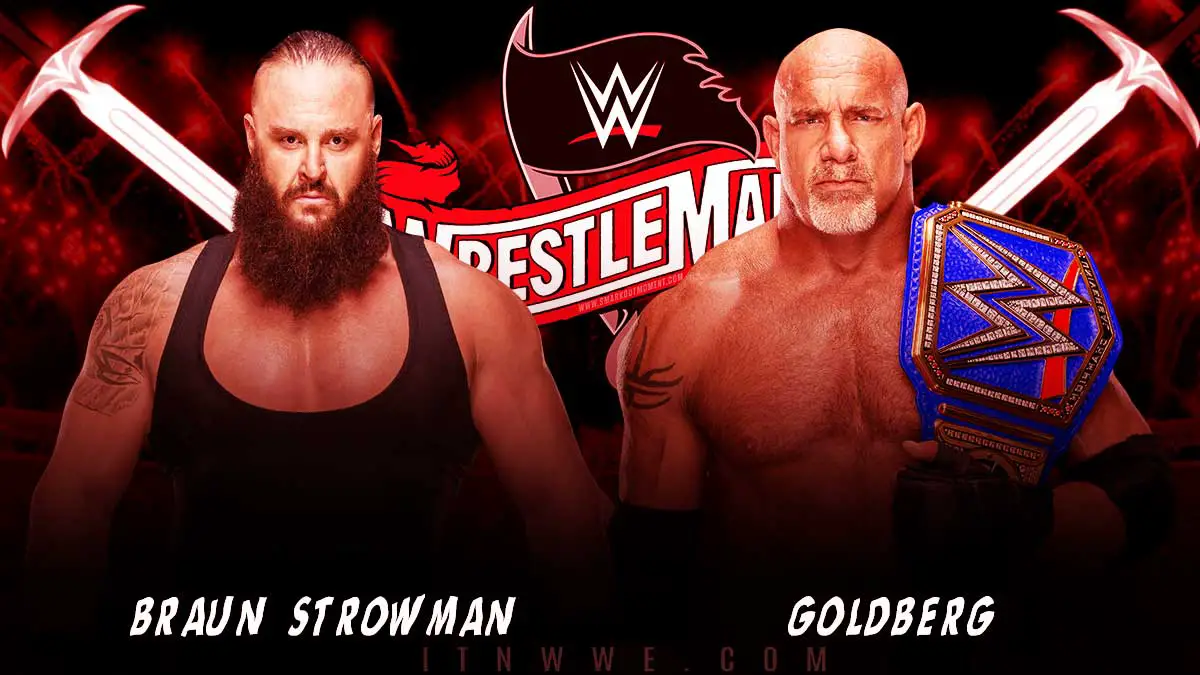 Roman Reigns has pulled out of the WWE Universal Championship Match against Goldberg at WrestleMania 36 due to the complications from the COVID-19 pandemic.
Earlier, Roman was booked for SmackDown's title match against Universal Champion Goldberg for WrestleMania this year. However, Roman expressed his concerns to WWE that his battle with Leukemia has left him immunocompromised and therefore, a major risk for catching Coronavirus.
The story broke out a few weeks ago, but WWE still kept airing the taped promos for both Goldberg and Roman. The news was later confirmed by ProWrestlingSheet who reported Roman is being replaced in the match. Later, Triple H also stated the same thing in his interview with ESPN.
Now, Roman Reigns himself has addressed the news via Instagram video, where he took offense on fans calling him a coward for pulling out of the event. Roman says in the video, "It's funny because, for years now, people are like, 'Don't show up to WrestleMania. We don't want you in it.' There is a nice handful of dudes and haters that didn't want me there. But the moment I make a choice for me and my family, I am a coward, I am a sissy."
It is also being rumored that Braun Strowman is being readied to replace the Big Dog at WrestleMania now. Strowman won the WWE Intercontinental Championship in January, which was his first singles title in WWE. However, he lost it to Sami Zayn at Elimination Chamber PPV. Losing that title does not seem too bad now as the situation might have landed him a high profile match in his lap.
Roman Reigns was first diagnosed with Leukemia at the age of 22. The disease struck him again in 2018 and he has to put his career on the hold for around 5 months. As the current pandemic is reaching its peak, Roman has decided not to expose himself.
Because it is likely that Roman's situation would not have ended with WrestleMania itself. Roman was highly expected to take the title from Goldberg at WrestleMania, which would have meant that he will have to compulsorily show up at future TV tapings. Hence, putting him in further danger if the situation worsens or even continues in the same manner.