Baron Corbin Joined by NFL Teammate On WWE Backstage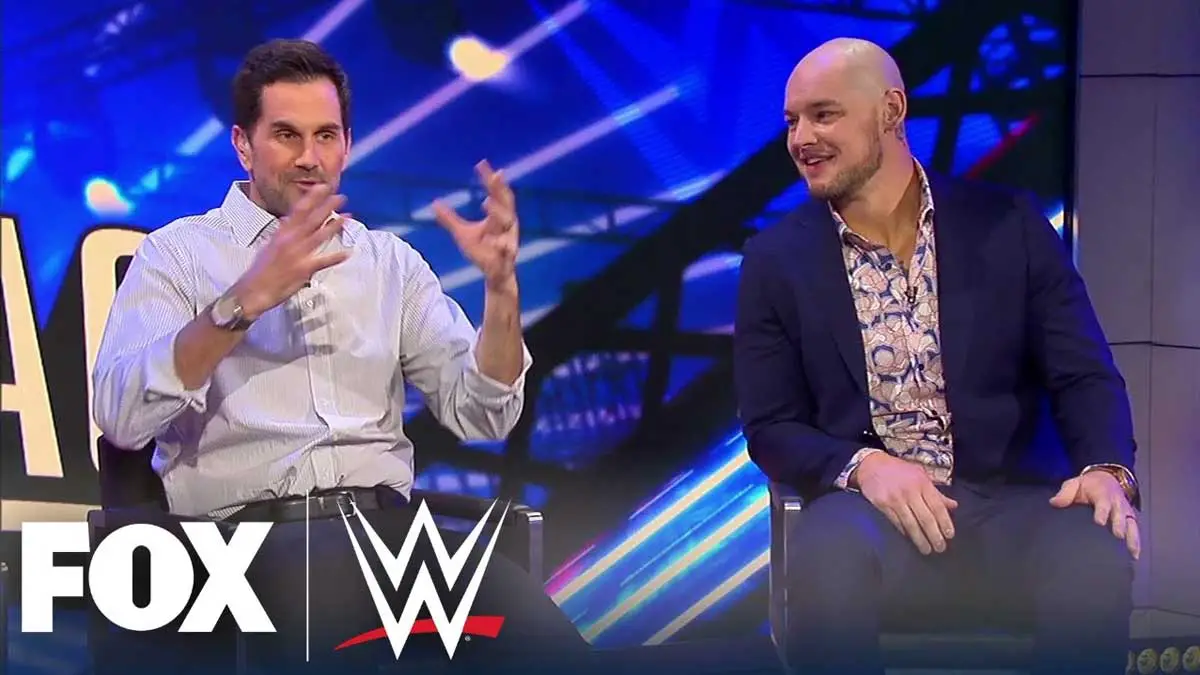 Baron Corbin appeared at WWE Backstage this week and he was joined by his former teammate Matt Leinart from his days at the NFL team Arizona Cardinals.
Baron Corbin was the special guest for the WWE Backstage show this week and discussed various topics with the panel which also included CM Punk. Later in the show, Matt Leinart joined the show with Corbin. Leinart told how he rekindled his relationship with Corbin when he went to a WWE show and found that Corbin was involved with WWE then.
The former teammates talked about their NFL days and also discussed how the WWE locker room has some similarities to an NFL locker room. Corbin also recalled how he punched a teammate in practice and thought he would get a fine. But, on the contrary, the coach ended up embracing him after the incident.
While discussing with the panel, Corbin said that he loves when fans boo him and he makes him feel like he is doing his job. He also discussed how some people can't deal with the insults thrown at them, but he doesn't mind it. CM Punk also chimed in and said that he feels like it's much easier to be a bad guy than a good guy, especially when crowds don't know you.
Renee asks if Corbin finds it difficult to maintain being a bad guy online. Corbin replied that his character isn't that far off from how he really is and that's why he does not find it difficult to play it. He also revealed that people often thought he was a jerk during college or his football career. CM Punk also asked Corbin if the dog food was real in Corbin's segment with Roman Reigns last week at SmackDown and Corbin said it was real.