Alexa Bliss Cured, Added to Elimination Chamber Match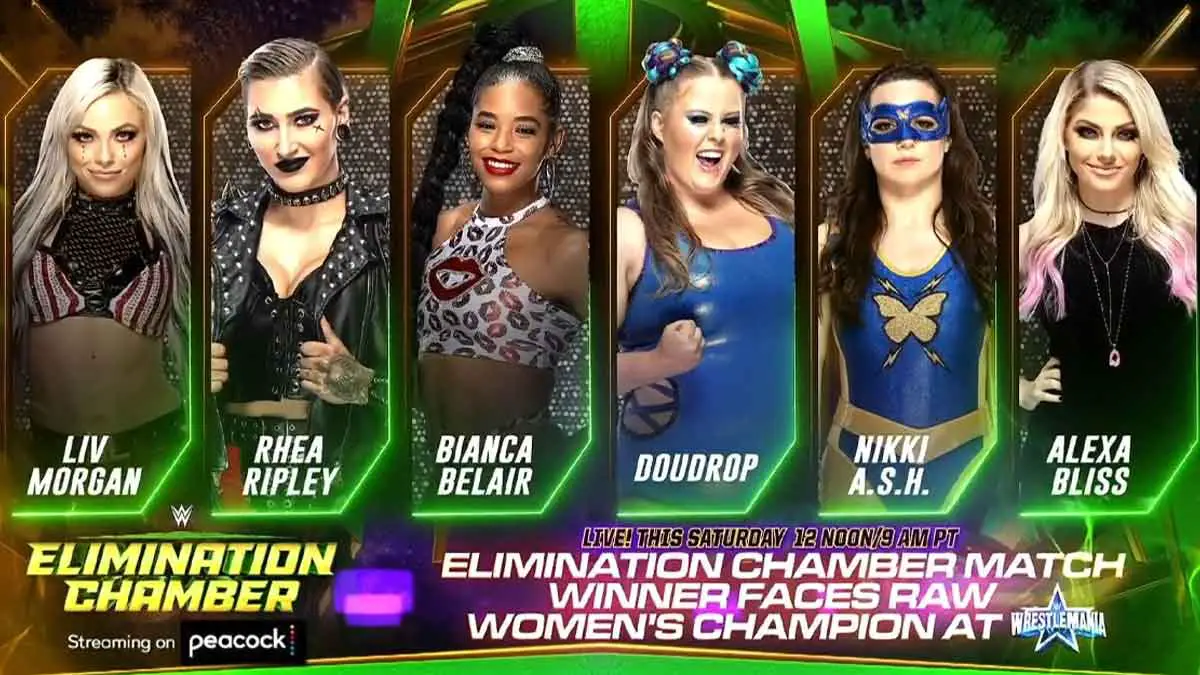 Alexa Bliss is added the #1 contender Elimination Chamber match at WWE Elimination Chamber 2022 event.
The winner of the match will face WWE RAW Women's Champion at WrestleMania 38. Bianca Belair, Rhea Ripley, Doudrop, Nikki ASH and Liv Morgan were all announced for the match earlier, with one spot left to fill.
It was speculated that the match might feature the return of Asuka or Bayley. However, WWE had a different plan altogether for that spot.
Alexa Bliss returned to WWE last month and started her therapy sessions to shed off her demonic character and end her storyline with Lilly the Doll. Over the past few weeks, Bliss changed her look from her supernatural character towards her normal self as the therapist decreased the influence of Lilly on her.
This week, Bliss expressed that the past week was very happy for her and she did not feel any rage at all. The therapist handed her a deflated version of Lilly, and despite feeling a bit uncomfortable with it, Bliss handled the situation in a calm manner. Later in the show, the therapist announced that Bliss is now completely cured.
The former RAW Women's Champion then noticed that one spot is still left in the women's Elimination Chamber match and announced herself for it. The graphics confirmed the same simultaneously.
WWE Elimination Chamber 2022 event will air on February 19 at a special start time of 12 PM EST. Keep tuned in for more news and updates from WWE.