UFC Vegas 38- Payouts, Salaries & Performance Bonuses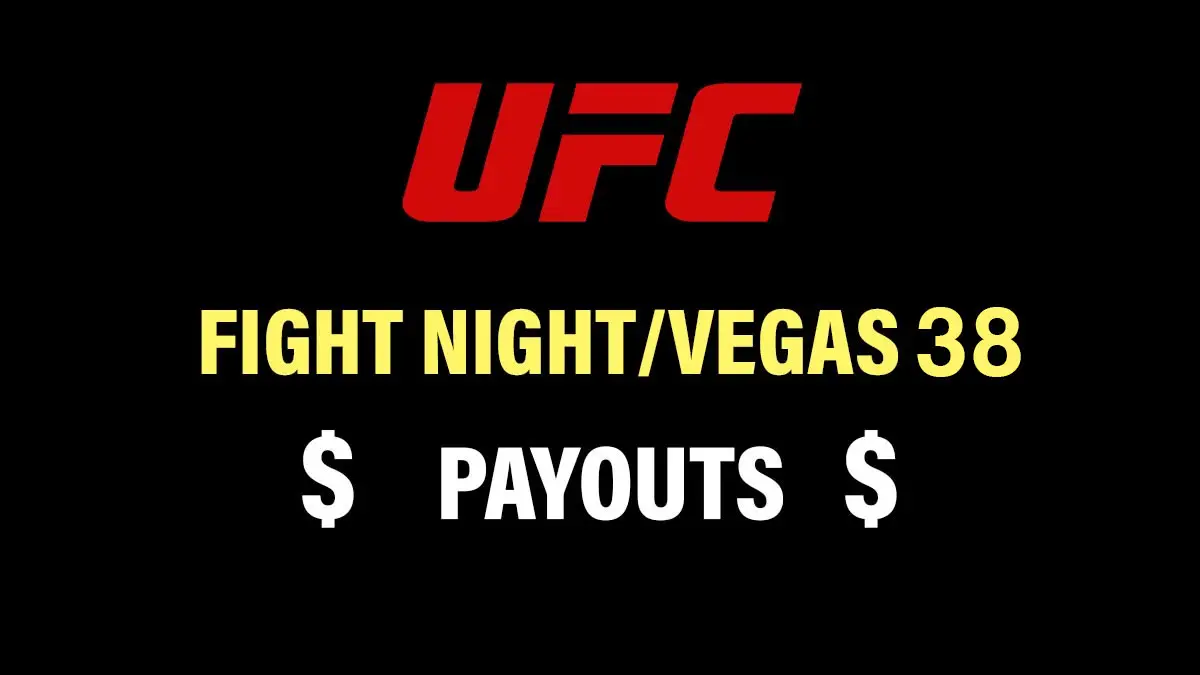 UFC Vegas 38 was full of drama with an unexpected main event, a controversial no-contest ruling and a prelims card getting all the performance awards.
Thiago Santos won a very close five-round main event via unanimous decision, scoring 48-47 by all three judges. The win will make him the highest earner from UFC Vegas 38 fight night as he gets $100,000 win bonus on top of the same amount in his base salary. With $21,000 in sponsorship, he will bag a total of $221,000 amount in total.
Johnny Walker will walk out with $86,000 while Kevin Holland will get $111,000, but his opponent Kyle Daukaus will get only $28,500 in total after the match was ruled as No-Contest.
Alexander Hernandez will be the second-highest earner of the event after getting $100,000 in win bonus and performance of the night award. His $158,400 payout will trump that of fellow Performance of the Night winners – Jamie Mullarkey($102,500), Douglas Silva De Andrade($128,000) and Alejandro Pérez($157,000).
The complete breakdown of UFC Vegas 38 Fight Night is as below with salaries, win bonuses, sponsorships and performances bonuses.(Credits to MMA Salaries for the data)
UFC Vegas 38 Performance of the Night
Alexander Hernandez(defeated Mike Breeden in round 1 – 1 min 20 sec)
Jamie Mullarkey(defeated Devonte Smith in round 2 – 2 min 51 sec)
Douglas de Silva Andrade(defeated Gaetano Pirrello in round 1 – 2 min 4 sec)
Alejandro Pérez(defeated Johnny Eduardo in round 2 – 4 min 13 sec)
UFC Vegas 38 Payouts
| Fighter | Base Salary | Win Bonus | Performance Bonus | Sponsorship | Total |
| --- | --- | --- | --- | --- | --- |
| Thiago Santos | $100,000 | $100,000 | – | $21,000 | $221,000 |
| Johnny Walker | $80,000 | – | – | $6,000 | $86,000 |
| Kevin Holland | $100,000 | – | – | $11,000 | $111,000 |
| Kyle Daukaus | $24,000 | – | – | $4,500 | $28,500 |
| Alex Oliveira | $72,000 | – | – | $21,000 | $93,000 |
| Niko Price | $40,000 | $40,000 | – | $11,000 | $91,000 |
| Misha Cirkunov | $64,000 | | – | $11,000 | $75,000 |
| Krzysztof Jotko | $60,000 | $60,000 | – | $11,000 | $131,000 |
| Alexander Hernandez | $52,400 | $50,000 | $50,000 | $6,000 | $158,400 |
| Mike Breeden | $9,600 | – | – | $4,000 | $13,600 |
| Joe Solecki | $30,000 | – | – | $4,500 | $34,500 |
| Jared Gordon | $30,000 | $30,000 | – | $6,000 | $66,000 |
| Antonina Shevchenko | $48,000 | – | – | $6,000 | $54,000 |
| Casey O'Neill | $20,000 | $20,000 | – | $4,000 | $44,000 |
| Bethe Correia | $48,000 | – | – | $11,000 | $59,000 |
| Karol Rosa | $36,000 | $24,000 | – | $4,500 | $64,500 |
| Jamie Mullarkey | $24,000 | $24,000 | $50,000 | $4,500 | $102,500 |
| Devonte Smith | $40,000 | – | | $6,000 | $46,000 |
| Douglas Silva de Andrade | $36,000 | $36,000 | $50,000 | $6,000 | $128,000 |
| Gaetano Pirrello | $14,000 | – | – | $4,000 | $18,000 |
| Shanna Young | $12,000 | – | – | $4,000 | $16,000 |
| Stephanie Egger | $12,000 | $12,000 | – | $4,000 | $28,000 |
| Alejandro Pérez | $48,000 | $48,000 | $50,000 | $11,000 | $157,000 |
| Johnny Eduardo | $30,000 | – | – | $6,000 | $36,000 |