UFC 272 Medical Suspension: Three Fighters Faced 180 Days Suspension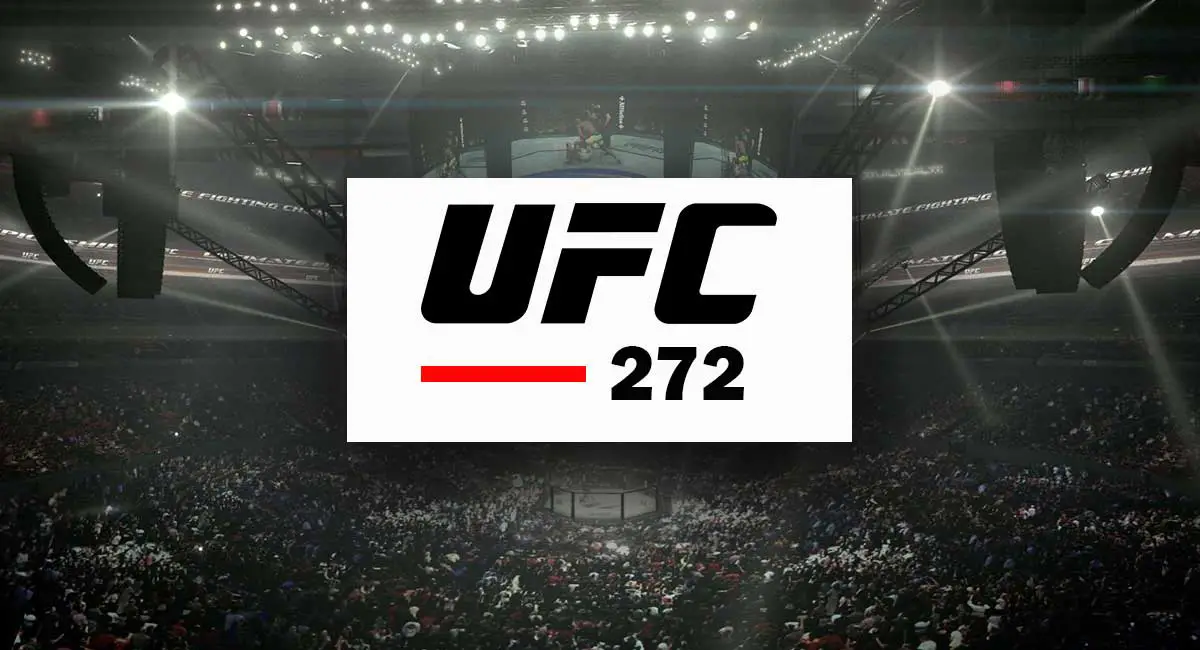 UFC 272 PPV event took place this past Saturday which featured a lot of thrilling fights. Many fighters that took part in the event sustained injuries and a total of three fighters were suspended for six months by Nevada Athletic Commission. 
Both Jalin Turner and Jamie Mullarkey are suspended for 180 days. Along with them, Kennedy Nzechukwu also faced a six-month suspension. 
MMA Junkie acquired the list of UFC 272 Medical Suspension which can be checked out below
Colby Covington: 45 days suspension (30 days no contact)
Jorge Masvidal: 45 days suspension (30 days no contact)
Rafael dos Anjos: 60 days suspension (45 days no contact)
Renato Moicano: 60 days suspension (45 days no contact)
Bryce Mitchell: 30 days suspension (21 days no contact)
Edson Barboza: 45 days suspension (30 days no contact)
Kevin Holland: 21 days suspension (14 days no contact)
Alex Oliveira: 45 days suspension (30 days no contact)
Sergey Spivac: No Suspension
Greg Hardy: 45 days suspension (30 days no contact)
Jalin Turner: 180 days suspension or until left knee or left foot x-ray get cleared (30 days no contact)
Jamie Mullarkey: 180 days suspension or until x-ray of right ribs gets cleared (30 days no contact)
Marina Rodriguez: 45 days suspension (30 days no contact)
Yan Xiaonan: 30 days suspension (21 days no contact)
Nicolae Negumereanu: 45 days suspension (30 days no contact)
Kennedy Nzechukwu: 180 days suspension or until left foot x-ray gets cleared (30 days no contact)
Maryna Moroz: 21 days suspension (14 days no contact)
Mariya Agapova: 30 days suspension (21 days no contact)
Umar Nurmagomedov: No Suspension
Brian Kelleher: No Suspension
Tim Elliott: 45 days suspension (30 days no contact)
Tagir Ulanbekov: 45 days suspension (30 days no contact)
Ludovit Klein: No Suspension
Devonte Smith: 45 days suspension (30 days no contact)
Dustin Jacoby: 45 days suspension (21 days no contact)