One Championship Next Gen 3: Results, Card, Date, Start Time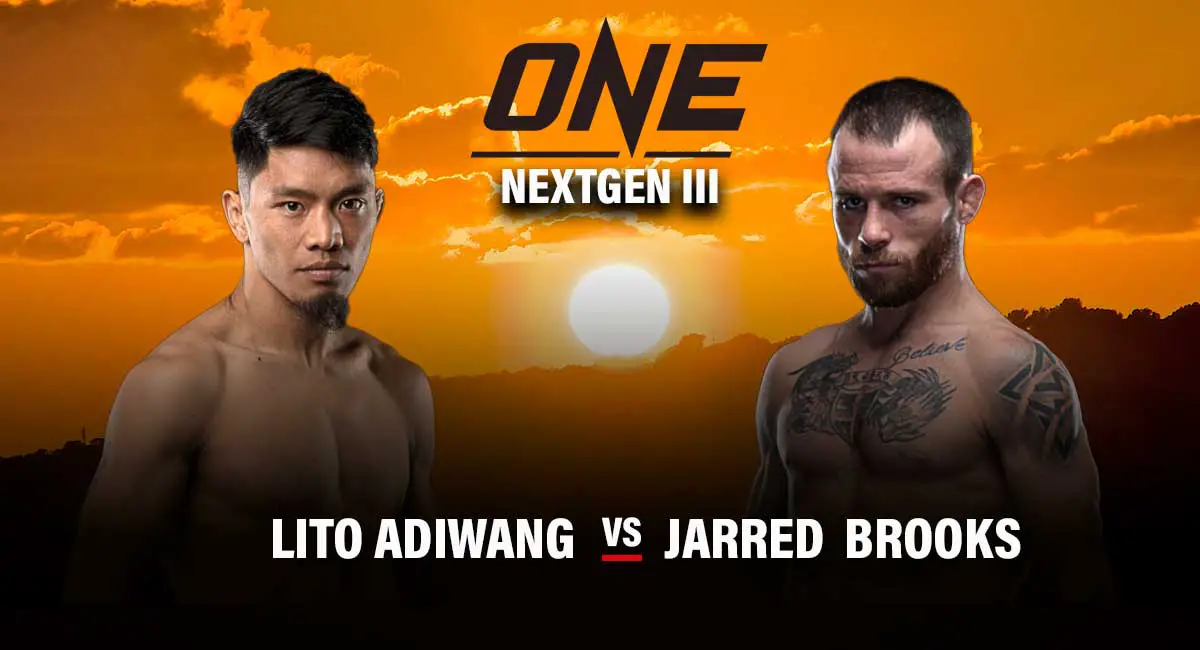 One Championship will present the Next Gen 3 event on November 26, 2021. The event was pre-taped on October 29 along with the One Championship Next Generation event. A Strawweight MMA bout between Lito Adiwang and Jarred Brooks will be the main event of Next Gen III. In this match, Adewang will defend the #5 contender spot. 
The co-main event will feature the Bantamweight Muay Thai bout between Alaverdi Ramazanov and Pongsiri. Ramazanov is a former Kickboxing World Champion whereas Pongsiri is a former Muay Thai World Champion. 
The card of this event will also see Alex Silva vs Rene Catalan Strawweight bout, and Pieter Buist vs Ruslan Emilbek Uulu Lightweight bout. There will be a Flyweight Kickboxing match between Panpayak Jitmuangnon and Daniel Puertas whereas a Bantamweight Kickboxing bout between Felipe Lobo and Rodlek will wrap up the card.
Keep on reading to find the complete details for the One Championship Next Gen 3 event below including results, fight card, date, location, start time, and more information.
Date, Time & Location
FIGHT CARD & RESULTS
Felipe Lobo vs Rodlek PK.Saenchai Muaythaigym
Bantamweight Kickboxing Bout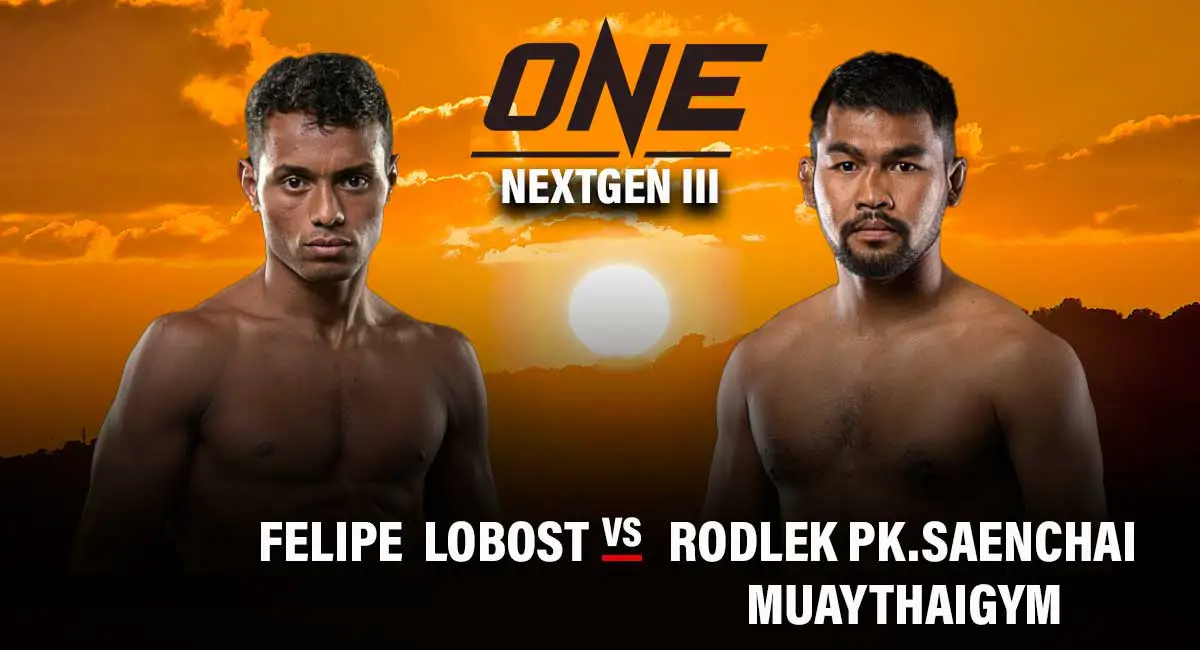 Felipe Lobo won via unanimous decision
Pieter Buist vs Ruslan Emilbek Uulu
Lightweight Bout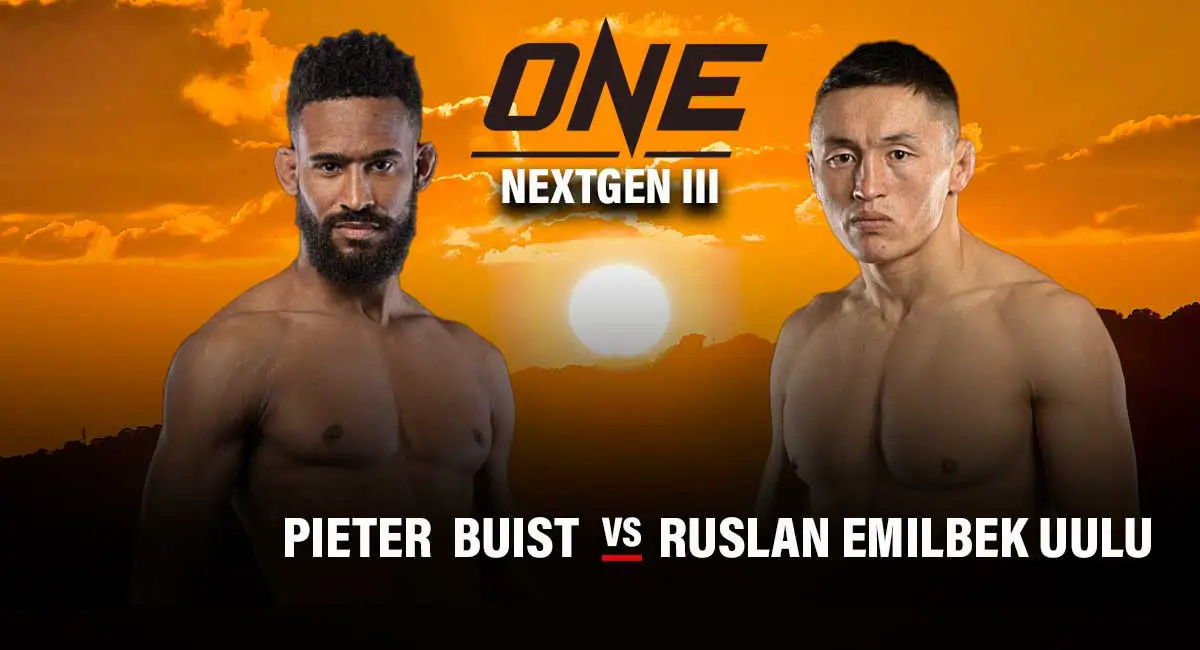 Ruslan Emilbek Uulu won via unanimous decision
Daniel Puertas vs Panpayak Jitmuangnon
Flyweight Kickboxing Bout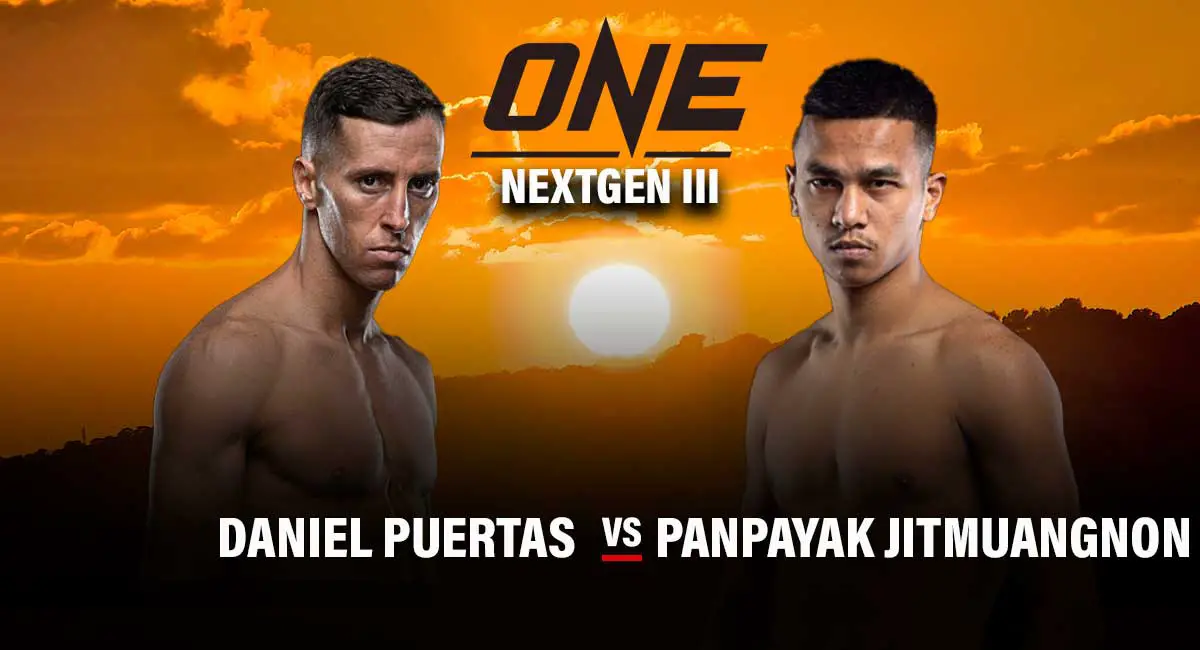 Panpayak Jitmuangnon won via unanimous decision
Rene Catalan vs Alex Silva
Strawweight Bout
Alex Silva won via submission, round 1, 3:35
Co-Main Event
Alaverdi Ramazanov vs Pongsiripk.Saenchai Muaythaigym
Bantamweight Muay Thai Bout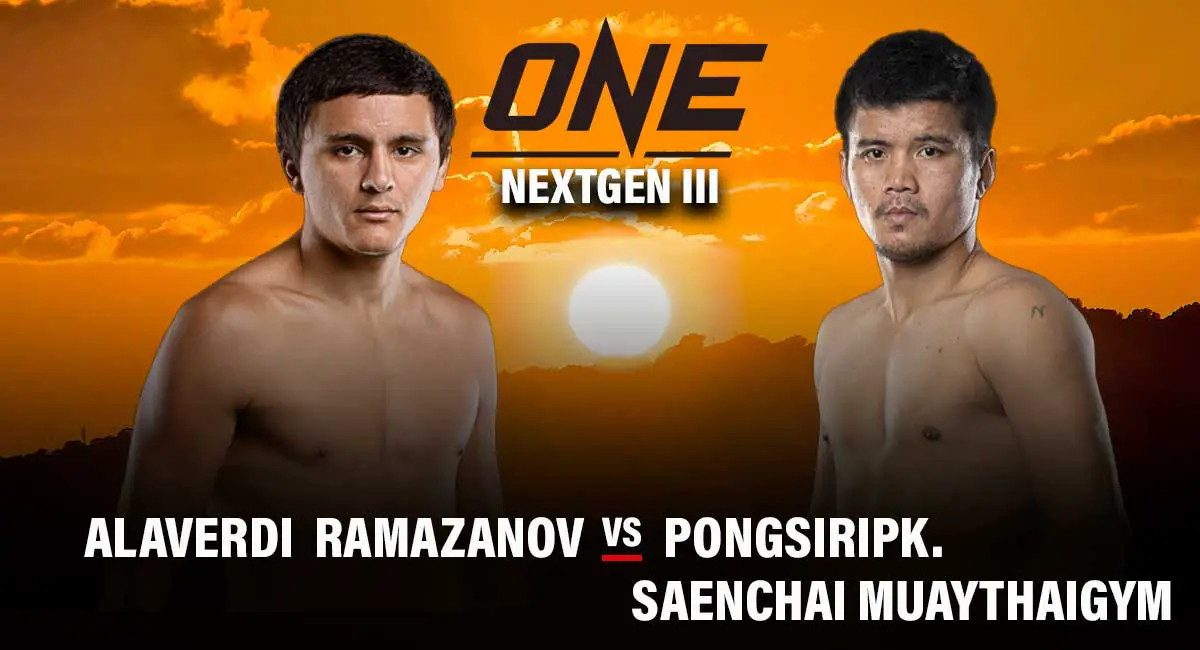 Alaverdi Ramazanov won via knockout, round 1, 2:39
Main Event
Lito Adiwang vs Jarred Brooks
Strawweight Bout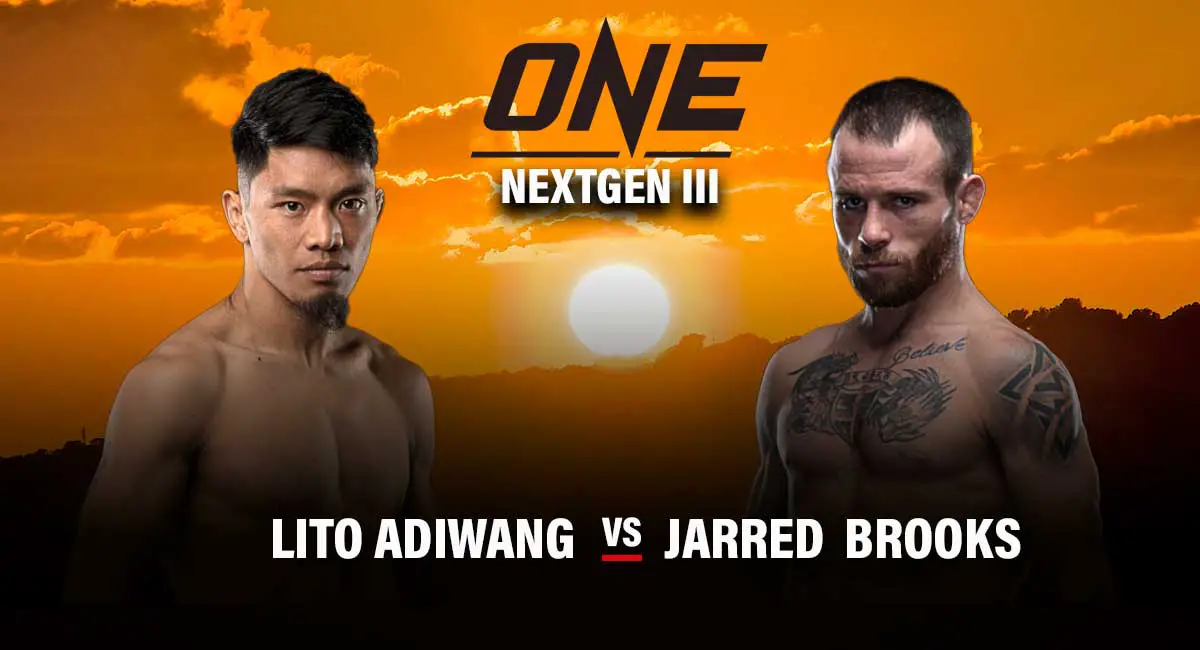 Jarred Brooks won via submission, round 2, 3:07