Nate Diaz Wants UFC to Book Fight Against Dustin Poirier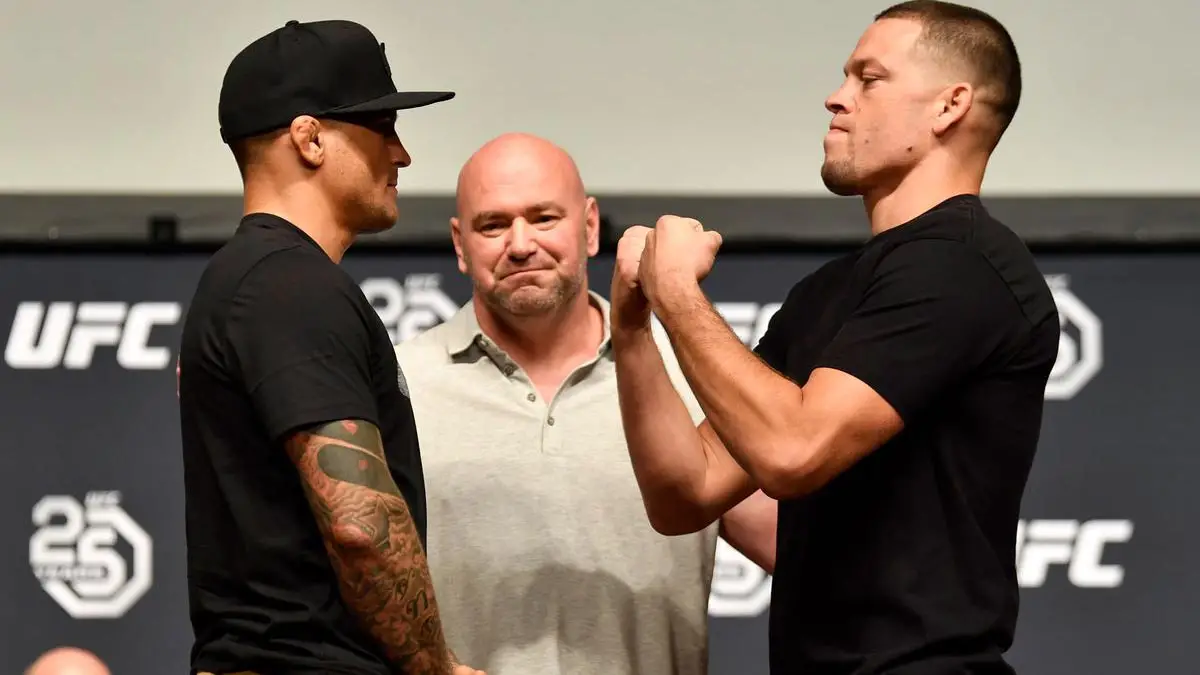 It seems like Nate Diaz just can't wait for a showdown against Dustin Poirier. He even posted a tweet and told the promotion to consider the tweet as his signature. 
Nate Diaz's tweet reads, "UFC stop playing with me consider this my signature to fight this fucker I been trying to fight for a minute quit slowing down the real fight game it's time."
Diaz hasn't signed an official contract for a bout against Poirier, and it seems like he doesn't need one to collide against the former UFC interim lightweight champion.
Nate Diaz is quite frustrated at the promotion for not booking a match against Poirier. Now, it seems like this fight will finally happen as Poirier is also ready for it. 
He responded to Diaz's tweet by tweeting "The real fight game." Dana White also responded positively to this tweet during an interview with ESPN's Brett Okamoto. 
Dana White stated that they're interested, and they'll get a fight. He also revealed that he already has everything in place and booked the fights till May 2.
Now, it will be interesting to see when and where Dana White will book Nate Diaz vs Dustin Poirier.