Jessica Eye Hospitalized, Might Not Compete at UFC Fight Night on Nov 13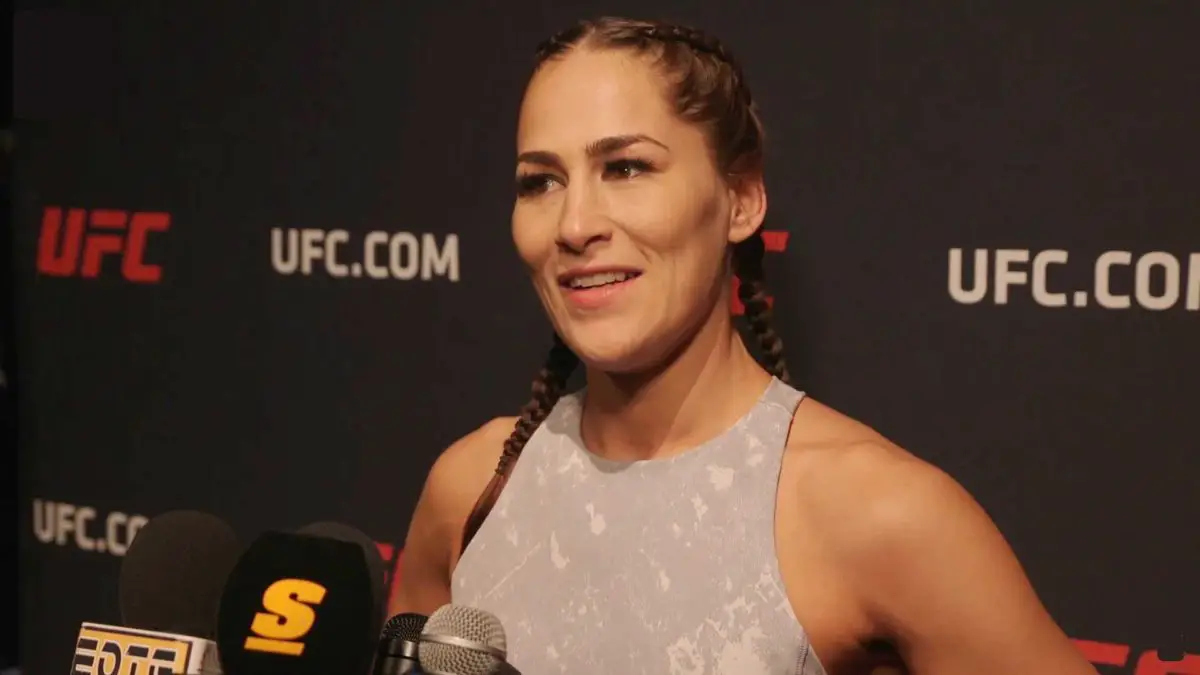 Jessica Eye vs Andrea Lee might not happen at UFC Fight Night on November 13 as Eye has been hospitalized on Saturday after a high fever. 
Jessica Eye took to her Instagram handle to reveal that she is allergic to fish eggs and she had them in her sushi. As a result, she followed all the protocols that she usually does after being exposed to food allergies.
Eye revealed that on Friday morning, she was feeling fine. However, her fever returned the same night. On Saturday, Jessica Eye was scheduled to take part in grappling competition. However, that's when her condition worsened and she was admitted to the hospital. 
Now, Jessica will spend a few days in the hospital for her diagnosis and the treatment that she needed to recover. The current focus of Jessica Eye is on her health. So, it is likely that she won't compete against Andrea Lee at the UFC event which is in less than a month on November 13. 
UFC hasn't announced anything regarding Jessica Eye vs Andrea Lee so far. There is a possibility that they might schedule this bout on a later date but the official announcement is yet to come.