Charles Jourdain vs Ilia Topuria Canceled from UFC 270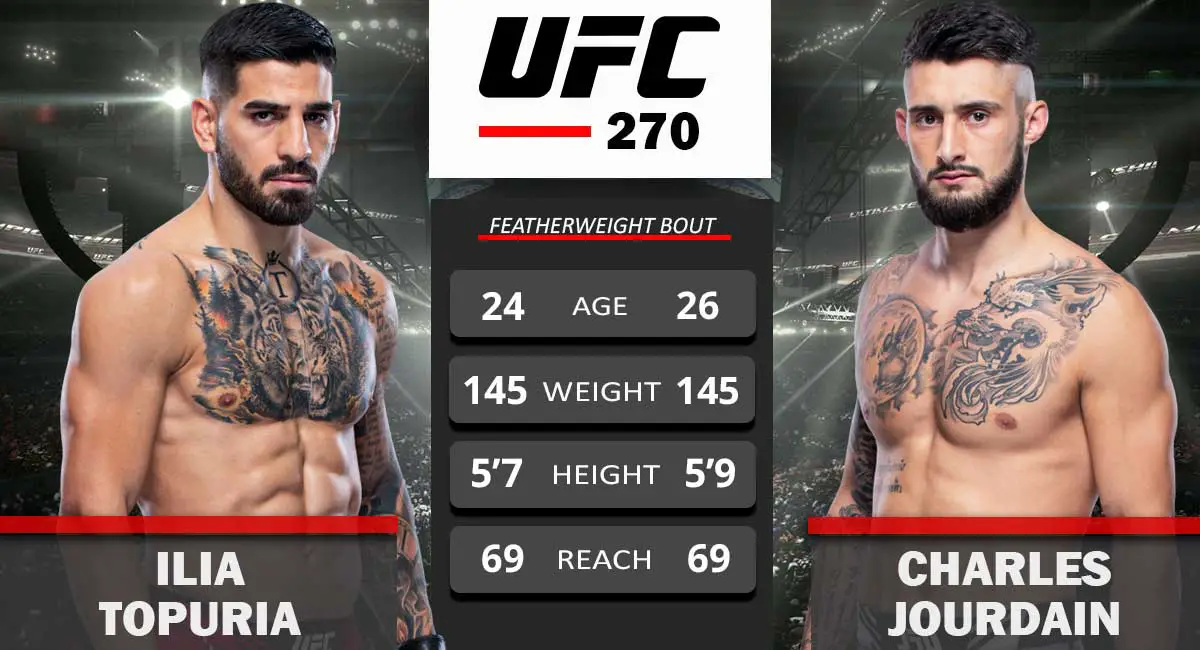 Another fight has been removed from the card of UFC 270. Ilia Topuria vs Charles Jourdain has been nixed due to weight cutting issues from the side of Ilia Topuria. 
MMA Junkie confirmed this news through a person with knowledge of the situation. However, UFC is yet to make an official announcement regarding the same. 
Initially, Ilia Topuria was scheduled to face Movsar Evloev. However, the latter got tested positive and was ruled out of this featherweight bout. 
Evloev was replaced by Charles Jourdain. But this time, Topuria pulled out due to medical issues. Ilia has gained great momentum as he recently registered two first-round knockout victories against Ryan Hall and Damon Jackson. 
On the other hand, Charles Jourdain defeated Andre Ewell last month in December. After this win, Jourdain even signed a new four-fight deal with the promotion. 
Charles Jourdain vs Ilia Topuria was set to feature on prelims. Now, UFC will soon announce which fight from the early prelims will be moved up to the preliminary card of UFC 270.