Cannonier vs Brunson moved to UFC 271, Likely To Co-Main Event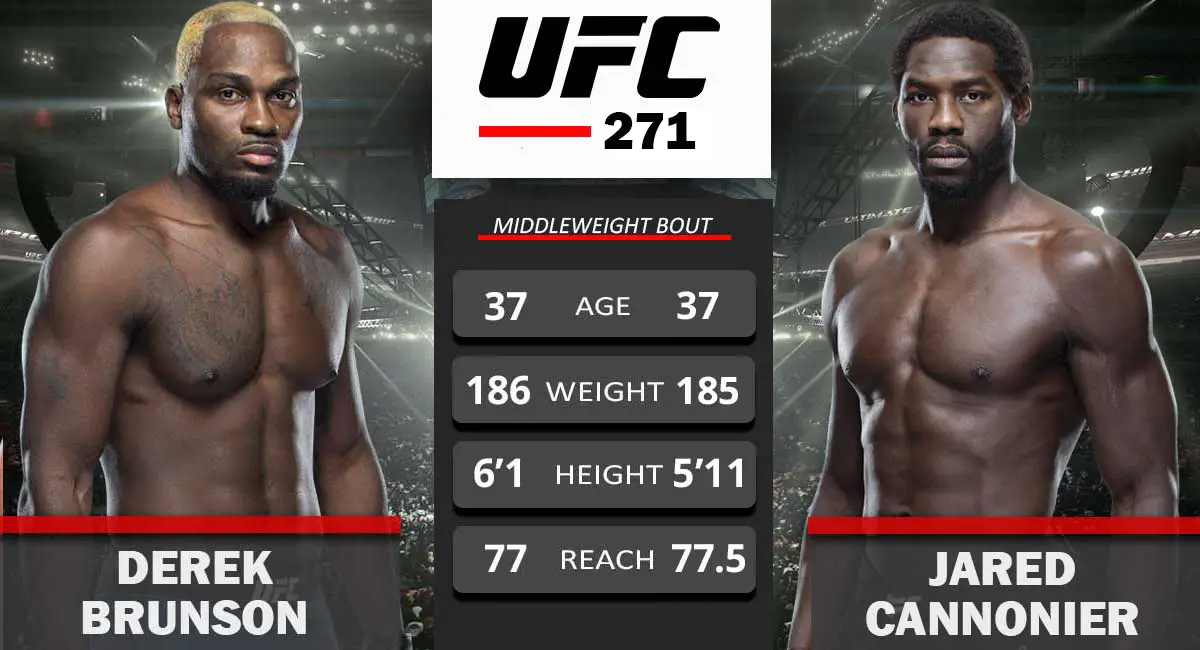 The middleweight bout between top-ranked contenders Jared Cannonier and Derek Brunson has been moved to UFC 271 PPV.
The bout was originally scheduled for UFC 270, but is now moved to February 12, 2022, as per a report from ESPN. The same is confirmed by several other media platforms. Some reports also indicated that the fight might serve as the co-main event bout.
Cannonier is ranked as #3 in UFC Middleweight ranking while Brunson is at #4. It is likely that the winner of this match might go to face the titleholder at a future event. Middleweight Champion Israel Adesanya is scheduled to defend the title against Robert Whittaker at UFC 271 main event.
ESPN also added that in the likely scenario that either Adesanya or Whittaker withdraw from the event due to any reason, then any one of Cannonier or Brunson could replace them in the main event. Adesanya showed some disagreement with UFC when he denied the reports related to his match at UFC 271.
Jared Cannonier(14-5) is 4-1 since making the switch to the middleweight division in November 2018. His only defeat came against Robert Whittaker in October last year. He is coming off a win over Kevin Gastelum in his recent bout in August this year.
Derek Brunson, overall 23-7, is on a 5-fight winning streak since losing to Adesanya in November 2018. His recent wins have come against Darren Till and Kevin Holland.