WWE Raw November 22, 2021: Match Card, Preview & Tickets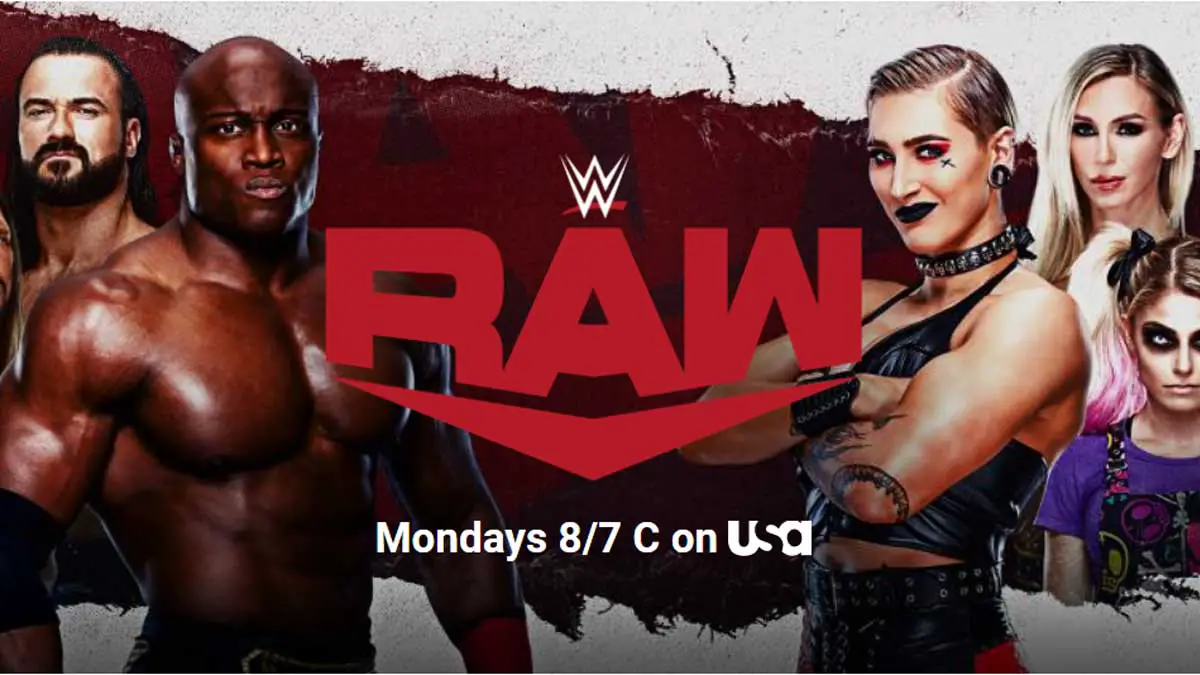 WWE Raw episode of November 22 will be the fallout edition of the WWE Survivor Series 2021 PPV event. It will continue the championship feuds of the red brand. The event will air from Barclays Center, Brooklyn, NY, US.
The tone of this episode will depend on whether Raw manages to get the brand supremacy at Survivor Series or not. If they win, then there might be a celebration. Besides that Seth Rollins will shift his focus back to the WWE Champion Big E. Meanwhile, Live Morgan will also look for his shot at Becky Lynch's Raw Women's Championship.  
Keep on reading to check the complete details on the November 22 episode of WWE RAW with preview, match card, start time, location, tickets, and more information.
Show – WWE RAW
Date – November 12, 2021
Location – Barclays Center, Brooklyn, NY, US  
Time – 8 PM EST (November 8 – 12 AM GMT)
Tickets
The tickets for WWE RAW at Barclays Center, Brooklyn, NY can be booked via the below link. The ticket prices start from $20 to $964 plus charges.
Preview
Big E's Reaction: With Survivor Series in slipstream, WWE Champion Big E might finally turn his attention to #1 contender Seth Rollins. We might also get to know the date for their title match. Meanwhile, Kevin Owens is also feuding with Big E. So, it will be interesting to see how the feud between Owens and Big E will affect the latter's feud with Rollins.
Liv Morgan & Becky Lynch's Segment: A segment between Raw Women's Champion Becky Lynch and the #1 contender Liv Morgan might also take place at the upcoming episode of WWE Raw. Liv Morgan won the fatal 5-way match to become the #1 contender. Becky has been avoiding Morgan but now she might finally address her and reveal when she will defend her title.
Survivor Series Fallout: RAW won the battle of brand supremacy by 5-2 margin and only Roman Reigns got a clean win for SmackDown. Will there be any celebration for RAW?
Damian Priest Heel Turn: United States Champion Damian Preist got frustrated by Rick Boogs during his match against Nakamura at Survivor Series and attacked him. This led to a disqualification as Preist also attacked Nakamura with the broken guitar. Many are considering this as a heel turn for Priest, who has been showing some character changes since last few weeks. How will it change WWE RAW?
Who Stole Cleopatra's Egg?: At Survivor Series, Vince McMahon showed off $100 million worth Cleopatra's Egg that was gifted to him by the Rock. But soon, that artefact was stolen. Now, Vince McMahon has summoned all the stars from RAW and SmackDown to be at RAW in order to find out the thief. Who will it turn out to be? Ryan Reynolds?