NXT TakeOver: In Your House 2020 Results: Io Shirai Crowned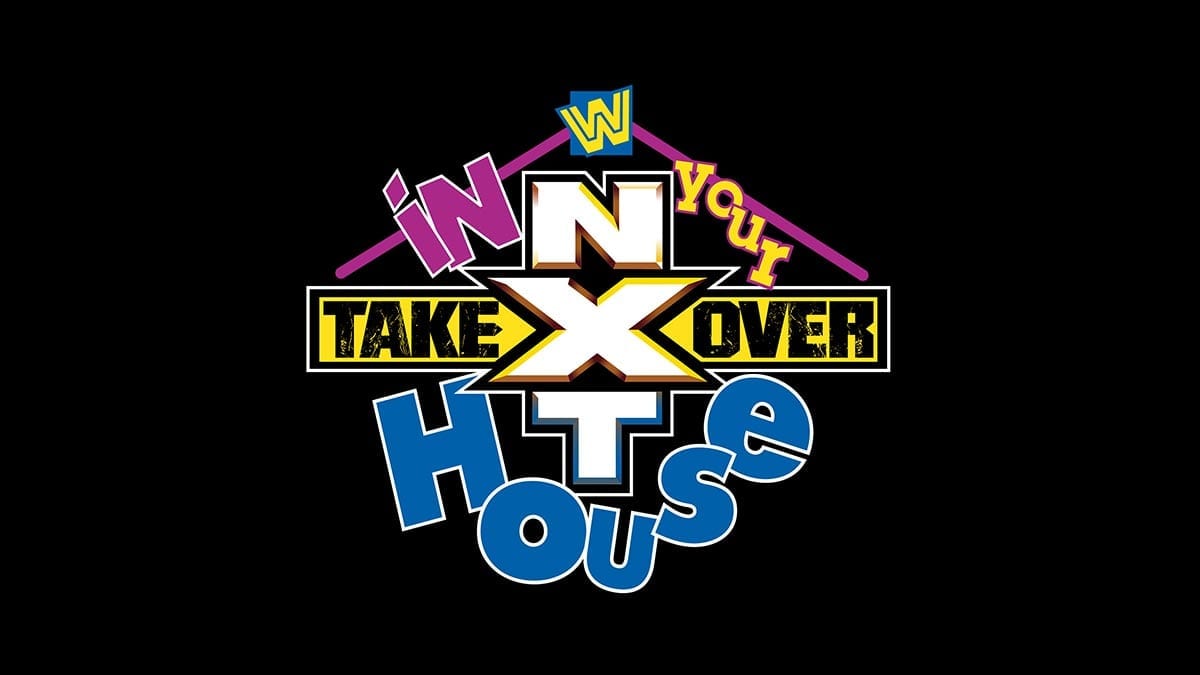 Welcome to ITN's Live Results & Updates blog for NXT TakeOver: In Your House 2020 PPV.
Date – 7 June 2020
Location- WWE Performance Center, Orlando, FL, US
Time- 7 PM EST/4 PM PST/11 PM GMT/8 June 2020 4:30 AM IST
Matches & Results
Mia Yim, Tegan Nox & Shotzi Blackheart defeated Candice Le Rae, Dakota Kai & Raquel Gonzalvuez in a tag team match
Finn Balor defeated Damian Priest
Keith Lee(c) defeated Johnny Gargano to retain the NXT North American Championship
Adam Cole(c) defeated Velveteen Dream in a Backlot Brawl to retain for NXT Championship
Karion Kross(w/ Scarlett) defeated Tommaso Ciampa
Io Shirai defeated Rhea Ripley & Charlotte Flair(c) in a triple threat match to become the new NXT Women's Champion
WWE is bringing back the "In Your House" PPVs with NXT TakeOver, just as they previously did with successfully with WarGames. With a decent card and nostalgia, this is an event worth looking forward to. Join us as we bring you the latest updates from the show.
Kick-off Pre-Show
Todd Pettengill is opening the pre-show with a throwback intro. Then, we go live from WWE TV studios in Stamford with Scott Stanford and Sam Roberts while Pat McAfee joined from his studio in Indianapolis. They go through the card for the night. We see various starts ariving during the pre-show as the hype promos continues.
Main Show
Todd Pettengill gets the main show started with another throwback intro. We get a hype video before Code Orange, the Band perform their "Underneath" single. Shotzi Blackheart entered on a tank to kick-off the entrances. Rest of the women in the match enter as the commentators take over.
Mia Yim, Tegan Nox & Shotzi Blackheart vs Candice Le Rae, Dakota Kai & Raquel Gonzalvuez – Women Tag Team Match
LeRae looked to start but tags out to Gonzalez as Yim was starting from the other side. Gonzalez dominated the initial exchange against Yim and Nox. Nox gets the control back against Kai. Rest of the women also get into action in first few minutes. Mia Yim and LeRae hit big suicide dives. Shotzi was going at it against Yim in the ring but heels worked together to get the control back.
Gonzalez works over Shotzi for a while before she took the upper hand against Kai. Yim got the hot tag to go against LeRae. They took their fight to the back while the match continued. Nox and Blackheart double team against Kai and cause her to kick Gonzalez. A chokeslam and shiniest wizard from Nox to Kai gets the finish.
Winners – Tegan Nox, Shotzi Blackheart and Mia Yim
Finn Balor vs Damian Priest
Balor dropkicks Priest just as he finishes his entrance. They brawl at the ringside for a while after the bell rings. Priest slams Balor's back into the apron and then keep control in the ring for sometime. This started a game where Balor keeps trying to come back in the match and Priest able to counter him. Balor finally caught up with Priest by crashing him in the steel steps. Balor hit not one but two back to back Coupe de Grace to get the win.
Winner – Finn Balor
Keith Lee(c) vs Johnny Gargano – NXT North American Championship
During his entrance, Gargano locks the door of the set and kept the key in his pocket. Lee enters and has "Black Lives Matter" on his jacket. Lee's size and power comes in handy at the start and Gargano is beaten all over the place. They reach the entrance door and Gargano is sent face-first into the door. When they get back in the ring, Gargano takes the upper hand for a while and works on Lee's injured hands.
Lee comes back with a backbreaker. They continue to go back and forth. Some of the key moments include Gragano countering a dive into a DDT, him trying to hit a series of clotheslines but Lee kept coming back. Gargano went out of the ring for a breather and Lee ends up sending him through the Plexiglas dividers with a tackle.
As he carried Johnny Wrestling back to the ring, LeRae tried to interfere. Mia Yim comes out to take on LeRae. The distraction allows Gargano to use a key on Lee's eye. Gargano hits a few kicks but Lee kept kicking out of the pin. Lee uses his power to hit the spirit bomb when Gargano tries to work on his arm. Lee hit a powerbomb and the Big Bang Catastrophe to get the pin and retain the title.
Winner – Keith Lee, retains NXT North American Championship
Adam Cole(c) vs Velveteen Dream – Backlot Brawl for NXT Championship
A ring is setup in a parking lot with the cars lighting it up. Adam Cole enters in a truck with Undisputed Era flags on it. Velveteen Dream enters in a lamborghini, dressed as Negan from The Walking Dead. Dream also has a baseball bat in his hands and Cole refuses to come out of truck until he throws it away. Dream does so and throws his scarf at Cole.
Cole charges at him to start the match. Cole tries to take a shot with his title, but Dream was prepared to dodge it. When that does not work, Cole tries to leave with his belt. Dream beats on his car until he comes back out. They brawl all over the arena. A woman approached in a van who is apparent here for an Uber call. Dream and Cole fight in her car for a while before she takes off.
The brawl continues and Dream takes the upper hand. He sets up a ladder and climbs. UE shows up and Cole climbs the ladder, only to fall onto the windshield. Fish and Strong beat up Dream and then start throwing chairs into the ring. Dexter Lumis appears from under the ring and takes out Fish and Strong. He puts them in the trunk of a car and takes them away.
Dream hits Dream Valley driver onto the chairs and purple rainmaker, but Cole kicks out of the pin. Cole hits a low blow and then Panama Sunrise on the pile of chairs to get the win.
Winner – Adam Cole, retains NXT Championship
Tommaso Ciampa vs Karion Kross(w/ Scarlett)
Ciampa comes out with strikes but Kross gets the upper hand with a suplex. Ciampa's attacks do not seem to work on Kross. Kross keeps dropping Ciampa with move after move. Ciampa finally got something going and drops Kross with an enziguiri. Ciampa hits willow's bell and running knees but could not get the win. Kross counters the Fairytale ending into an F5 and then puts Ciampa into Kross Jacket to get the submission.
Winner – Karion Kross
Charlotte Flair(c) vs Io Shirai & Rhea Ripley – Triple Threat Match, NXT Women's Championship
As the match starts, Flair moves out of the ring and encouraged Ripley and Shirai to start the match. They fight amongst themselves until Charlotte comes in to take control. Flair keeps working on both girls for a while until Shirai & Ripley wisen up to work against her. All three continue to trade control.
The fight reaches the entrance set which was shaped like a house. Shirai is sent into the door of this house while Flair and Ripley brawl near it. Shirai climbs up to the roof and takes out both opponents with a huge crossbody. The fight comes back into the ring and Ripley gets the upper hand over Shirai. Flair brings a kendo stick and starts beating up her opponents. Charlotte gets Ripley in the Figure-Eight when Shirai hits Ripley with a top rope moonsault to get the pin.
Winner – Io Shirai, new NXT Women's Champion