UFC 268: Kamaru Usman Opens Favorite To Beat Colby Covington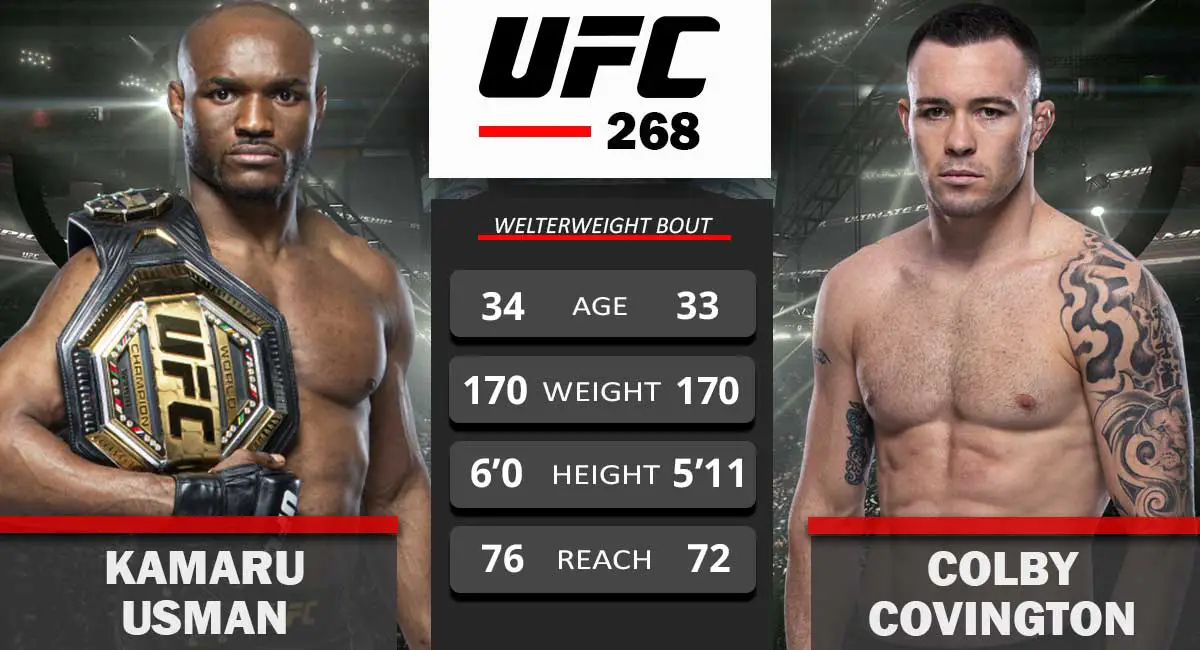 UFC Welterweight Champion Kamaru Usman has opened as a heavy favorite of bookmakers to defend the title against Colby Covington at UFC 268.
UFC President Dana White has informed ESPN yesterday that Usman vs Covington II will main event at UFC 268, which will likely take place at Madison Square Garden on 6 November.
Usman and Covington earlier faced off at UFC 245, where Usman knocked out Covington in the final round. The fight was evenly poised going into the fifth round. But the judges had their work cut out as Usman broke Covington's seven-fight winning streak.
It was only the second loss for Covington in his UFC career with 10 wins and his first knockout loss in his MMA career. Therefore it is a bit shocking that Covington is considered an underdog with a heavy margin. Usman is currently at -270 to win, meaning that would only get $100 if you bet $270 on him. Covington is getting the odds of +230. This means a $100 bet on Covington would get you $230.
Since defeating Covington, Usman went on to defend his title three more times. He has defeated Jorge Masvidal twice at UFC 251 and 262 by decision and knockout respectively, and had also beaten Gilbert Burns by TKO at UFC 258.
Covington returned to octogen just once when he defeated former Welterweight Champion Tyron Woodley in September 2020.
Usman is currently undefeated in UFC in 18 fights. But Covington also holds the record of 16-2 in his MMA career overall. Despite the constant improvements shown by Usman, is it so easy to discard Covington as a credible opponent?
Keep tuned in for more news and updates from UFC.