Upcoming UFC Title Fights & Championship Matches – 2021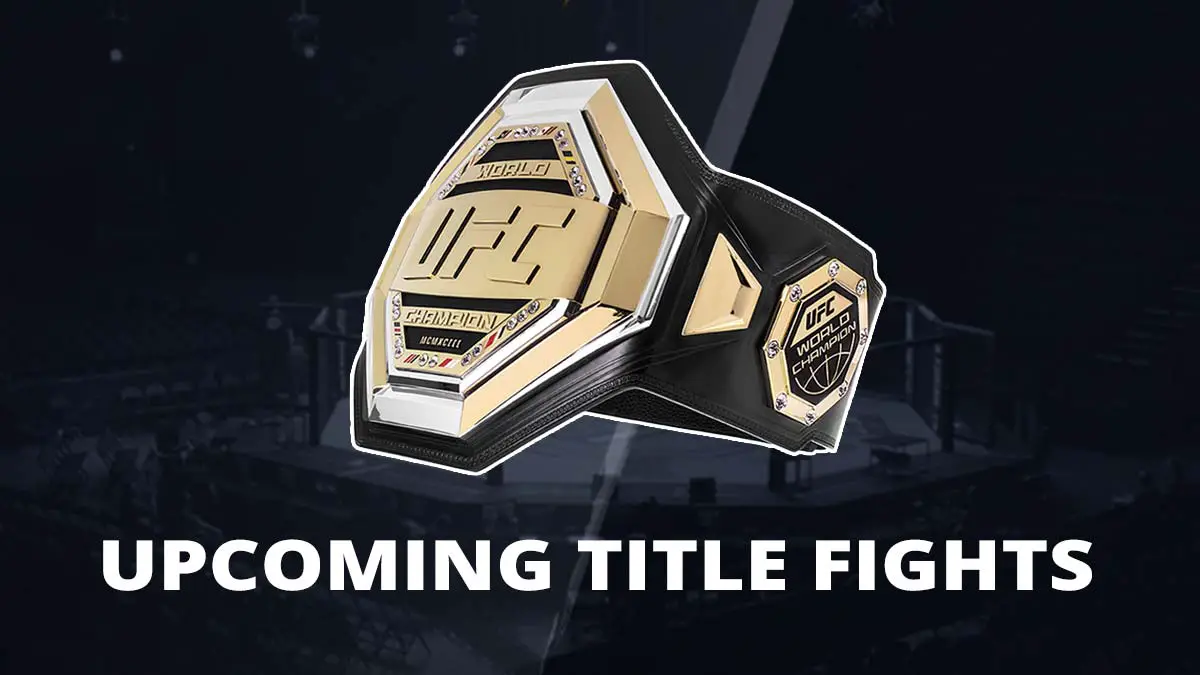 UFC has a total of 12 titles belts in the promotion. Most of the UFC PPVs are generally headlined by a title fight. Also, many a time, there are more than one title fight on a card. It means there are always 3 or 4 championship bouts lined up in upcoming UFC PPV events.
Read on to know about all the upcoming UFC title fights, the date and event at which those matches will take place.
Israel Adesanya(c) vs Marvin Vettori – Middleweight Championship – UFC 263 – 12 June 2021
Israel Adesanya will defend the Middleweight title for the third time against Marvin Vettori at UFC 263. Adesanya's undefeated streak in MMA came to an end as he tried to level up his weight class to Light Heavyweight division. And the loss came to none other than the Light Heavyweight Champion Jan Blachowicz. However, he is still expected to keep the streak going in the Middleweight division.
Marvin Vettori is also on a five-win streak. In fact, his last defeat came at the hands of Adesanya itself, back in April 2018. Since then, he has raked up unanimous decisions against the likes of Kevin Holland, Jack Hammerson, among others. The Italian will be entering his first title fight in UFC.
Deiveson Figueiredo(c) vs Brandon Moreno – Flyweight Championship – UFC 263 – 12 June 2021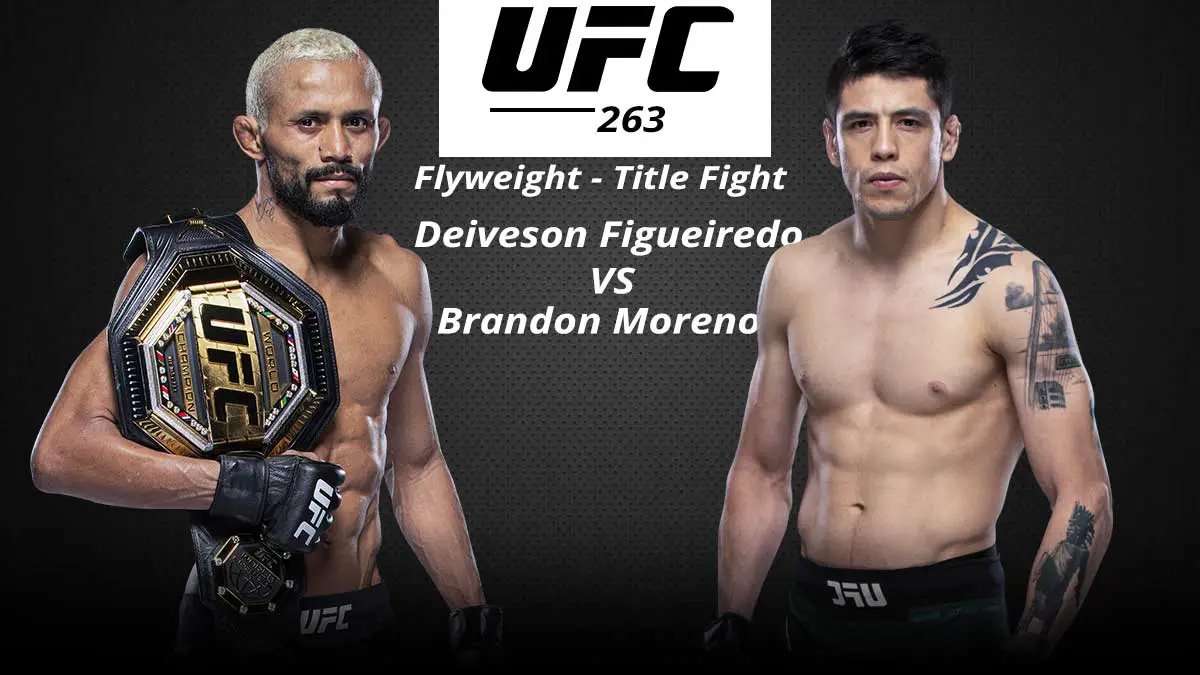 Deiveson Figueiredo and Brandon Moreno will go head to head for the second time for the UFC Flyweight title in the second title fight of UFC 263. The rematch comes 6 months after they fought to a majority draw in the Fight of the Night at UFC 256.
Figueiredo could have extended his winning streak to six if he has not lost one point due to a groin strike in that match. This fight will be Figueiredo's third title defense since he won it in July last year. Moreno, himself, is on an undefeated streak since his return to UFC in 2019. He has won three of his fights since returning to UFC in 2019, while the other two fights have ended in a draw. If this fight ends up being as good as their first bout, we are in for a great fight card.
Amanda Nunes vs Julianna Pena – Women's Bantamweight Title Fight – UFC 265 – 7 August 2021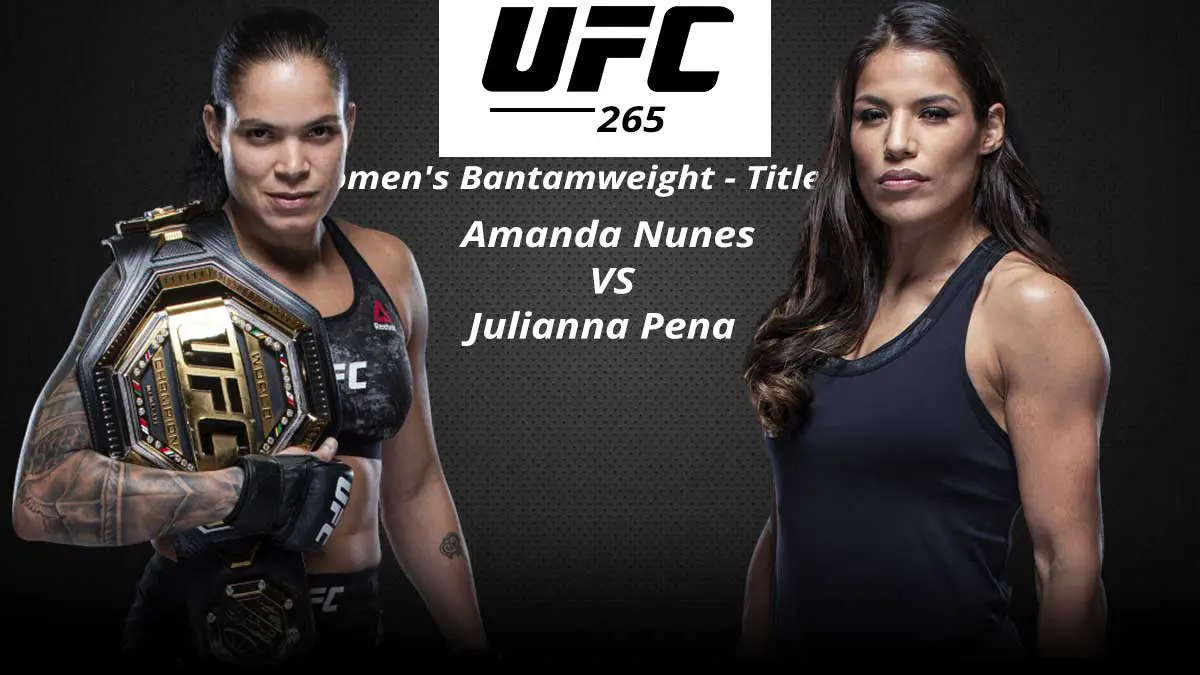 Amanda Nunes is the unstoppable force of UFC Women's Division and currently holds two title belts – Bantamweight and Featherweight. While she defended the Featherweight title a couple of times last year, the Lioness will defend the Bantamweight title against Julianna Pena in a fight currently projected for UFC 265 in August 2021. This will be Nunes first Bantamweight defense after one and a half years.
Julianna Pena has won 2 of her last three fights since her return to UFC in 2019. But there is not much evidence to suggest that she could dethrone the longest-reigning UFC Champion in Nunes. This will be Nunes' sixth defense of the Bantamweight title, a record in itself. But one can easily expect that record to get better in the future.
Jan Blachowicz(c) vs Glover Teixeira – Light Heavyweight Championship – UFC 266 – 4 September 2021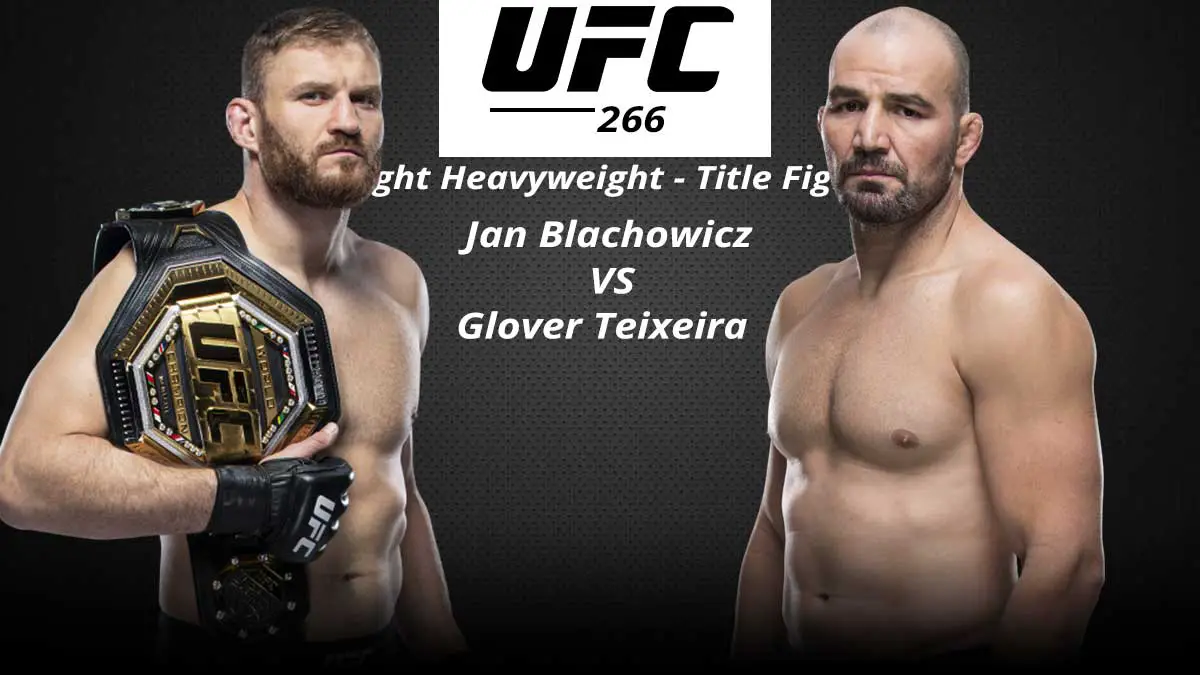 Jan Blachowicz is on the seventh heaven as he broke Israel Adesanya's undefeated streak in MMA in his first title defense, which is arguably considered the biggest win of his career. Blachowicz had won the vacant Light Heavyweight title at UFC 253 in "Performance of the Night" as he knocked out Dominik Reyes. But will he be able to defend the title against a resurgent Glover Teixeira at UFC 266?
Teixeira has 5 wins in a row and this undefeated streak has seen him become the #1 contender for the Light Heavyweight title. Brazilian will enter in only the second title fight of his career. He had earlier lost the championship fight to Jon Jones back in 2014. A win here will make him the second-oldest champion in UFC history.