Jake Hager's Match at Bellator 231 Ends in No Contest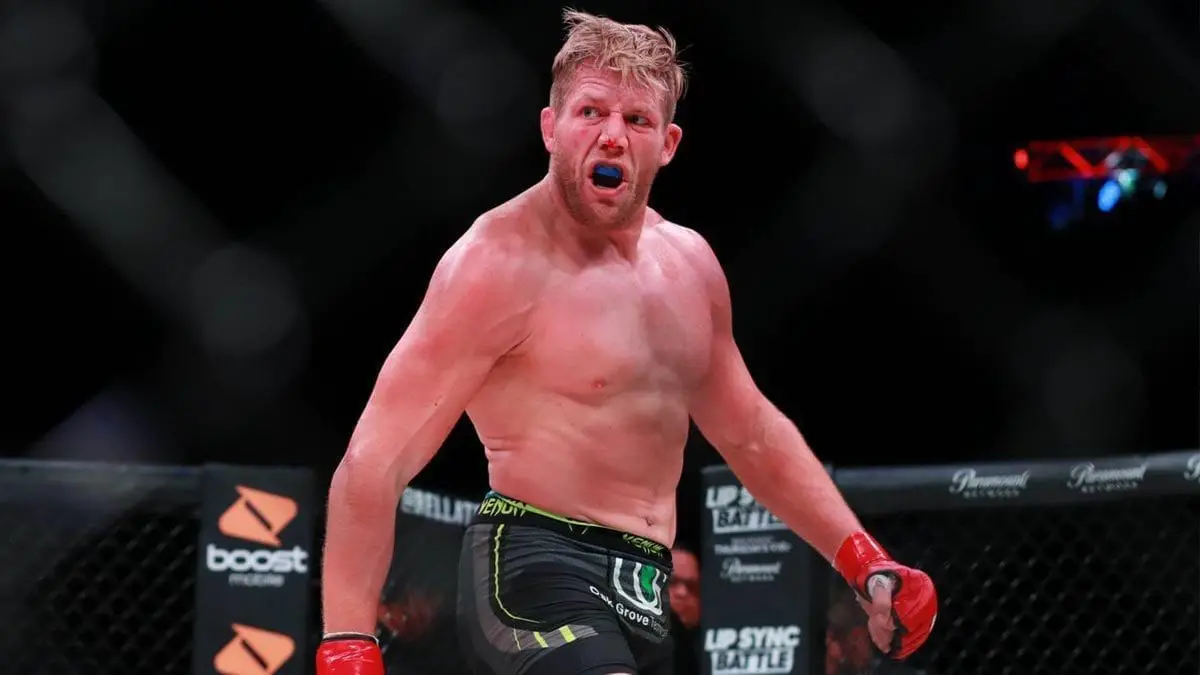 The third Bellator match for Jake Hager, formerly known as Jack Swagger in WWE, ended in a no-contest due to illegal strikes on Friday, 25 October 2019 at Bellator 231.
Hager had won his first two bouts in Bellator MMA against JW Kiser and TJ Jones. Both matches were won in the first round itself with arm-triangle chokes. This was Hager's first fight since appearing for AEW and he was looking to continue to his winning run against Anthony Garrett. But things took a very different turn.
The fight between Hager and Garrett was stopped after 1 minute and 56 seconds as Hager hit his opponent with two groin shots. The shot took the wind out of Garrett and he was given the customary 5 minutes to recover. Although, he could not recover sufficiently to continue with the match. Referee Dan Miragliotta ruled that the second knee was unintentional and ruled the match to a no-contest instead of a disqualification loss for Hager.
Jake Hager's last MMA fight also ended in controversy. After he won against TJ Jones via the triangle choke, Hager still held onto the choke for a bit longer. Hager later clarified that neither did not he feel Jones tapping out nor he heard the referee in the heat of the moment.
Jake Hager made a surprise entrance at the AEW Dynamite premiere episode on TNT on 2 October 2019. He has aligned with AEW World Champion Chris Jericho in his heel stable Inner Circle after his debut. It was reported last week that Hager could not work a match in AEW until his match against Garrett last night. It will now be interesting to see if his debut match takes place next week on AEW Dynamite.
Hager was supported by his Inner Circle mates- Ortiz, Santana and Sammy Guevara at the ringside. Post-match, Hager and rest of the Inner Circle joined former WWE Superstar Dave Batista.