Cheyanne Buys Describe Her $50,000 Bonus Paycheck To Be "Life-Changing" At UFC Vegas 33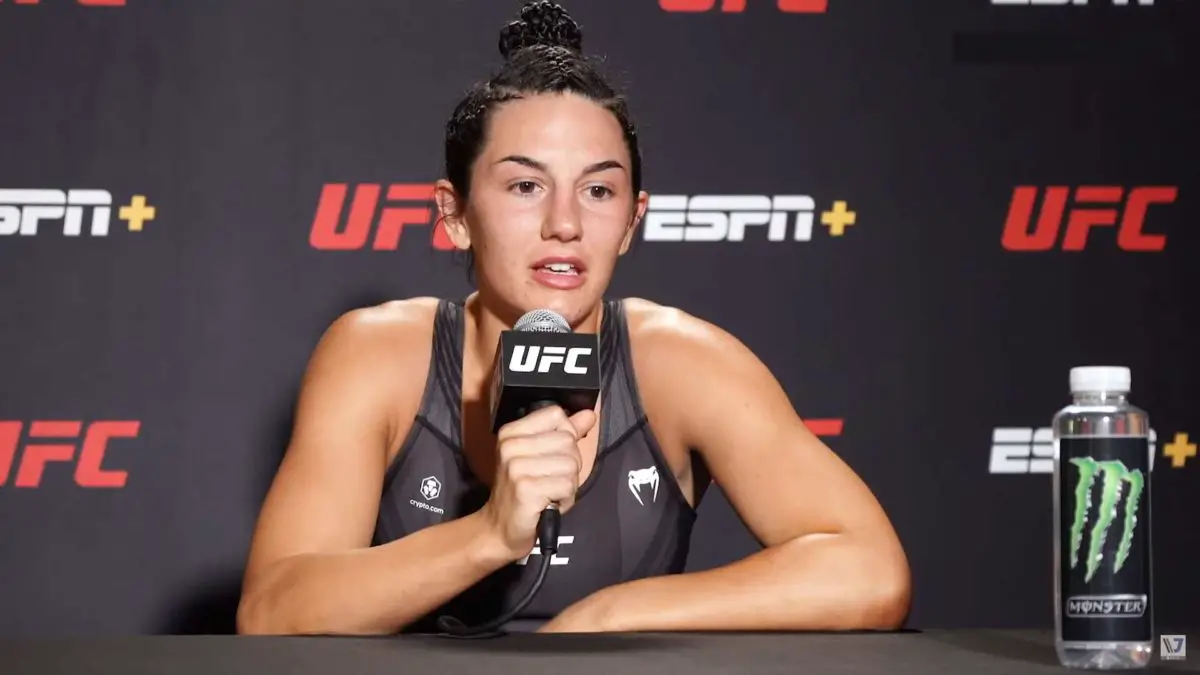 Cheyanne Buys recently bagged her first UFC win after defeating Gloria de Paula on the main card at UFC on ESPN 28. She delivered a devastating head kick to Paula to win the match by TKO in the very first round. Not only that but this was the fourth-fastest finish in the history of  UFC women's strawweight category.
Cheyanne Buys also got the "Performance of the Night" award at UFC Vegas 33. She received an additional $50,000 as a reward for her performance and she described it as a life-changing moment. 
At the post-event press conference, Buys revealed that she was broke seven weeks ago. She even ditched her house and came to Vegas with her husband and her pet. They have only one vehicle and her family took a loan to get the house. Cheyanne Buys also stated that she already knew that she would be giving her paycheck to repay the loans.
Buys' bank account was negative but that $50,000 reward will be going to make a big difference and it's a life-changing moment for her. Cheyanne will now buy some nice stuff despite her husband advising her to put away this money.
Cheyanne Buys lost to Monsterrat Ruiz in her debut match earlier in March this year. But, she bounced back now and secured her inaugural win. Buys is pretty confident that her lethal kicks will help her secure more wins in the near future.