Virat Kohli Aggravates Injury, Might Rest in ODIs vs England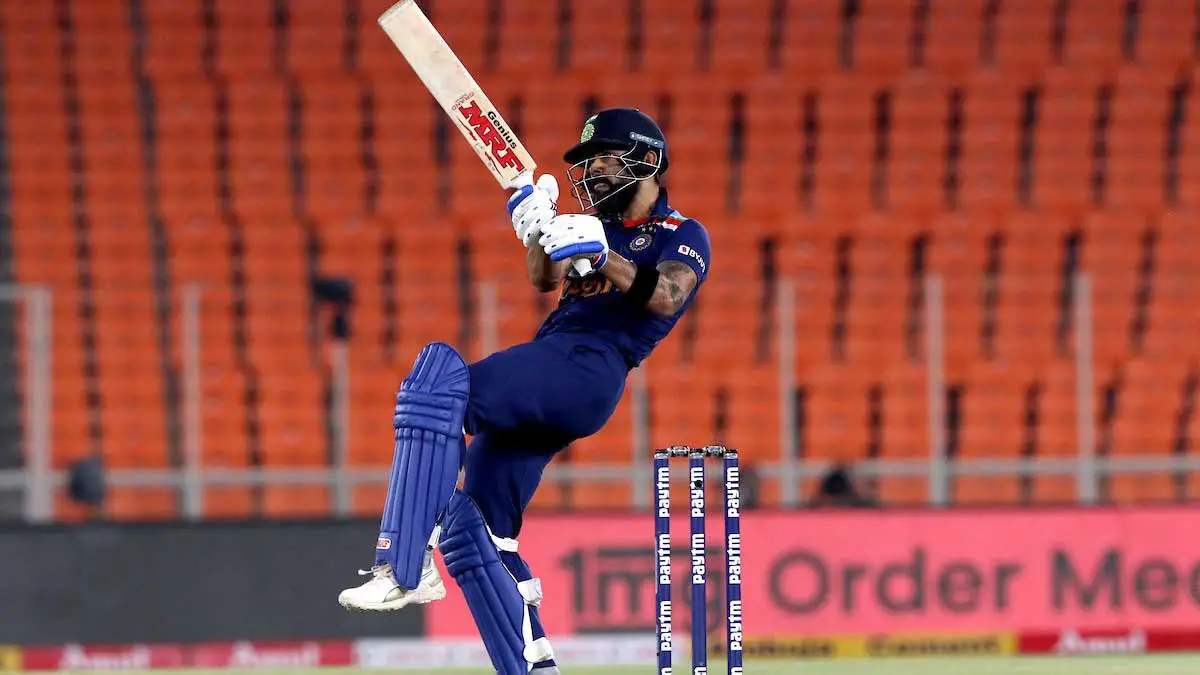 Indian Cricket Team was able to win the T20I series against England but they might have to play the ODI series without the captain Virat Kohli.
India and England were at 2-2 going into the final T20I in Ahemadabad. India made a change to the team as they opted to bring in T Natrajan in place of KL Rahul.
Rahul has not performed well in the first 4 matches of the series. Going into the final match, India opted to boost up their bowling options for the final match. With Rahul gone, Virat Kohli opened the innings with Rohit Sharma.
The pressure was more on the Indian batsmen as they were a batsmen short. However, the captain & vice-captain pair gave the team a great start. After Rohit Sharma got out in the 9th over after making 64 runs, Virat Kohli decided to play out the innings as the sheet anchor.
In this process though, Kohli seemed to have aggravated the thigh injury that he suffered in the previous match. Near the end of the Indian inning, Kohli was clearly running slower than his usual pace, a sign that he was not 100%. Still, Mr. Consistent scored 80 off 52 balls and helped Pandya & Suryakumar Yadav in taking Indian to a mamoth score of 224.
When India started their bowling, Virat Kohli was absent and Rohit Sharma took charge. Captain returned after a couple of overs, but went off the field once again in the second half of the inning for a few overs.
All the signs are that Virat Kohli's thigh injury might have become more serious in this T20I. And it might not be far-fetched that Kohli might miss the three-match ODI series against England which starts from Tuesday.
The Indian team for the ODI series was announced yesterday and saw the inclusion of Krunal Pandya, Mohammad Siraj, and Prasidh Krishna. Both captian Virat Kohli and vice-captain Rohit Sharma were also included in the innings while Sanju Samson was dropped from the ODI team.
But, with Virat's injury issues, team management might decide for him to sit out of the ODI series to avoid any further damage. He has ended the T20I series as the highest scorer for any 5 matches T20I series with 231 runs at an average of 115.50. Stay tuned for more updates on Virat Kohli's injury.
You can check the schedule for India vs England ODI series 2021 here.