Tommy Fury Agrees to Jake Paul's Audacious Bet For Their Boxing Clash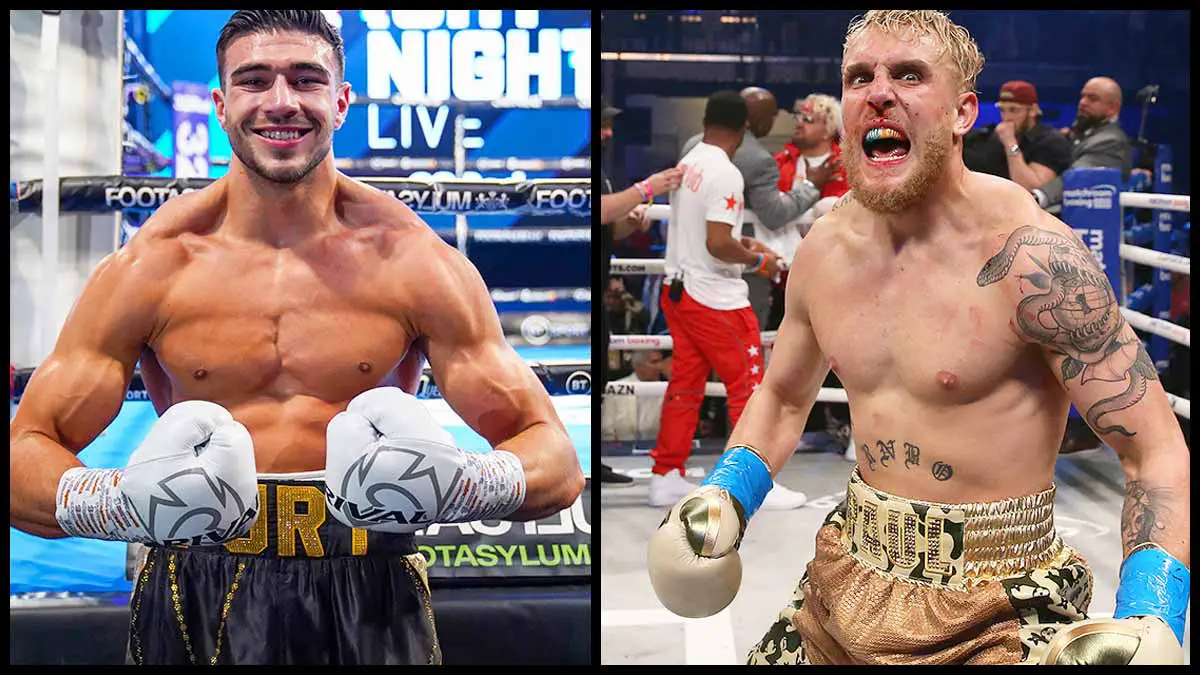 Tommy Fury has agreed to Jake Paul's "bets" for their proposed boxing match.
Fury and Paul have been trading jabs at each Fury(7-0) and Paul(4-0) have been trading jabs at each other in interviews and on social media for some time now. On Thursday, Paul posted an Instagram story that Fury has accepted his contract offer which included two bets.
The offer included an extra $500,000 if Fury wins their match. The contract also says that Tommy Fury will have to change his name to Tommy Fumbles if he loses the bout.
Fury also shared a video on his Instagram Stories where he was seen telling Paul to send the contract to his lawyer. Fury also claimed that there is no chance in hell that Paul wins this fight and will definitely leave on a stretcher.
Both men remain undefeated in their professional boxing careers and even shared the fight card of Paul vs Woodley PPV the last time they competed. Fury was on the undercard against MMA fighter Anthony Taylor to win via unanimous decision. Paul, on the other hand, got a split decision in his favor against former UFC Champion Tyron Woodley.
Prior to that, Fury has been racking up wins against other boxers in England. The fight against Taylor was his debut fight in the United States. Paul has defeated former UFC fighters Ben Askren and Tyron Woodley in the main event bout. Prior to this, he has defeated Youtuber AnEsonGib and NBA Player Nate Robison.
Paul may have got the idea for a change in name from Tommy's elder brother and WBC & The Ring Heavyweight Champion Tyson Fury. When talking about a potential bout between his younger brother and Jake Paul, The Gypsy King said he would retire Tommy from boxing if he loses the bout.
A date is confirmed for this fight, but Tommy Fury has said previously that he would like to fight against Paul to take place until December.
Keep tuned in for the latest news and updates from the boxing world.