Heavyweight Champ Oleksandr Usyk Post Message from War Torn Ukraine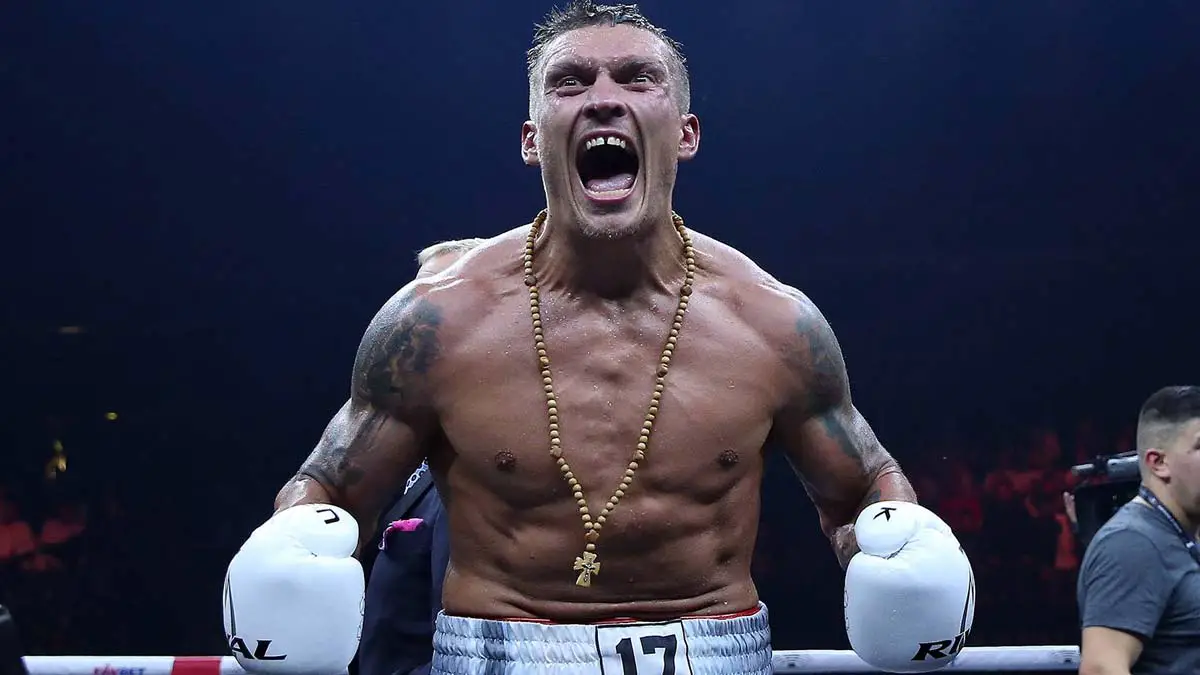 IBF, WBA(Super) & WBO World Heavyweight Champion Oleksandr Usyk post a message from his homeland of Ukraine amid the ongoing war.
The unified Heavyweight Champion posted on his Instagram and did an impassioned appeal to the people of Russia and Russian President Vladimir Putin to stop the Russian invasion of Ukraine.
"Good Morning! I am Oleksandr Usyk. I want to appeal to the people of Russia, If you consider us brotherly people, do not let your military, your children go to our country. Stop attacking us! I also appeal to President Putin. Stop this war! Don't give us ultimatums and declare your conditions, just sit down at the negotiating table. We need to talk and stop everything. Our children, our mothers, our grandmothers and ordinary people are hiding in basements. We are on our own land, we act as we have to. We are protecting ourselves. Stop it. Stop this war!"

via Oleksandr Usyk's Instagram Account
After declaring the war on Wednesday, the Russian Army started encroaching on Ukraine on Thursday and is trying to get a foothold on Ukrainian Capital Kyiv until Sunday. 198 Ukrainians have been killed in this war till now, as per the minister of healthcare of Ukraine. There are also claims that hundreds of Russian Soldiers have also died on the battlefield.
Usyk won the unified Heavyweight titles from Anthony Joshua in September last year. He was supposed to defend the titles in a rematch, but it might be put on hold due to conditions in Usyk's home country.
While Usyk has appealed to Russia, the Klitschko Brothers – Hall of Famer Boxer Vitali Klitschko and former World Champion Wladimir Klitschko – have taken up arms to fight against Russia. Vitali is the mayor of Kyiv while Wladimir is enrolled in the reserve forces of Ukraine.
Keep tuned in for more news and updates from the boxing world.