Pat McAfee Joins SmackDown as Analyst/Commentator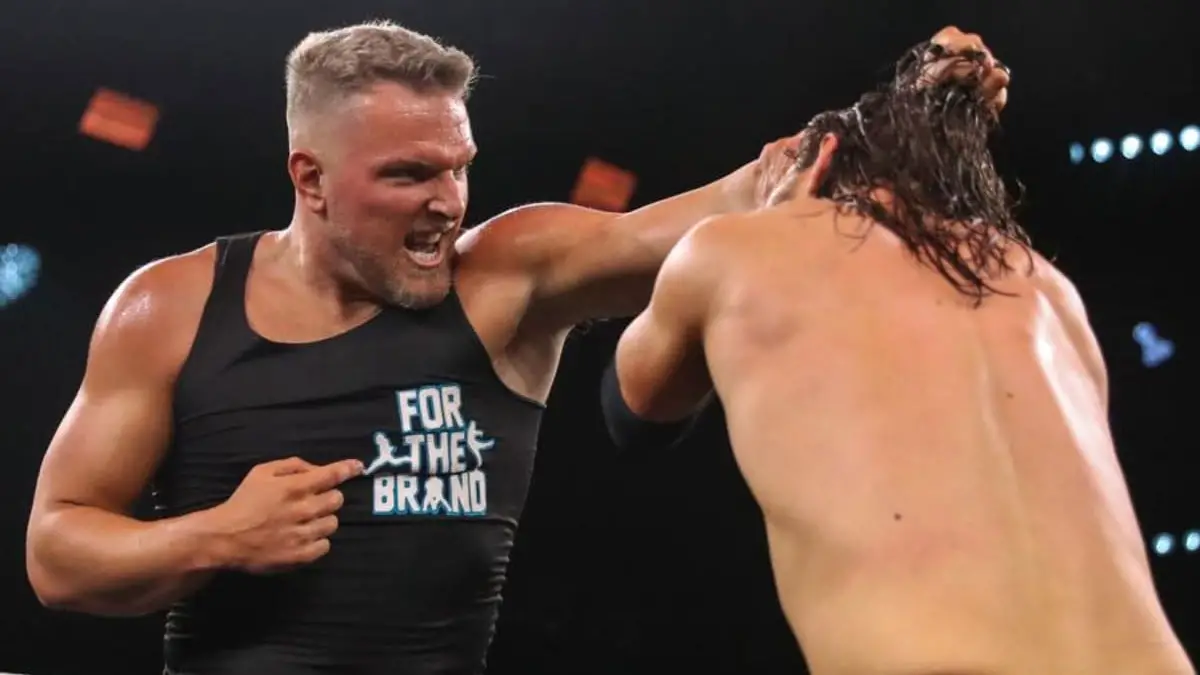 Sports Analyst Pat McAfee has joined WWE SmackDown as a commentator, WWE has announced.
Pat McAfee has been involved with WWE from 2018 onwards as he appeared in NXT TakeOver pre-shows and for watch alongs for various WWE PPVs in 2019. McAfee has even worked in-ring last year in NXT, making his debut against Adam Cole at NXT TakeOver: 30 and even working in WarGames match at TakeOver: WarGames 2020.
On SmackDown, Pat McAfee will replace Corey Graves who was moved to Monday Night RAW earlier this week. McAfee will join WWE's long-time commentator Michael Cole to call play-by-play action on Friday Nights.
In the press release from WWE, McAfee commented on his new job as the WWE commentator. "I've been fortunate to try a lot of cool professions but working for WWE was the one I looked forward to most. I am incredibly honored and grateful for the chance to give back to the business that has given me and many others so much and having the opportunity to sit at the same table that legends have graced is truly a dream come true. Now let's go get it," McAfee said.
It will be interesting to see how McAfee and Cole work together as there is a bit of heat between them due to an incident back in 2019. At the time, McAfee was working WrestleMania 35 pre-show when Cole apparently shouted at him for donning shorts.
Let's see if McAfee and Cole take this heat in their on-air stint at SmackDown. Join us at 8 PM EST for the SmackDown Live Results blog for the 16 April 2021 episode on the website.
Pat McAfee becomes the second new commentator to join WWE this week. Earlier, Canadian Sports Analyst Adnan Virk joined the WWE RAW commentary team. You can check this link for the latest list of WWE commentators.