Holyfield vs Belfort: How to Watch & Start Time – Triller Fight Club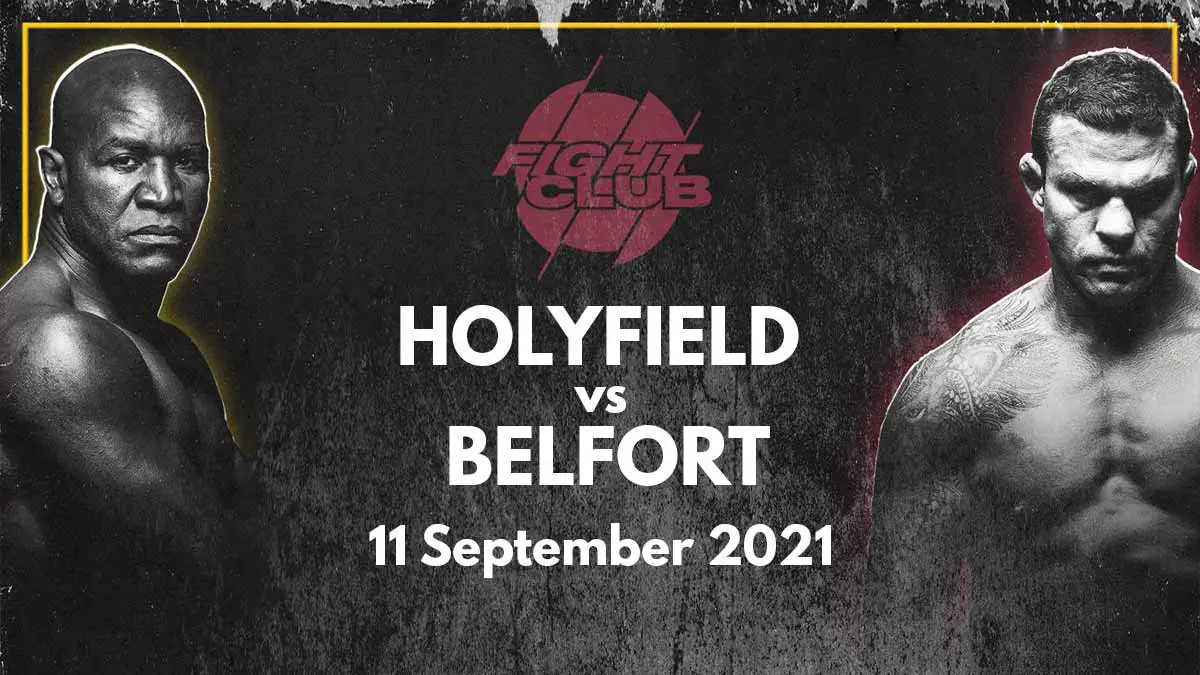 Evander Holyfield will return to the boxing ring to take on Vitor Belfort in a boxing match on 11 September 2021. Belfort was earlier scheduled to face Oscar De Loya, but he contracted COVID and Holyfield came to fill in for him.
The four-time World Heavyweight Champion Holyfield will return to boxing after 10 years. His last bout came against Brian Nielsen on 7 May 2011. For the former MMA fighter Belfort, this is just the second boxing bout, coming 15 years after his debut fight in 2006.
Read on to find out how to watch Triller Fight Club: Evander Holyfield vs Vitor Belfort date and start time for the Boxing PPV in United States, Canada, United Kingdom, Australia, Europe, and various other countries.
Event – Triller Fight Club: Evander Holyfield vs Vitor Belfort
Date – 11 September 2021
Location – Seminole Hard Rock Hotel & Casino in Hollywood, FL.
Start Time – 7 PM EST/4 PM PST
How To Watch
The Triller Fight Club event for Holyfield v Belfort event will be available to watch on Fite TV worldwide. You can buy the PPV event at the below link. The event is priced at $49.99 in US and £11.99 in UK.
Additionally, you can also watch the event with alternate commentary from Donald Trump. The link to that video is below. You can purchase the event from either link and can switch between the commentaries anytime you want.
Date & Start Time
United States
Holyfield vs Belfort event will start at 7 PM EST or 4 PM PST in the United States. The main card is expected to go down at around 10 PM EST or 7 PM PST. The show is available to order at the above-mentioned link.
United Kingdom
In UK, the Holyfield vs Belfort PPV will start late in the night at 12 AM BST on 12 September 2021 or 11 PM GMT. The main event will start at 2 AM BST. The event is available to stream via Fite TV.
Canada
In Canada, the Triller Fight Club event will start at 6 PM EDT and will be available to watch via Fite TV. The main event fight is expected around 9 PM EDT.
Australia
Down Under, the event will air on Sunday, 12 September early in the morning at 9 AM AEST. The headliner fight will start at around 12 PM AEST and will be streamed online via Fite TV.
Europe
The PPV event will start at 1 AM CEST on 12 September while the final match will start at 4 AM CEST.