Jake Paul & Tyron Woodley Got 2M Each, Undercard Payout Details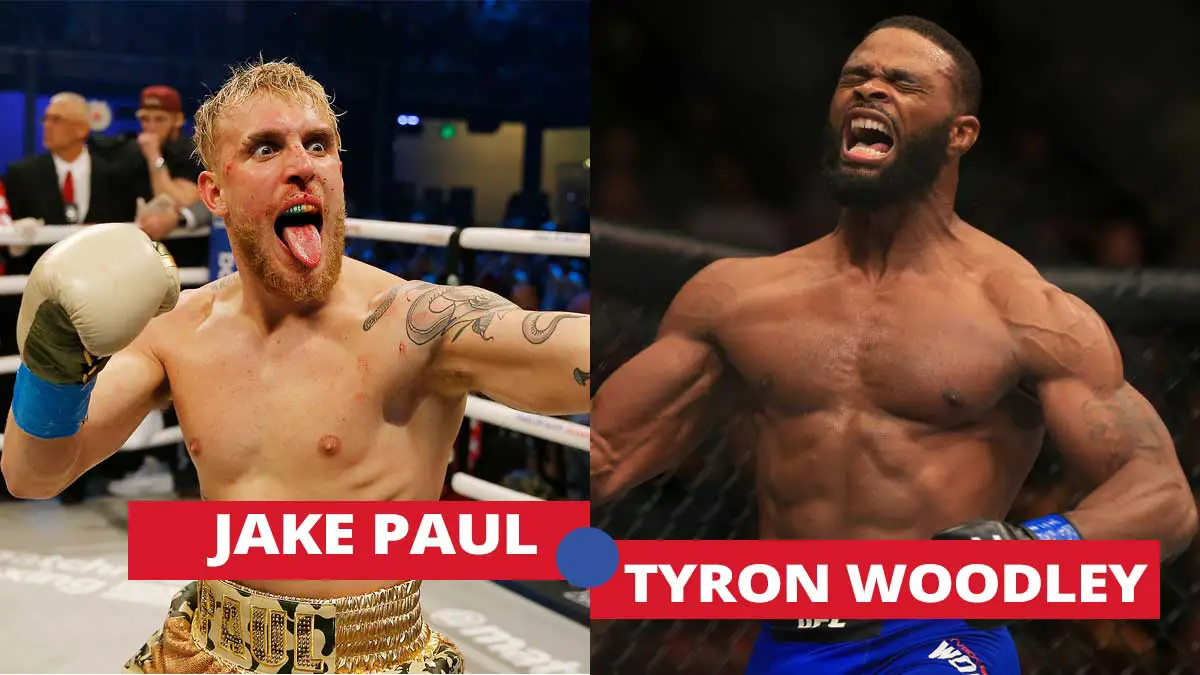 This Sunday, Jake Paul beat Tyron Woodley in their most anticipated bout at Showtime PPV. Both the fighters made the same amount of money for their fight. 
Jake Paul Vs. Tyron Woodley headlined Showtime's PPV that took place this Sunday at Rocket Mortgage Fieldhouse in Cleveland. Woodley and Paul both the fighters were paid $2 million each. MMA Junkie disclosed their payout after obtaining documents from the Ohio State Athletic Commission.
Jake Paul updated his record to 4-0 after winning the bout by split decision. It wasn't a really memorable boxing debut for the former UFC Welterweight champion, Tyron Woodley, but at least he made a good amount of money out of it. 
Earlier, Paul stated that he would distribute his pay to the other fighters on the card so that they can get the brightest pay. However, it is still unclear whether Paul followed his words or not. 
The official payout of the Showtime PPV undercard only includes the sum that was stated on official contracts. It doesn't include any other elements. Below is the entire list of payouts received from the Ohio Commission.
Jake Paul ($2 Million, with no win bonus) Vs. Tyron Woodley ($2 Million, with no win bonus)
Amanda Serrano ($75,000 , with no win bonus) Vs. Yamileth Mercado ($45,000 , with no win bonus)
Daniel Dubois ($100,000 , with no win bonus) Vs. Joe Cusumano ($111,000 , with no win bonus)
Montana Love ($60,000 , with no win bonus) Vs. Ivan Baranchyk ($60,000 , with no win bonus)
Tommy Fury ($15,000 , with no win bonus) Vs. Anthony Taylor ($40,000 , with no win bonus)
Charles Conwell ($80,000 , with no win bonus) Vs. Juan Carlos Rubio ($20,000 , with no win bonus)