UFC Vegas 24 Fight Night: Whittaker vs Gastelum- 17 April 2021 Final Lineup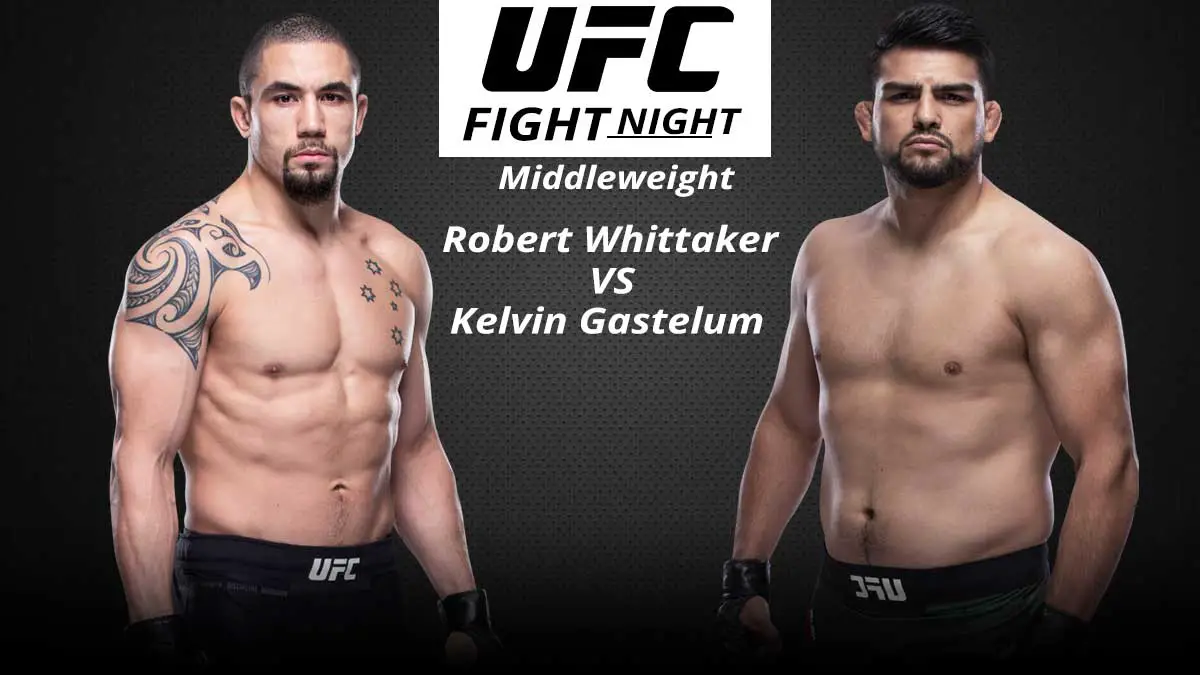 UFC will present yet another fight night – UFC Vegas 24 – on 17 April 2021 which will be headlined by the middleweight main event bout between Robert Whittaker and Kelvin Gastelum. Here is the final fight card lineup, start times for main card and prelims and more info.
UFC Vegas 24 Main Card
A total of 5 matches are lineup for the main card on 17 April 2021 Fight Night. Two are middleweight bout(including the main event) and two are lightweight fights while another one is a heavyweight match.
Luis Pena(8-3-0) vs Alexander Munoz(6-1-0) – Lightweight Bout
Abdul Razak Alhassan(10-3-0) vs Jacob Malkoun(4-1-0) – Middleweight Bout
Andrei Arlovski(30-20-0) vs Chase Shaneman(15-6-0) – Heavyweight Bout
Jeremy Stephens(28-18-0) vs Drakkar Klose(11-2-1) – Lightweight Bout
Robert Whittaker(23-5-0) vs Kelvin Gastelum(17-6-0) – Middleweight Bout(Main Event)
UFC Vegas 24 Prelims Card
UFC Vegas 24 preliminary card has 6 bouts lined up with two women's fights. All 6 bouts are from different weight classes. The final preliminary lineup is as below:
Tracy Cortez(8-1-0) vs Justine Kish(7-3-0) – Women's Flyweight Bout
Alexandr Romanov(13-0-0) vs Juan Espino(11-1-0) – Heavyweight Bout
Jessica Penne(12-6-0) vs Lupita Godinez(5-0-0) – Women's Strawweight Bout
Bartosz Fabinski(15-4-0) vs Gerald Meerschaert(31-14-0) – Middleweight Bout
Austin Hubbard(12-5-0) vs Dakota Bush(8-2-0) – Lightweight Bout
Tony Gravely(20-6-0) vs Anthony Birchak(16-7-0) – Bantamweight Bout
This fight night event will be available via ESPN+ monthly pass in many countries around the world.
Check this page for the upcoming UFC events Calender.