Brock Lesnar Beats Omos to Kick Off WWE WrestleMania 39 Night 2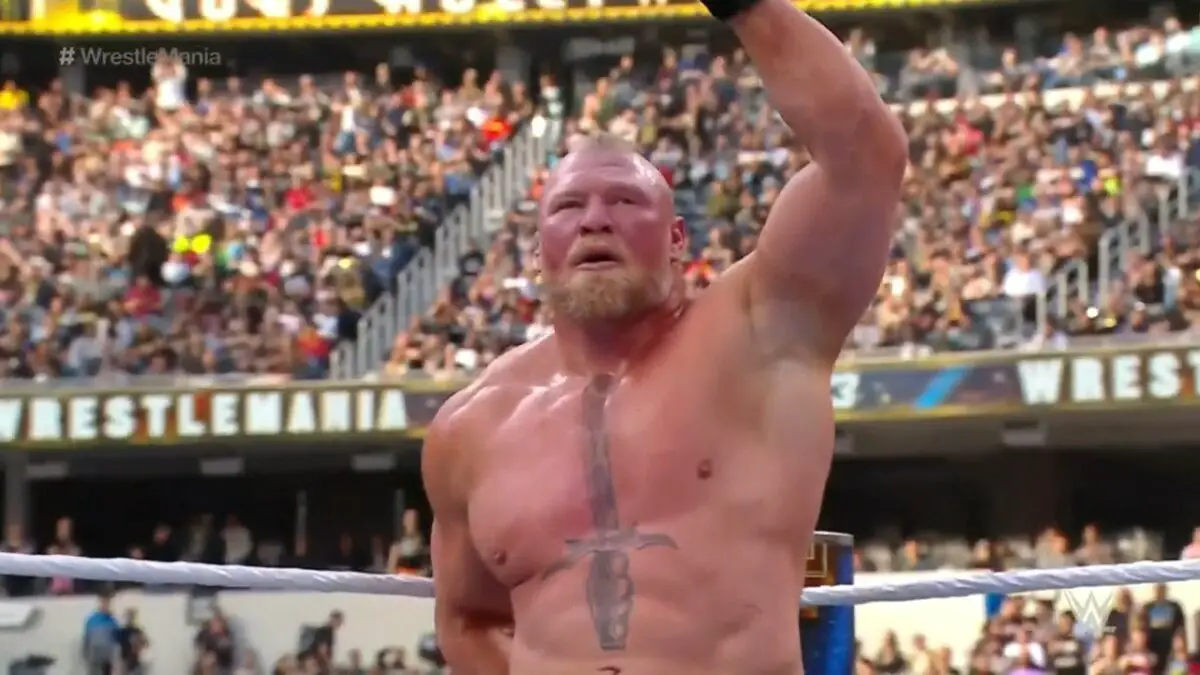 The Beast Brock Lesnar defeated the Nigerian Giant Omos in a colossal clash in the opening match of WWE WrestleMania 39 Night 2.
Storyline
On the February 20 episode of RAW, MVP addressed Brock Lesnar and Bobby Lashley's Elimination Chamber match and stated that Brock Lesnar was a coward as he intentionally disqualified himself when he couldn't break the Hurt Lock. After that, he invited Lesnar on RAW and challenged him to face his client Omos at the Show of shows.
The following week, Brock Lesnar appeared on Raw and accepted MVP's challenge to face Omos at WrestleMania 39. During the buildup, Omos and Lesnar came face to face where Omos ended up throwing Lesnar out of the ring. The Beast also had to retreat against The Nigerian Giant during their altercation in their weigh-in segment on the final RAW before WrestleMania.
Live Updates
Omos is the first one to make his entrance accompanied by his manager MVP. Brock Lesnar is the second one to enter the match. 
Brock Lesnar starts things off and charges toward Omos, but the latter shoves him across the ring. Lesnar tries to hit the German Suplex but Omos blocks it and hits Lesnar with an elbow. Back-to-back slams by Omos to Brock as he manhandles the Beast. 
Omos puts Lesnar in a bear hug and then throws him on the turnbuckle. Omos hits another slam. Brock barely manages to get on his feet and then Omos puts him in another bear hug. Lesnar breaks the lock with elbows to Omos face and then goes for a clothesline, but Omos catches him and hits a chokeslam for a two-count. 
Brock is in the corner and Omos charges toward him, Brock dodges him and then hits Omos with three back-to-back German suplexes. Brock lifts Omos up for the F5, but his back gives up. Omos tries to hit another chokeslam, but Brock counters it, lifts him up again, and hits the F5 to get the pinfall.