WWE Survivor Series 2019- Preview & Predictions
Survivor Series, WWE's last big 4 PPV show of the year 2019, is upon us and the battle for brand supremacy is elevated to a whole another level with the introduction of NXT into the mix. As it has been happening in the last 2 years, this year's Survivor Series will see WWE's different brands will battle against each other. The champions' matches and tag team elimination matches once again take place on what is probably the most overbooked card of the year.
Date- 24 November 2019
Location- Allstate Arena, Rosemont, Chicago, IL, US
Start Time- 7 PM EST(11 PM GMT/25 November 2019 5:30 AM IST)
Pre-Show Start Time- 5 PM EST(9 PM GMT/25 November 2019 3:30 AM IST)
Brock Lesnar(c) vs Rey Mysterio – No Holds Barred Match, WWE Championship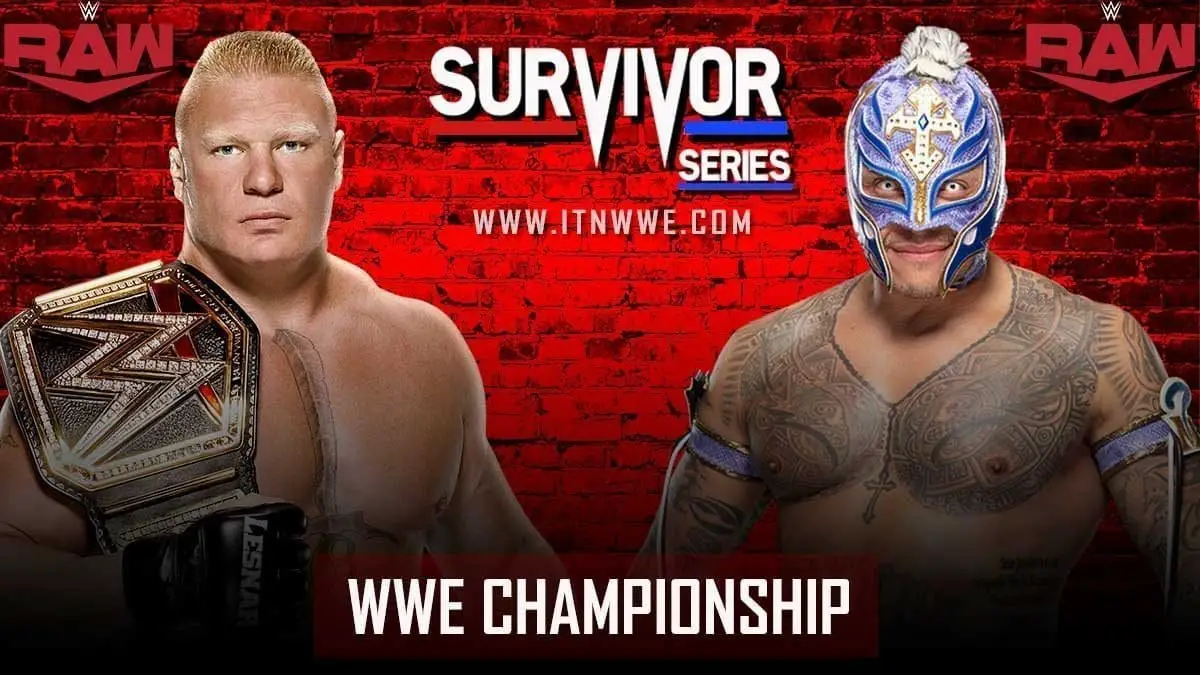 Preview- This storyline between Rey Mysterio and Brock Lesnar started after a very indifferent juncture from Rey Mysterio. On-screen, he was probably about to announce his retirement from wrestling. But he was stopped by his son who wants to debut alongside him. Rey stayed and got the title match against Seth Rollins. Oh, what a mouth-watering match that was supposed to be!
But on the day of the match, Mysterio was attacked by Brock Lesnar, who also assaulted his son. When Cain Velasquez debuted in WWE and he was accompanied by Mysterio, that attack was thought off as the pretext to Lesnar vs Velasquez. However, Rey Mysterio was still a major part of it. Velasquez was shown as the main competitor for Lesnar until Crown Jewel. But Rey became Lesnar's main opponent once he attacked Lesnar in order to save Velasquez.
The storyline also helped explain why Lesnar switched from SmackDown to RAW. But as Lesnar was on the hunt for Mysterio, Mysterio turned the table on him with another attack. The match was set after Rey provoked Lesnar to put his title on the line at Survivor Series. Later, the "No Holds Barred" stipulation was added to the match since Lesnar wanted to put on a torture session.
Prediction- Rey Mysterio to get the World title for the one last time in his career.
Becky Lynch(RAW) vs Shayna Baszler(NXT) vs Bayley(SmackDown) – Interbrand Women's Champions Match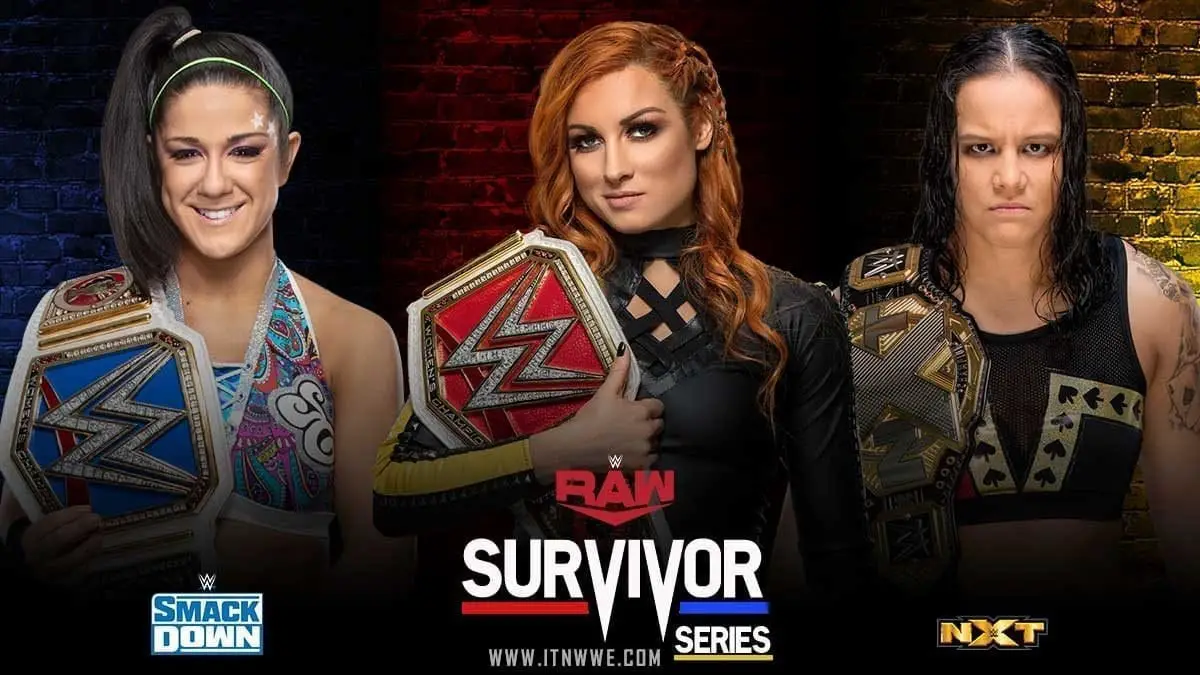 Preview- The recent Survivor Series tradition of the match between respective champions would continue this year also. WWE RAW Women's Champion Becky Lynch, SmackDown Women's champion Bayley and NXT Women's Champion Shayna Baszler will fight it out to determine the best champion among them. Shayna Baszler fired the first shot when she attacked Bayley at post-Crown Jewel SmackDown. Since then, all three of them have been involved in multiple brawls in their attempts to get a mental edge before their ultimate showdown.
Prediction- Becky Lynch is an unstoppable force at the moment, but so is Shayna Baszler. This would mean that Bayley is going to get the pin definitely. The winner, in my opinion, is going to be Becky Lynch.