WWE SmackDown 6 December 2019- Matches & Preview
Check out the preview and matches announced for the WWE Friday Night SmackDown episode of 6 December 2019 (12/6/2019).
Date- 6 December 2019
Location- Crown Coliseum, Fayetteville, NC, US
Time- 8 PM EST(7 December 2019 1 AM GMT/6:30 AM IST)
King Corbin vows to humiliate Roman Reigns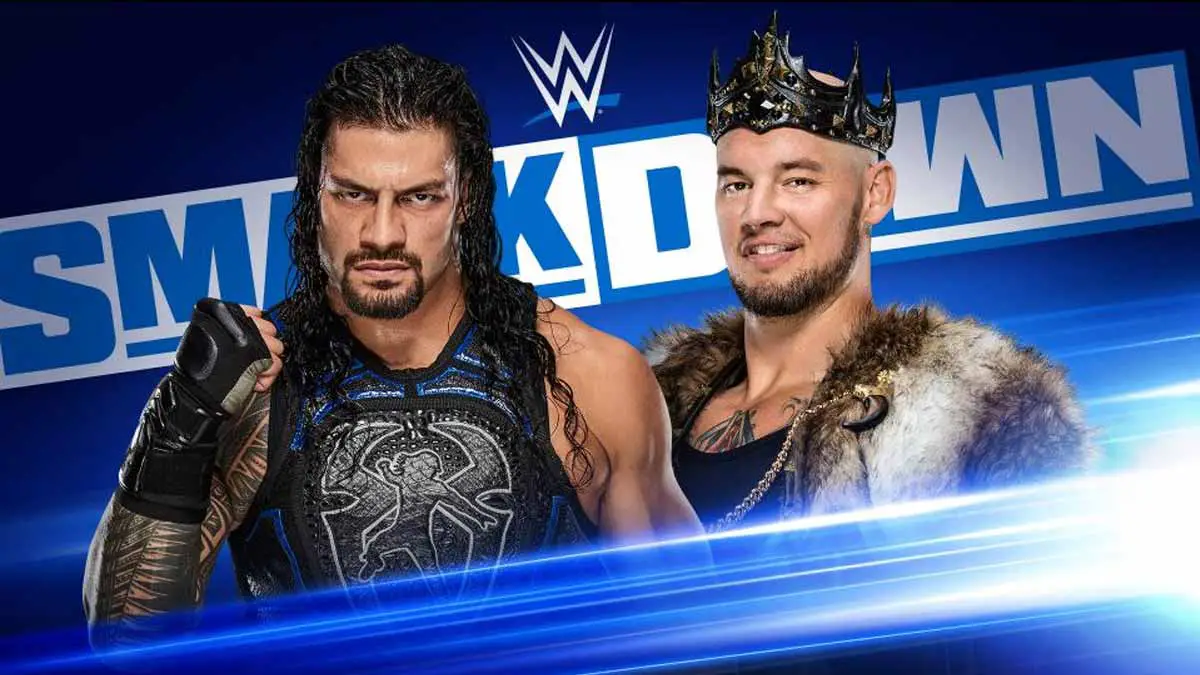 King Corbin has been constantly trying to be one up on Roman Reigns. Whether a dog mascot with a chihuahua's bark, changing Roman's theme and multiple attempts to beat Roman or his accomplices, Corbin has tried everything. But each time Roman seems to be coming on top. But he does not want to stop in his quest to "wrest control of the SmackDown locker room." The angle is likely to lead to a rumored "Dog Collar" match at Tables, Ladders, and Chairs PPV next Sunday. Let's see who WWE would reach that point.
Roman Reigns vs Dolph Ziggler
Before he could get his hands on King Corbin, Roman Reigns will have to face another one of Corbin's courtiers in Dolph Ziggler. Last week, Roman faced Ziggler's tag team partner Robert Roode and beaten him down comprehensively after picking up the win. Will Ziggler face the same fate? If Corbin gets his say, then probably not.
What happened to Daniel Bryan?
Daniel Bryan tried to prove that facing the Fiend did not change him. Or that it changed him for good and made him realize that fans are still behind the Yes! movement. But an appearance from the Fiend changed everything as Bryan was dragged inside the ring. Whatever happened with Bryan under that ring still remains unclear. Whether he was the new character that the Fiend promised for the Firefly Fun House or not? Unclear. Whether the hair, that the Fiend was pulling out, were Bryan's hair? Unclear. But what is the Fiend if not a mystery!!