WWE SmackDown 22 November 2019- Matches & Preview
Check out the preview and matches announced for the WWE Friday Night SmackDown episode of 22 November 2019 (11/22/2019).
Date- 22 November 2019
Location- Allstate Arena, Chicago, IL, US
Time- 8 PM EST(23 November 2019 1 AM GMT/6:30 AM IST)
Roman Reigns, Shorty G, Mustafa Ali vs King Corbin, Dolph Ziggler & Robert Roode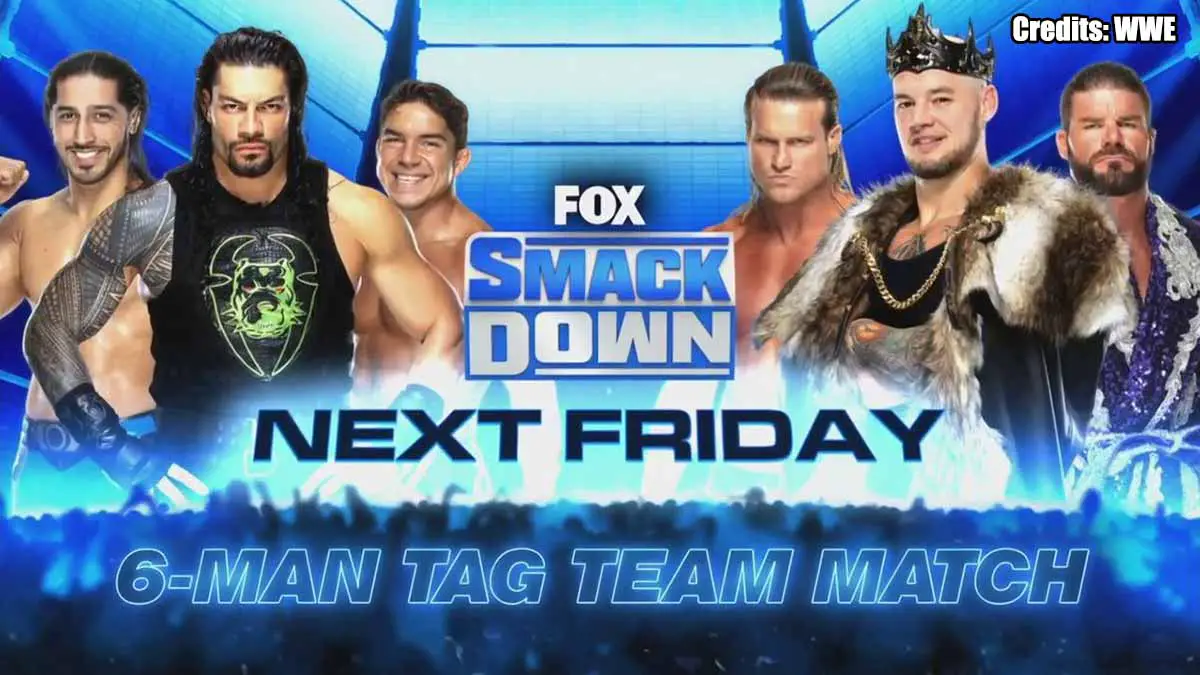 King Corbin apparently thinks Roman Reigns is not fit to lead team SmackDown at Survivor Series. He also does not think that Shorty G and Mustafa Ali does not deserve to be in the team itself. That led to a match between Shorty G and Ali vs Robert Roode & Dolph Ziggler. Gable and Ali were able to retain their place in the team by defeating Roode & Ziggler.
But the story does not end there. Roman Reigns will have to continue his rivalry with Baron Corbin with some of his teammates from Survivor Series. Baron Corbin will get another chance to show that he is a natural leader and should be the captain of the SmackDown team at Survivor Series.
Daniel Bryan Summons Bray Wyatt
Daniel Bryan will face The Fiend Bray Wyatt at Survivor Series 2019. But he does not want to wait to be in the ring against Wyatt till Survivor Series. Bryan has called upon Wyatt to appear face-to-face in the ring at SmackDown this week.
If we had learned anything from his feud with Seth Rollins, the Fiend will prey on Bryan and will not leave any opportunity to get one over his opponent. What plan does the Fiend have in mind this time?
Will NXT & RAW Invade SmackDown?
RAW was invaded by NXT and SmackDown. NXT was invaded by RAW and SmackDown. Both times, the show ended in massive brawls. The same is expected to happen at Survivor Series go-home edition of SmackDown.