WWE SmackDown Live Results & Updates- 6 December 2019
Welcome to ITN's Results and Updates Blog for the WWE Friday Night SmackDown episode of 6 December 2019 (12/6/2019).
Date- 6 December 2019
Location- Crown Coliseum, Fayetteville, NC, US
Time- 8 PM EST(7 December 2019 1 AM GMT/6:30 AM IST)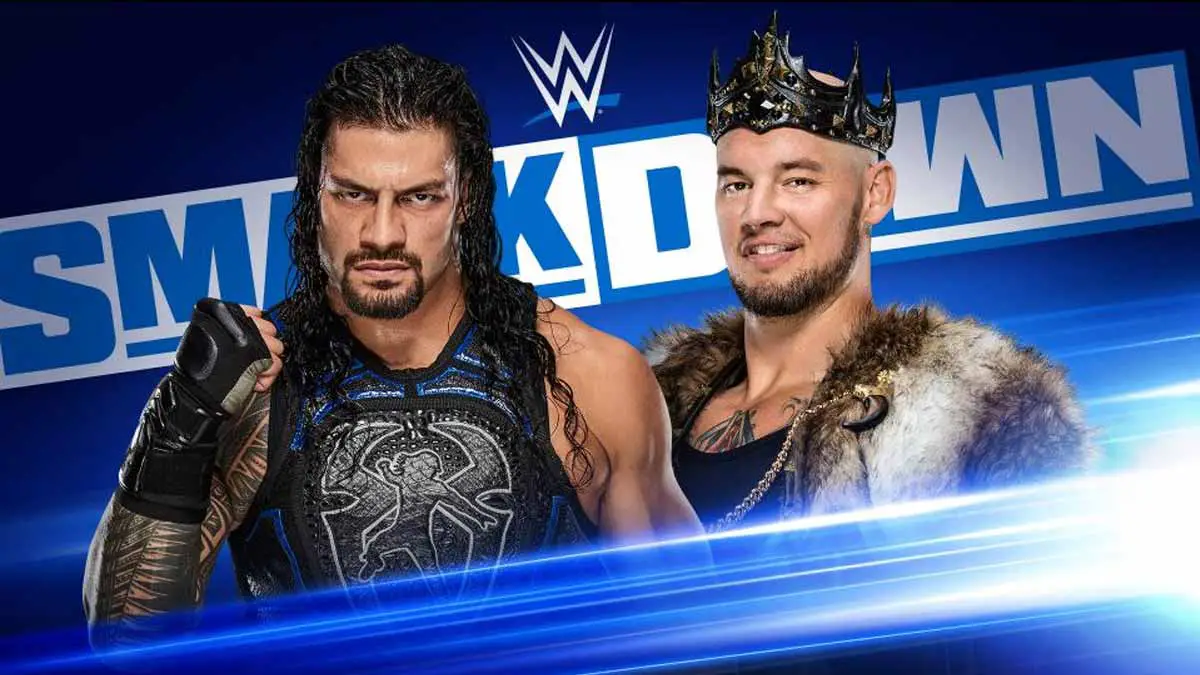 We see the replay of the final segment of last week's SmackDown where Daniel Bryan was dragged under the ring by the Fiend. The Miz makes his way to the ring. He takes the mic and says he was supposed to start the show with the MizTV segment with Daniel Bryan. But Bryan has disappeared after last week's events. Miz admits that he and Bryan do not see eye to eye but he still wants to know what happened with Bryan last week.
Firefly Fun House music hits and Bray Wyatt appears on the screen. He taunts Miz and says Miz doesn't want to know about Bryan, he's not sure if he even wants to know what happened because Bryan could be the Fiend. The Fiend may not be done with Daniel Bryan yet. He also says Bryan might not make it to TLC to play with him. Miz interrupts about Bryan being family in WWE.
Wyatt focuses on the word "family" and it is the word of the day, according to Ramblin' Rabbit. Wyatt said he used to have a family. The screen flashes for The Fiend. Wyatt says now he has a chance to join a new family. He picks up a framed photo of The Miz, Maryse, and their kids. Wyatt laughs and asks Miz if he wants to come to play with him now. Miz isn't happy and exits the ring and heads to the back as Wyatt laughs.
Back from the break and The Miz is backstage, talking to Maryse on the phone, trying to calm ger down. He says everything will be fine, but just lock everything up to be safe and he is taking a flight back home.
Alexa Bliss vs Mandy Rose
They lock up and Rose takes Bliss down in a headlock. Bliss breaks free and Mandy warns her not to touch her face. Alexa misses a baseball slide dropkick and Mandy hits her with a knee to the face. Mandy grounds her in submission and taunts her with insults. Mandy rips off Alexa's fake eyelashes. Rose hits a dropkick and a running knee but Alexa is able to counter her finisher.
Rose screams at Bliss until Bliss knocks her down and hits a dropkick. She gets a few strikes going on Mandy when Sonya provides a distraction and Nikki Cross takes her down with a crossbody from the stairs. Mandy gets her in a bridge for two-count. Bliss hits a DDT and climbs to the top rope to hit Twisted Bliss for the pin.
Winner- Alexa Bliss
Dana Brooke, Batista, Maverick & Elias
Dana Brooke is backstage at catering when Drake Maverick approaches. He brings up how Brooke is planning on going on a dinner date with Batista. Drake says he thought he and Dana had something going between them last week. He asks what Batista has that he doesn't. Elias approaches them while strumming his guitar.
He starts playing and singing about Batista being better than Drake and Drake getting no action. Elias also says something about Drake's wife waking up in Elias' bed. Drake slaps Elias and walks off. Dana asked if that really happened with Drake's wife. Elias says no, but it's going to happen now.