WWE SmackDown Live Results and Updates- 18 June 2019
Welcome to the Live Results and Updates Blog for SmackDown Episode of 4 June 2019.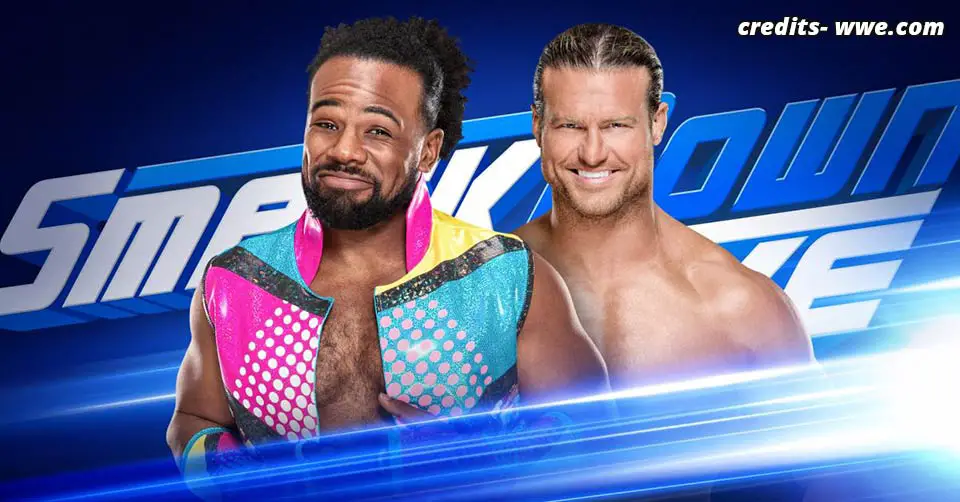 Location- Citizens Business Bank Arena, Ontario, CA, US
Time- 8 PM EST(19 June 2019 12 AM GMT/5:30 AM IST)
New Day and Ziggler Promos
Big E dares us to be sour to start the show as the New Day trio enter the arena. Xavier Woods reminds us of Kofi Kingston vs Dolph Ziggler match at Stomping Grounds, that is if Ziggler goes through him first tonight. Big E tells us that New Day wants to keep the show fresh and starts pitching in some ideas when Ziggler interrupts.
Ziggler tells Kofi how he doesn't deserve to be WWE Champion and next time he would go to Ghana, it would be an apology tour and the "It Should Have Been Me" is turned to "It Will Be Me". You got to give it to Ziggler for some positivity. Ziggler vows to slam Kingston against the steel. Kofi tells Ziggler not to talk as if he does not know about steel cage matches as his journey to the WWE title this year began inside a steel structure -the Elimination Chamber and repeats that he would still be WWE Champion after Stomping Grounds. Kingston tells him to not look past tonight, where he'll be facing Xavier Woods.
Ziggler says he hasn't forgotten Super ShowDown and the fact that Woods cost him the WWE title. He says that after tonight, Woods will never be able to help him again before ending the promo with another "It Should Have Been Me" rant.
Dolph Ziggler defeated Xavier Woods
With the match already started, Woods is trying to control Ziggler as we return from the break. They lock again after the stalemate and Woods again try to control Ziggler. Ziggler pushes Woods, Woods retaliates and trips him to the rope before hitting a running dropkick from behind. Ziggler comes back with a kick to the knee. He hits a neckbreaker for a two count and keeps the upper hand until Xavier hits him with The Honor Roll. Kevin Owens and Sami Zayn come out and attack both Kingston and Big E at ringside, with the referee sending them away. Woods splashes on both of them and he re-enters the ring, with Ziggler hitting a DDT.
Woods hits a spinning elbow to come back into the match as we return from the break. Action goes out of the ring and a basement dropkick sends Ziggler face first into the announce table. Xavier brings him back to the ring and drops him on his knee to get a nearfall. Ziggler shoves him into the ring post from the apron and hits a superkick. He brings Woods back in and hits a Zig Zag. He tries to use ropes to add more punishment until the referee stops him. Ziggler hits one more superkick to get the win.
Baron Corbin seems to be holding interviews as the B-Team and Shelton Benjamin are lined up outside his office. The B-Team are talking about being the special guest referee and Shelton Benjamin is next to them. He tells them that it's obvious Corbin wants to use the referee to gain a title. He intends to use Corbin for his personal gain. Matt Hardy comes out of Corbin's office and tells Benjamin that he's next.
Please switch to the next page!